You've Been Upgraded – Tips To Upgrading Loyal Clients
Client retention is a key factor in the success of your salon and showing your appreciation to your loyal customers will keep them coming back time and time again. Each client that receives a service from you should be treated with the utmost care and kindness, but you should also give your top clients a special treat every now and then to show how valued they are. Ultimately, you will spend more money on gaining a new customer than retaining your current customers. Little upgrades are a small price to pay to keep your clients loyal and happy. Going the extra mile will differentiate your salon or spa and give you an edge over your competitors.
One way to structure incentives for your clients is by stating that a specific upgrade will be offered after having received a treatment a certain number of times, I suggest after the service has been provided five times. This structure will have clients looking forward to receiving that free upgrade and will push them to come back sooner. I'm going to share with you ways to upgrade each service your salon or spa offers that will help ensure that your loyalist customers remain in your client book for life.
Facial Upgrade
With every facial you or your estheticians are providing, a hand massage should always be included as a small upgrade, but for the clients that come to you religiously it is important to offer a larger upgrade once in awhile. For every five facials they receive you could offer your clients a professional anti-aging eye treatment. This treatment is an absolutely fabulous compliment to your facial service and your clients will notice a reduction of the appearance of puffiness, wrinkles and dark circles around their eyes. These results and your extra attention will have your clients coming back more often to get that free upgrade again!
Hair Treatment Upgrade
For clients that always return to you or your hairstylists for their cut and color a great upgrade to offer for every five services purchased is a deep conditioning hair treatment. It will only tack on an extra 15 minutes to the service you're providing, but it will transform your shampoo bowl into a luxurious spa and make the client feel extra pampered. Plus, if they are constantly coming in for color or blow-outs, their hair could use the TLC.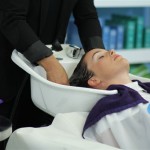 Manicure/Pedicure Upgrade
An easy way to upgrade your customers after five manicures or pedicures is by offering an anti-aging hand or foot treatment, which you can create by using your facial treatment products and masks that you already have and apply to the feet or hands as you would on the face! This can simply be added in when you or your nail technicians normally massages with hand or foot cream. This luxurious add-on gives the "wow factor" and clients may even begin purchasing this treatment during the visit that it is not complimentary.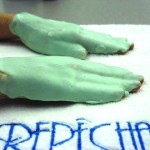 Another way to structure upgrade incentives is to implement a rewards program. Repêchage Concept Spa, Christie & Co. Salon & Spa, has a V.I.P. Rewards program that has two tiers, an Annual Membership which has a fee of $50 and an Elite Annual Membership which has a fee of $99 dollars. With each membership clients receive free upgrades and discounts on services. I love this concept! This is another fantastic way to upgrade your clients, maintain client retention, and also attract new loyal customers.
Remember that without your clients you would not be successful, so always provide the best customer service and incentives when appropriate.
How do you make your loyal clients feel special? Tell us in the comments below!