Trade Show Season – My Reflections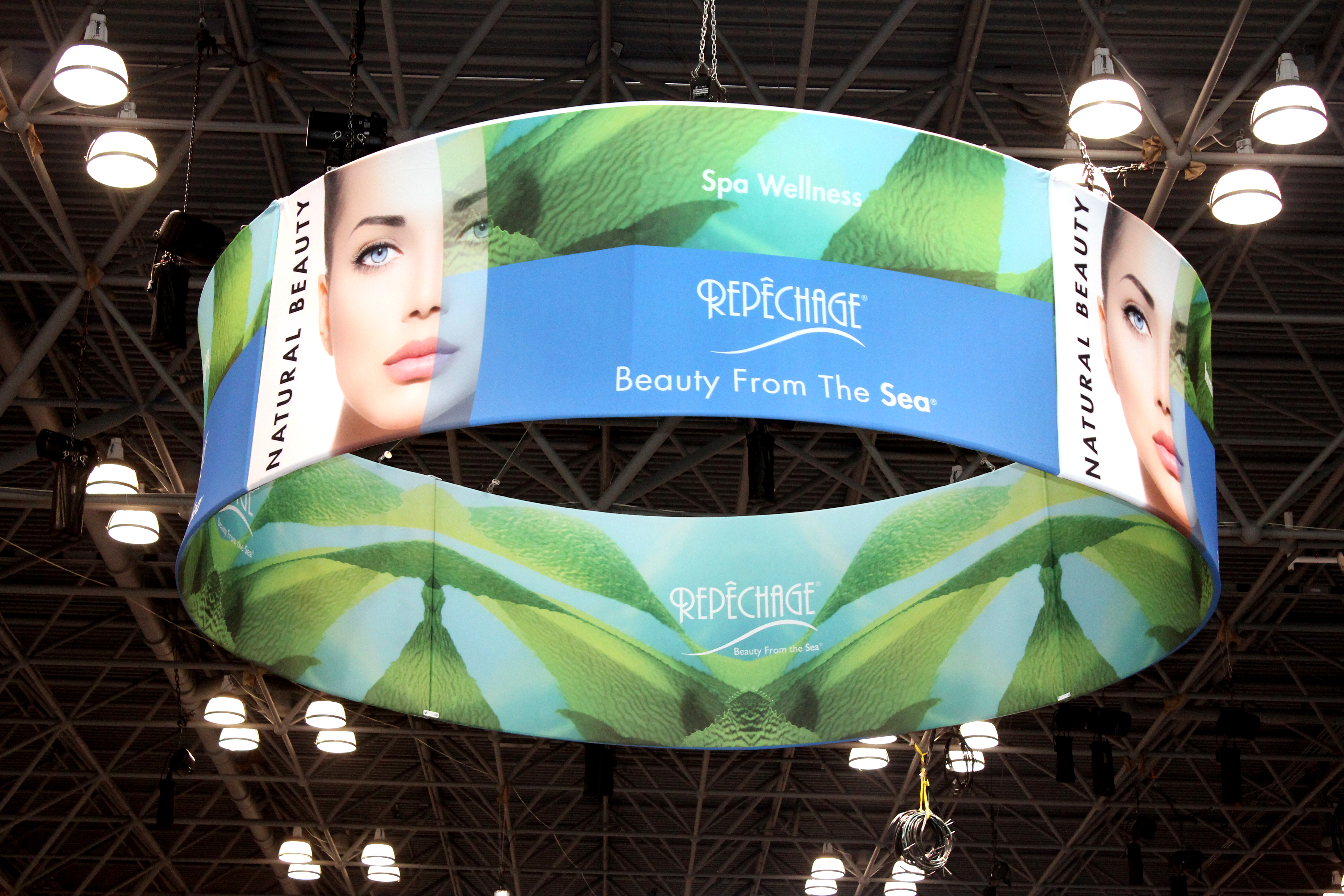 As you may know, from March to June it is a very busy time of the year for us here at Repêchage. Not only do we host our annual Repêchage International Conference in May, but we're also busy traveling around the United States to participate in all the major national skin care tradeshows.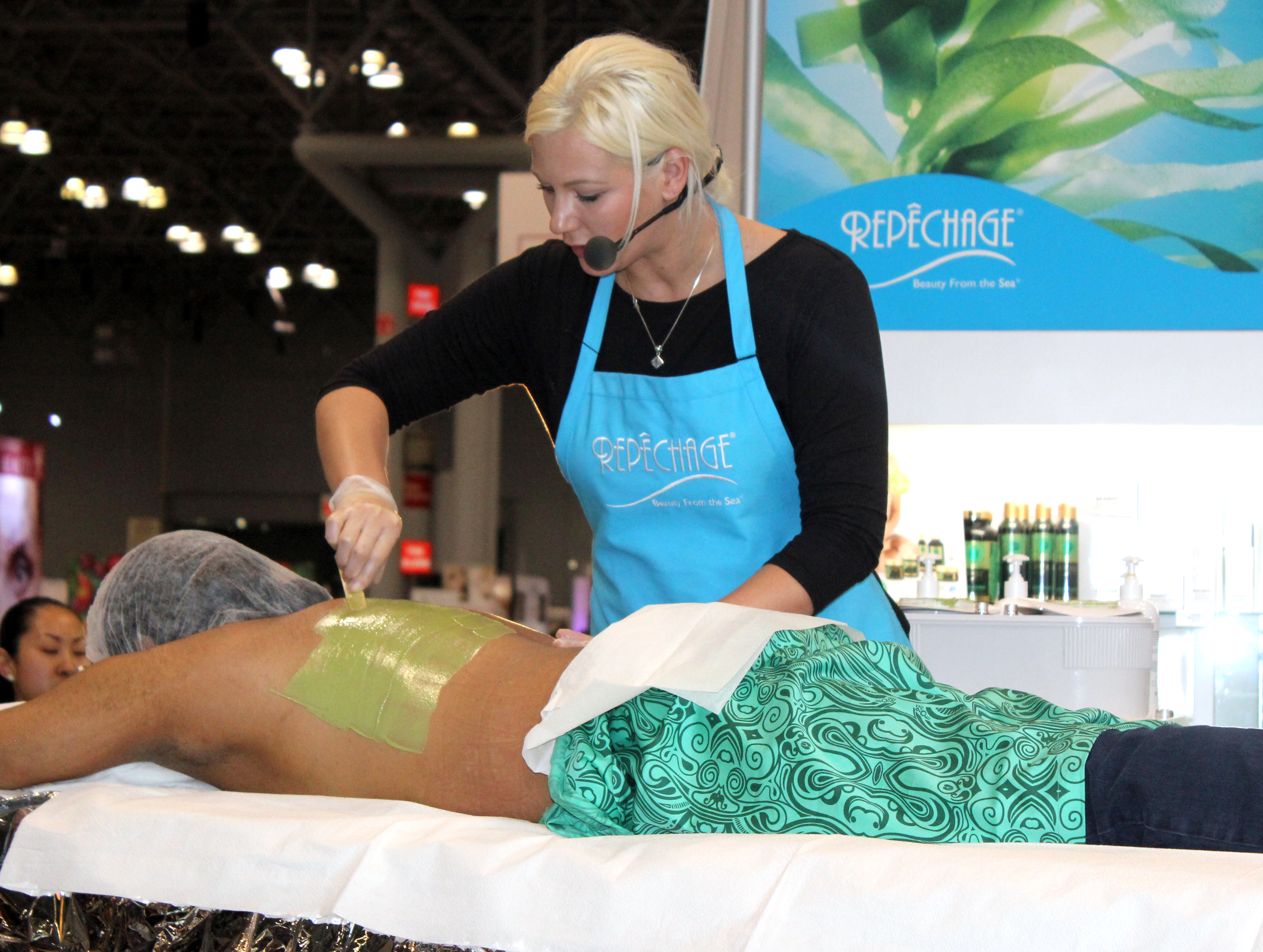 This year's trade show season began with a great show at IECSC New York, where both of my CIDESCO classes and Repêchage educational classes were well received. For this year's show we also decided to do something new, creating a stage to not only highlight all of our professional facial treatments for attendees, but to demonstrate waxing methods that could be enjoyed by clients, utilizing our SeaSmooth Artisan Seaweed Wax™. This presentation was greatly enhanced by the remote screen viewing, enabling attendees to truly view the procedures close up. I was happy to see the strong interest in the new waxing protocols and procedures we demonstrated as part of our Waxing is Relaxing™ concept.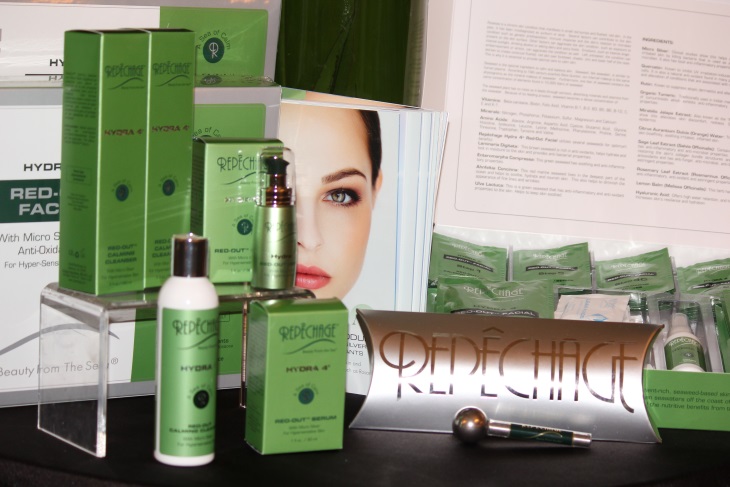 After a great show at Face and Body Midwest in Chicago and Premiere Beauty Orlando, our next stop was IBS Las Vegas. At this year's show, we did an official tradeshow launch of our new Red-Out® Collection. As expected, the results were phenomenal! As more people are suffering from hypersensitivity due to excess chemical exfoliation, overzealous chemical procedures, or conditions such as rosacea, Red-Out® was all the rave. Combining our exclusive new-found ingredient Micro Silver, along with antioxidant ingredients such as Quercetin, Rutin, and seaweed, our newest treatment helps to provide real results with long lasting benefits of reducing redness, irritation, and making skin more resilient to topical reactions.
An important takeaway from the shows was learning just how eager professionals are to learn new skills on how to provide not only the best products for their clients, but the best possible services. In our upcoming tradeshow classes, we will be focusing on both. I am looking forward to presenting our Waxing is Relaxing™ concept center stage at the ICES Long Beach show and instructing classes on behalf of CIDESCO. Please don't miss us at the upcoming shows and let us share with you important news on what's current and what will drive your business forward.
Reflections from the Repêchage team:
"One of the best part of the shows was speaking with other salon and spa professionals in the industry. It was inspiring to see younger professionals so successful at such an early stage in their careers. Many of them owned their own businesses and said they do not feel like they are working because they are doing what they love and following their passion. It reminded me of the stories Lydia has shared with me about how her successes at a young age, and attributing that to her determination and passion.

It was also great to speak with clients and learn how our new Red-Out® Treatment is going to help their clients. When introducing the treatment their eyes lit up with excitement! They are looking for a solution for their clients who are suffering from rosacea and sensitive skin. It was great to realize we are introducing a treatment specific to those concerns, and combined with our new Silver Ball Massager, both our clients and their clients are going to benefit!"
 – Erin Gibbard, Repêchage Direct Sales Manager
"Repêchage had a very strong spring 2015 show season, with the launch of SeaSmooth Artisan Seaweed Wax, the New Red-Out® Collection, and Mineral Face Shield™. We found an increase in foot traffic, customer interest, and a target towards chain accounts. We also found customers had a renewed 'can-do' attitude in trying to make their businesses as successful as possible."
 – Michael Corradetti, Repêchage Marketing Manager / Director of Corporate Trade Shows
"I am always excited to see old friends and clients that have been using the Repêchage line for the past 20 plus years.  Trade shows enable us to launch new products, do great classes, meet new salon owners and estheticians, and get face time with our existing accounts as well."
 –  Susan Vindics, Repêchage Vice President National Business Development