Success Story: Salon Inga Double Feature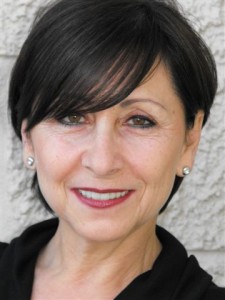 A Repêchage Double Feature! Who doesn't love a mother-daughter act? This special "Success Story" features Salon Inga Owner Inga Handing and her daughter Tanja Handing. Inga Handing serves as a Board Member and U.S. Delegate for Education for Life, represents TIGI as an Education Director, and is part of the NCA (National Cosmetology Association). Tanja is Salon Inga's Salon Coordinator, Master Makeup Artist & Entry Level Stylist. Read on to find out how the family business started, and how Tanja almost missed her calling!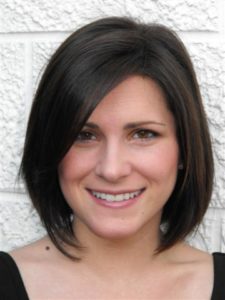 LS: What drew you to the beauty industry and what kept you in it?
Inga: I have been in the beauty business for 40 years in August and I have had my own salon since 1988. I grew up in Austria and I trained in an Intercoiffure program when I was only 15.  I know that seems young but that is just how we did it over there.  Luckily, by the time I finished my training, I felt that I had strong skills and I loved my career. I still love it today.
LS: So how did you get to the United States?
Inga: To make a long story short I was 22. I wanted to learn how to speak English and I wanted to see the world. Also, I had just had my heart broken and needed a change. My aunt lived in Tampa, FL and I decided to move in with her. Her neighbor was my now ex-husband. We had Tanja and decided to get a divorce, but I am very lucky, he is still a good friend of mine. I have been in Tampa ever since!
LS: Where was your first salon in the US?
Inga: This is the only salon I have ever owned (Tampa, Florida). I prefer to have a smaller staff, they are hard working and motivated and we can get a lot done together. I really trust my group.
LS: Tell me about your Associate Training Program? How do you benefit from training your staff from the ground level up?
Inga: I started it 10 years ago. It is a 9 month program where fresh out of school students start at the front desk in my salon. They learn customer service and the retail program at first, and then after 3 months they get a pay raise and move on. Then they are allowed to start doing waxing, manicures and pedicures. After another 3 months they focus on styling and cutting. Some people do it in 7 months and some do it in a year and a half.  I have found that after the program my employees are really confident and well rounded once they get on the floor.
LS: How did you come to find the Professional Skin Care Company Repêchage?
Inga: I am an Intercoiffure member and I always saw you, Lydia,  at different tradeshows and industry events. I have always been impressed with your empowerment of women. You are charming and successful, and so is your daughter, Shiri. It took me a couple of years to take it on but I finally got it. I was with another skin care company for 20 years. Repêchage has worked really well for us from the start and the support has been really great.
LS: What do you use on your face every day?
Inga: Biolight Cleanser and Toner, Vita Cura Opti-Lift Serum, Vita Cura Cell Renewal Serum. Plus! I have found a way to incorporate the Eye Rescue Pads into my post-run routine! I am an avid runner, and after my run I like to make myself a shake. I put in all the ingredients, start the blender, and pop on the Eye Rescue Pads! While my shake is mixing up, I just tilt my head back and wait. Multi-tasking at its best!
Tanja: Hydra Cleanser, Hydra Dew Toner, Vita Cura Cell Renewal Serum, Hydra 4 Day Cream and the Biolight Brightening Overnight Cream.
LS: Tanja how did you end up working with your mother?
Tanja: I grew up in the salon it was basically my day care, I just didn't want to go straight into the business. I wanted to make my own way so I went to Atlanta. It started out great and then I realized I was sitting at  a desk everyday punching numbers. My mother and I went to a hair show in Vegas, and we were sitting there watching all of the sudden it just hit me. I thought "I know what I want to do", and it is be in the beauty business! To be sure I was doing the right thing, I kept it quiet for 6 months and then I finally told my mom. I thought it was going to be a big surprise but apparently I was the only one that didn't know it that's what I wanted to do! So I moved back in 2009 and here I am!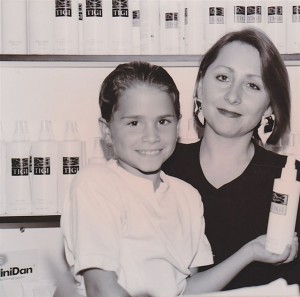 LS: You recently just opened a second location in Germany! Congrats! If you could choose one other city in the world to have a salon, where would it be?
Inga: That is tough. I could imagine working in NYC! I would just really love a nice building and expand in Tampa, though. Nothing beats the sunshine!
Tanja: I love a lot of different places! I am a little bit of a city girl but I think I agree with my mom, I would love to expand the business here. There aren't a lot of high fashion looks around here, but I would love to change that.
LS: Where to next?
Inga: We are going to work in Germany for a week and then we are headed to Rome for the World Congress for Intercoiffure! We are always on the move looking for new things to incorporate into our businesses!
To keep up with the ladies of Salon Inga, visit their website:  www.saloninga.com