Spa Trend for 2017: Face Masks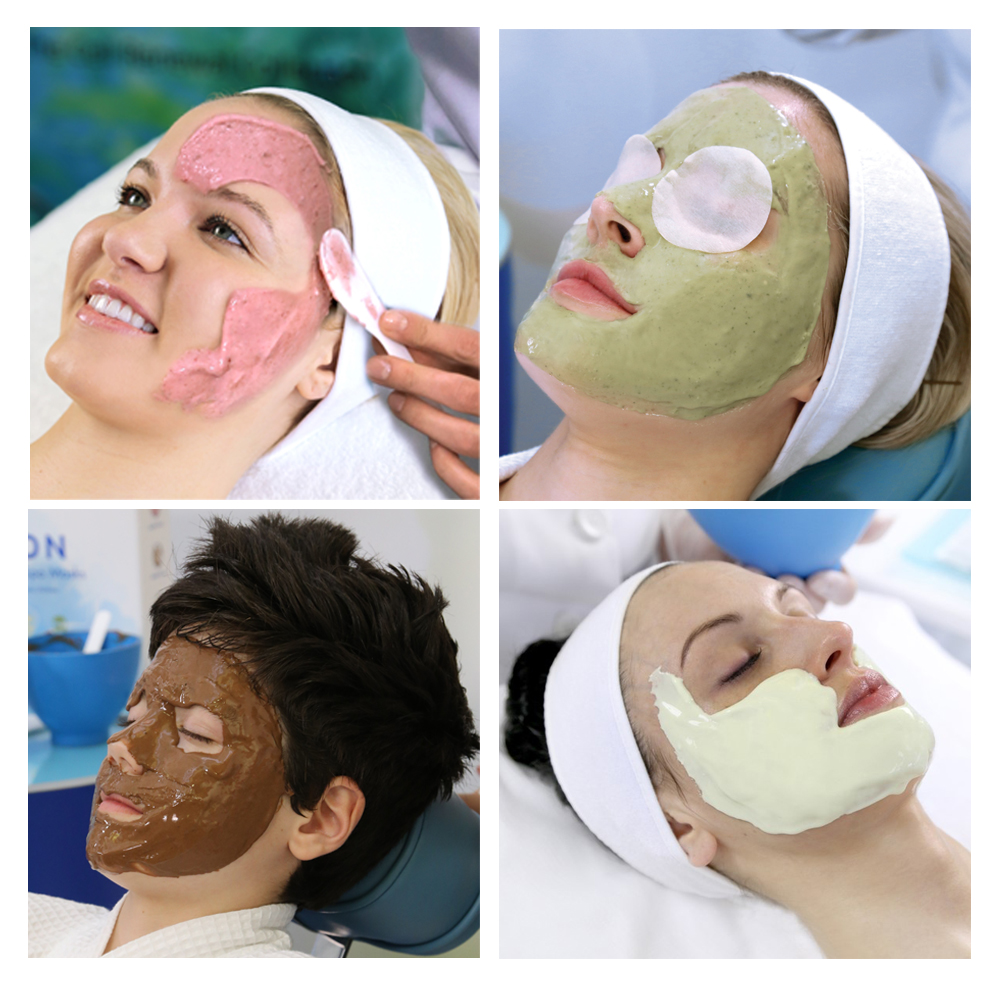 Face Masks – The biggest spa trend for 2017. Although face masks are not a new concept for the spa industry, the numbers speak for themselves. According to the DataMonitor, from 2010 to 2015 face masks have grown 72.9% in the skin care industry, with the global market value of face masks being 5 billion USD in 2015. The market value of facial masks is estimated to reach more than 7.4 Billion USD in 2020. Without a doubt, masks will continue to be on top for 2017 and beyond… so the question is: what should your spa be doing?
The Mask Menu
Think of masks as the comfort food of spa treatments – it's always the go-to for clients. Whether it's a full spa facial or an express mask, you need to take advantage of this growing opportunity by creating a full mask menu for your clients.  Promote masks for what they are: easy treatments that are good for the skin and differ from more intensive spa procedures as they are not painful, don't involve harsh chemicals, and days of recovery. Masks are an "instant gratification" treatment that helps clients leave the spa with better looking skin then when they arrived. And the true beauty of masks is that they don't have to be a stand-alone treatment. They can be performed virtually anywhere in the salon- at the shampoo bowl, during coloring, as an upgrade in conjunction with body treatments and massage, with a manicure, or as a prequel to makeup applications. All of these treatments can be complemented with a sheet or peel-off mask.
Masks and Retail
And masks certainly should not stop at your spa menu – complimentary masks should be available at the retail level. This allows clients to continue the benefits of their mask treatment and allows them to bring the spa experience home. This has always been our goal with creating professional masks and retail masks, and is the concept behind our new  FUSION™ Express Bar and Spa Masks and at-home FUSION™ Face Masks – masks that focus on hydrating and nourishing the skin, and are suitable for ages 8 to 80. Most importantly, don't be afraid to retail. Read my 7 tips for boosting retail sales, and win big with masks in 2017!
What will you be doing to take advantage of this trend in 2017! Tell me in the comments  below!