How to Show Your Clients Love on Valentine's Day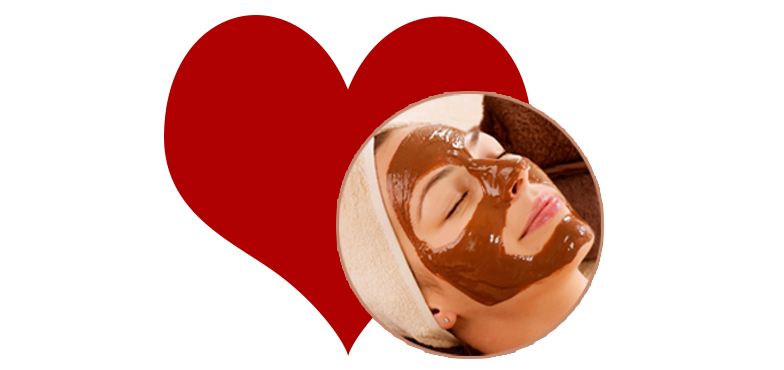 Valentine's is all about love, so how can you show your clients you love them? Below I share tips to show your clients you love them on Valentine's Day and all year long!
1. Chocolate, chocolate, chocolate – Chocolate, rose petals, candles and a romantic red décor should all be part of the occasion, and your spa menu! Offer clients a chocolate facial, like the Repêchage Chocofina FUSION™ Facial to give them a sweet Valentine's Day treat – for their face! Made of pure cocoa powder, this treatment is great for dry skin and will help make your client's skin feel deliciously soft and smooth. Compliment this treatment with a glass of champagne or hot chocolate and a romantic ambiance to set the mood.
2. Give a little gift – What better way to show clients you love them then a gift with purchase? When they come in for a treatment offer clients a sample or travel size of a retail product, or a special offer with a retail product that will complement their treatment, such as a Repêchage FUSION™ Chocofina Moisturizing Mask, to complement their chocolate facial treatment. (Watch here to see how to perform this facial treatment on your client!)
3. Spread the love – During Valentine's Day you may see more couples frequenting your salon, wanting to spend the day together relaxing before getting ready for date night. Offer special treatments such as couples massages, couples pedicures, and couples facials. Even show your clients how they can use massage oil, such as Repêchage Vita Cura® Triple Action Nutrí Oil that features a sexy vanilla aroma, to give each other massages at-home.
4. "Mass-ah-ge"– Put a little love into each service by offering a complimentary massage. Whether it's a hand massage with a manicure, a leg massage with a pedicure or leg wax, or a scalp massage while at a shampoo bowl, nothing will get them more relaxed and make them feel more loved.
5. Write a love note – Go the old fashioned route with a hand written thank you note, or get a stack of Valentine's Day cards and print a nice message. With each card, aside from expressing thanks for their business, insert an offer that can be redeemed for a future visit.