Heat it Up or Cool It Down with the Repechage Sea Spa Stone Pedicure Step-by-Step!
Walking in a winter wonderland is not always as relaxing as it sounds! A walk outside could mean cold, wet, stressed-out feet! As I mentioned in my post for Beauty Trends in 2012 , cold therapy can be great for sore feet but in the spa not the snow! This effective spa pedicure gives you the option to either defrost your client's toe-cicles or cool down their stressed feet while helping to improve circulation and to relieve strained, aching feet.
1.)                          First ask your client what their concerns are.  If they are looking to escape the cold, soak tired feet in a foot bath with hot water and 1oz of Repêchage Seaweed Bath. Alternatively, if they are looking to relieve aching feet from high heels, use cold water instead.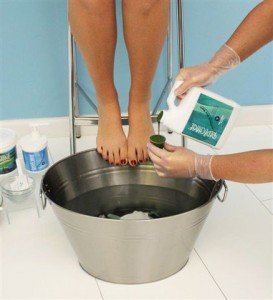 2.)                          Add 5 drops of Repêchage Essential Oil of Peppermint to help improve circulation and to energize tired feet.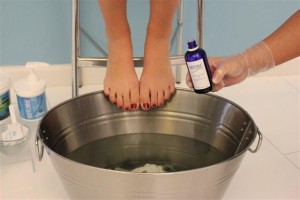 3.)                          For 3-5 minutes, massage Repêchage Sea Spa Glow into feet and calves in upward movements. This exfoliating scrub helps to re-enforce circulation and polishes away any dry winter-skin.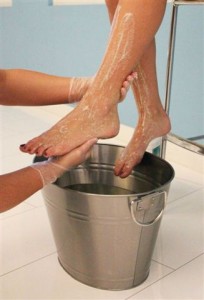 4.)                          Following exfoliation, place feet back into the foot bath and remove salts by washing feet in bath.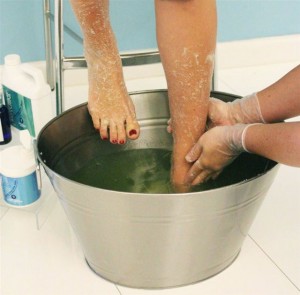 5.)                          Remove feet and dry with a fresh, clean towel.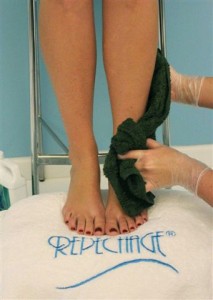 6.)                          Proceed with a deep massage using Repêchage Sea Spa Foot Cream. This peppermint foot cream is perfect for the season and will keep your client's feet feeling fresh long after the treatment is over!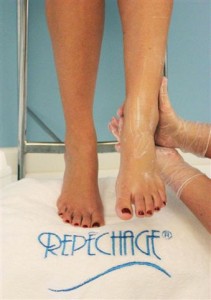 7.)                         Again, depending on your client's concerns, Follow with either warm or cold toe stones and a massage using the foot stones.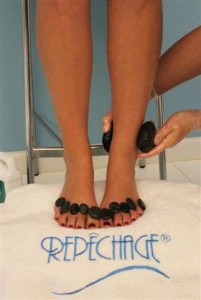 8.)                          Remove excess cream with clean towels…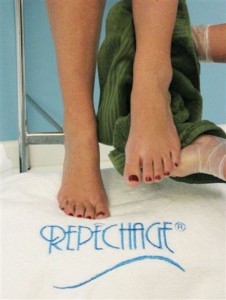 9.)                          Finish with your favorite nail polish and voila! Rejuvenated, re-hydrated feet!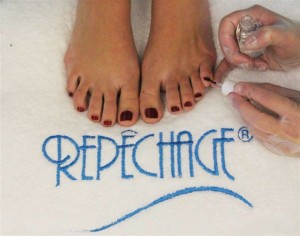 So when your client's feet are calling out, give them the Repêchage Sea Spa Stone Pedicure!
Repêchage® is offered at top spas and resorts around the world. To locate a spa nearest you or to purchase online, log onto www.repechage.com or call 1-800-248-SKIN(7546).