The Difference Between Night Creams & Day Creams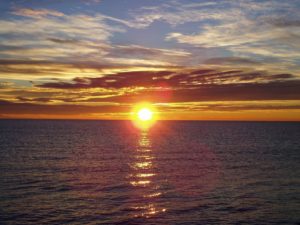 Why are night creams so essential and how do they differ from day creams?
During the day our skin is exposed to free radical damage, environmental aggressors such as the sun, pollution and stress.  At night is a time for our bodies and skin to repair and restore itself. That is why it is important to use a cream nightly that will help repair skin from daily wear and tear. Night creams tend to offer more skin nourishing ingredients.  Repêchage Opti-Firm® Renewal Complex is a richly restorative night cream with proven skin firming benefits. Opti Firm Renewal Complex restores essential moisture and leaves skin radiant, refreshed and younger looking.  Active ingredients in Opti Firm Renewal Complex are known to increase circulation to the skin, increase cellular regeneration, and diminish lines and wrinkles, leaving the skin soft and smooth. Wake-up looking refreshed and more youthful.
Why won't the same moisturizer one uses in the morning not work in the evening?
A day cream should provide a sun protection factor and protect against free radical damage.   Repêchage Opti-Firm® Lift Cream SPF 10 is a protective day cream that creates a barrier to the elements, shielding the skin from environmental aggressors.  SPF 10 provides full spectrum sun protection. Our proven combination of ingredients leave the skin visibly renewed with the look of health and vitality. Biopeptides derived from  Aosa seaweed prevents breakdown of elastin, while Gingko Biloba, Vitamin E and other skin conditioners leave skin visibly renewed and younger looking.
Tips to help clients understand that a night cream is an important part of their regime:
The body repairs itself at night. It's a perfect opportunity to use a nourishing cream that helps with the metabolic activity of skin cells, helps restore skins vitality and help repair damage caused by environmental aggressors. Thus, it is the ideal time to provide your skin with the ammunition to fight against aging and to repair the damage.
Beauty therapists are licensed professionals and should assume their professional position and recommend proper at-home care. Explain to your clients the benefits of using a night cream. Clients buy benefits!
* Photo Courtesy of Sunrise Properties of Texas Realty