New Facial Bar on the Block! Introducing LeMasque Facial Bar in Naples, FL!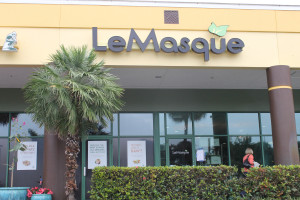 (Store Front of LeMasque)
January 2014 – Naples, FL  Repêchage CEO and Founder, Lydia Sarfati, joined Nir Sharon, Owner of LeMasque Facial Bar – a hip, new Facial Bar that offers facials for every budget & time constraint!
LeMasque has decided to implement Lydia Sarfati's revolutionary Facial Bar concept to get their business booming!  The Facial Bar concept is an innovative concept created by Lydia Sarfati, as a way to for spas and salons to offer quick spa services, while still delivering the feel of a full spa treatment to clients.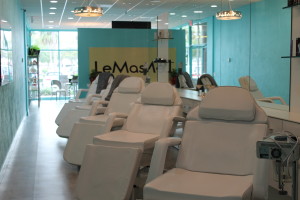 (Inside LeMasque – Facial Bar Setup)
Nir Sharon states, "We love facials, and wanted a way to make facials affordable for everyone. A Facial Bar will allow us to deliver exceptional service and offer high quality masks, so clients can walk out of the salon with beautiful and rejuvenated skin."
LeMasque will offer an extensive Facial Bar menu, including the Repêchage Four Layer Facial, Hydra Medic Facial for Problem Skin, Hydra Dew Express Lift Facial, Vita Cura 5 Phase Firming Facial, Biolight Miracle Facial, Glyco-Sea Peel, Papaya Enzymatic Micropeel, Honey Almond Scrub Facial Peel, Anti-Hanging Hand Treatment, and Peppermint Sea Twist Treatment.
Aside from facials, LeMasque provides a way for customers to experience a little inner beauty. LeMasque offers specially designed health drinks, and an oxygen bar for clients to enjoy! Clients can also attend educational seminars that promote healthy living.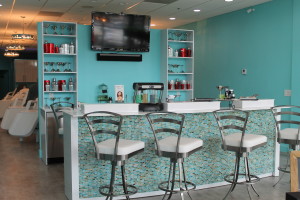 (Juice Bar & Oxygen Bar at LeMasque)
For more information on LeMasque Facial Bar visit www.lemasquefacialbar.com
To see the open house event, click here
For more information on Repêchage visit www.repechage.com or call 1-800-248-SKIN(7546)
For high resolution images, please contact Josie@repechage.com