Masquerade- How Halloween Can Help Boost Your Spa Sales!
With Halloween right around the corner, you are probably busy trying to find the perfect costume for yourself or your kids. This is a great time however, to think about the season and how you can incorporate it into your sales at your salon and spa! This is a great time for retail promotions for your at-home care masks. It ties into the Halloween theme and also can help your clients with any skincare need they might have before or after the big fright night.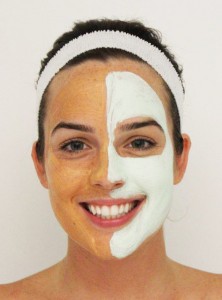 Halloween can mean loads of makeup and possibly even cakey face paint that can leave pores clogged and cause breakouts. Although it is always important to mask at home, now you have an edge to help you sell your products to your clients. Colder fall and winter months can also mean dehydrated skin, a great mask for dry skin is the Kanshi Hydrating Silk Masque, plus it's orange and right on trend with the season! Try creating a display near your register to draw your client's attention to their festive color and benefits.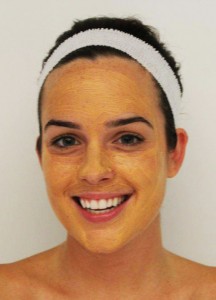 Once your client is engaged, you need to inform them of the importance of masking at home. In-between professional visits, your clients should be regularly masking at home with the appropriate retail mask for their skin type. This is essential to maintain the benefits of their monthly facial. For your busy clients, suggest a time saving exfoliating facial mask. This will help deep cleanse pores without over drying so that you can address any major congestion your client may have when they come in for their next facial. For clients who are willing to add 7-10 more minutes to their skincare regime, suggest a skin brightening facial mask. With the dryer months approaching, a brightening mask with glycolic acid will help to remove any dulling, dry skin cells to reveal a more luminous complexion.
It is also important that your client knows how to properly use at-home facial masks to achieve optimum results. First, instruct your client to apply their mask to a cleansed face, this is your opportunity to direct them to a facial cleanser that would be beneficial to their skin type. Then, using a tester, show your clients the amount of product they should be using when applying the mask. Proper removal of the masks is essential as well. Facial masks should be removed with cotton saturated in warm water and then gently patting the face dry with a facial tissue. You do NOT want your clients to scrub off the mask with a wet washcloth as it could cause damage to the delicate structure of the skin and may become irritated from detergents and dyes on the towel.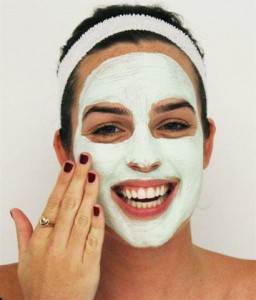 Once you have recommended a mask for your client and shown them how to properly use it, suggest products for them to use following their at home treatment. If they are masking in the morning, be sure that they are following their treatment with a toner, facial serum and a day protection cream to keep their skin protected from the elements. If your client plans on masking at night, recommend a toner, serum, and overnight cream that are appropriate for their skin type.
View this video for a step by step on how to cleanse and mask at-home:
So, by using the season to your advantage, you will be able to help boost your retail sales! By promoting an at-home mask, you have the potential to also sell your client a cleanser, toner, serum, and facial cream. Best of  luck and have a happy Halloween season!