Mamma Mia Salon & Facial Bar Celebrates Their Grand Opening!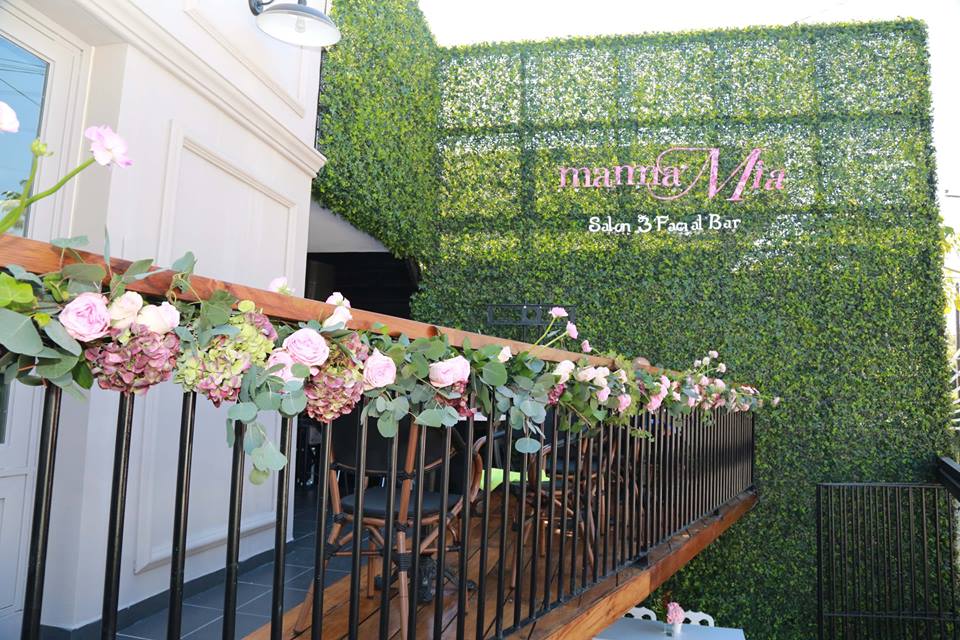 February 3, 2016 – Guadalajara, Jalisco, Mexico – Repêchage CEO and Founder Lydia Sarfati joined Repêchage Mexico Distributor Mayola Amador to celebrate the grand opening of Mamma Mia Salon & Facial Bar, the first of its kind in Mexico.
Mamma Mia Salon & Facial Bar will focus on providing a unique experience catering to the beauty, health and the welfare of mother and daughters, an outlet where they can go to enjoy exceptional spa services – together.  Mamma Mia will provide services and cosmetic treatments, including manicures, pedicures, hand/foot treatments, and facials, as well as innovative products for at-home use.
To help provide just that, Repêchage Professional Skin Care treatments and products will be available on the spa menu and to take home. Amador feels Repêchage treatments are the perfect fit for this unique concept. "Mamma Mía! uses Repêchage skin care products exclusively  in this luxury Guadalajara spa. This location targets the high-end consumer and client who is looking for immediate and long term results in their skin care.  Repêchage is the perfect partner in this endeavor, being pioneers in the science and application of natural and highly effective seaweed-based treatments and products. Mamma Mia is thrilled to be one of the pilot spas launching the new Repêchage Flavorfina Express Bar and Spa Masks with Nutriceutical Organic Flavor Actives.  While this groundbreaking new treatment concept is aimed at the younger tween and teen market, it offers an amazing platform to educate younger women and their mothers on the importance of skin care."
Repêchage CEO and Founder Lydia Sarfati attended the grand opening to support Amador in this new venture and to give an official introduction to Repêchage anti-aging treatments available to mothers, including the Repêchage Four® Layer Facial, Repêchage Vita Cura® 5 Phase Firming Facial, Biolight™ Miracle Facial, and Opti-Firm® Eye Contour Treatment.
"We are very excited for Repêchage to be featured at Mamma Mia Salon & Facial Bar," Sarfati said at the opening. "Mayola Amador has done an outstanding job with Wow! Facial Bar in Cabo San Lucas and has recently opened a second location in Puerto Vallarta. I know with all the effort, creativity and love that has been put into Mamma Mia, and her dedication to the business, this new venture will thrive as well."
For more information on Repêchage: www.repechage.com or call 1-800-248-7546
For high resolution images contact Josie@repechage.com
For more information on Mamma Mia Salon & Facial Bar: www.mammamiasalon.com