"Love What You Do" A Personal Interview
Recently I had the opportunity to be interviewed by Plus Magazine, a Polish Magazine that is distributed in the tristate area. Below you'll find some of my favorite secrets to success, my struggles along and the way, and insight on how I was able to grow my business and how you can too.
LOVE WHAT YOU DO
Lydia Sarfati is CEO and Founder of the world- renowned skincare company Repêchage. Recently we had the pleasure to visit Repêchage headquarters in Secaucus, New Jersey in the United States. It was a great opportunity to ask Lydia about the key to success, get to know her husband, Co-Founder and COO David Sarfati, as well as the entire team of employees, which includes many people originally from Poland.
Lydia Sarfati enchants with her warmth, delights with stylishness, and her attitude towards work generates enormous respect. During our conversation she charmed us with her life story; Lydia spoke about her career and company in an amazing way. We traced the origins of the company, from a beauty salon in Manhattan in the Seventies to a kibbutz in Israel, where Lydia first discovered the power of seaweed. Lydia Sarfati's life story proves that hard work combined with passion and respect for other people is the key to success.
On the Way to Success
After having spent your entire childhood and youth in Poland, you arrived in the United States as an adult woman. How did your career pan out in a new country?
I was born in Legnica. My mother came from Russia. My father was born in Poland. Leaving Poland abruptly was traumatic for me. However, one can go through such a traumatic experience quite well. Not everyone, of course, is successful in that, because going through this type of trauma can leave someone with an enormous stigma in their lives, one that they can never overcome. Other people going through such experiences may be reinforced. My dad used to say me: "What does not kill you makes you stronger," and these words always gave me strength. It made me understand that there are two options: to either be a successful person or not. This is a choice. I chose to be a successful person. I was not afraid of anything. When I first came to the United States I was not afraid that someone would say "no" to me. At the time I thought about it in this way: What could be the worst? The worst could be that you would be said "no." I analyzed my situations at work and always came to the conclusion that if I hear "no," I might have expressed my point unclearly and the person did not understand me. Today English is my first language, but in those days it was my second language. My ambition was to express myself in such a way that the person would finally say "yes." I never gave up. I do not know if this was impudence, or determination, but the idea worked out in life.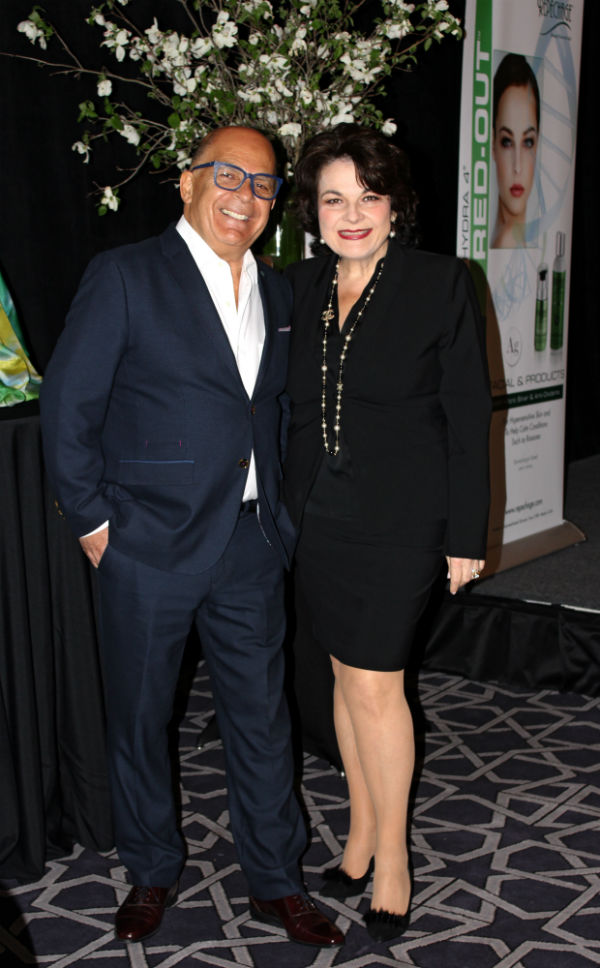 Then, I earned an esthetician's license. In those days the esthetician's license was linked to the hair stylist license—all candidates had to pass the same exam. An exclusive French boutique on Madison Avenue was the perfect place for a fledgling esthetician like me. I had the opportunity to serve many customers in high positions and people from the world of Hollywood and theatre, such as Barbra Streisand. There was an incredible atmosphere in the salon, and customers loved our treatments and service. Today, it is common, but then—in the seventies—the individual approach to customer was a novelty. I had a chance to do cosmetics tailored to each client. We had a powder mixer; we chose colors and bases. I went to work as if I was going to a candy store or confectionery (laughs). I enjoyed my profession and excelled in it. A lot of important people learned about my talent. I received an offer to work in a very large salon in Manhattan—Ann Kean Salon—where I became the head esthetician and manager of the skin care department. I would organize training for other beauticians, and supervise projects with laboratories in Israel, for which I was also doing products. Our salon was huge. We had 12-13 treatment rooms. It was extremely popular and gained a good reputation among New York editors. My clients worked for many well-known magazines. An extensive article in the New York Daily News newspaper marked a turning point in my career. It was a story about blackheads—what can be done to get rid of them in one single treatment. After this article appeared, everyone wanted to schedule an appointment with me at the salon. I could have scheduled 30 procedures a day and work for 18 hours a day, and still would not be able to arrange all the clients. At some point I decided to go my own way.
When one door closes, another door opens. When you decided to start your own business, what were your feelings?
The owner of the salon I worked at had a different vision of my duties than I did. I enjoyed the loyalty and trust of our clients; I had a lot of work which was growing from month to month. It got to the point that the salon had clients scheduled for me even on Yom Kippur. When I objected, firmly stating that I cannot work on that holiday, my boss threw something at me angrily. I said "I will never come back here" and left. Of course, my former boss and her partner apologized many times and begged me to return. But I was firm, I said absolutely not. I would rather clean houses than let anyone treat me that way. This decision was final, and, as a result, very beneficial for my future.
How come you opened the Klisar Skin Care Center?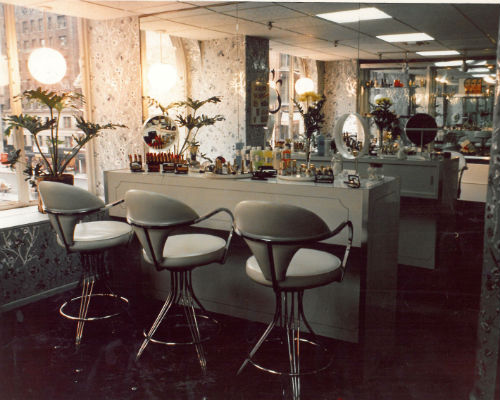 I knew that I was going to realize my dream. Opening my own salon took me more over ten months. In September 1977 I launched a skincare salon named Klisar Skin Care Center, located on 53rd Street, between Madison Avenue and Fifth Avenue. In the 70s, the United States was in crisis, and New York seemed completely different than it is now. My parents told me then: that "one man's trash is another man's treasure." Although Manhattan did not have a good reputation then, for me it was a fantastic moment to start a business, and one of the best decisions in my life. I could afford to open salon in such a place, because I paid only $7 per square foot! Of course I was scared, and I had some doubts. My strategy was to cater to the working woman. I made many contacts in my previous job. Many of my clients were beauty editors who wrote about my beauty treatments in their magazines. At the height of my salon business, the customers were waiting up to three months to schedule an appointment. We did wonderful treatments. First of all, we made sure that our clients felt comfortable: we served coffee, cookies, sandwiches, and fresh tea brewed in the samovar. It has always been very important for me to spend time talking with my clients. How can I perform a good treatment without getting to know them? Stress and lifestyle can have a huge impact on the skin and all these factors must be taken into account to do a really good treatment: I would tell them: "I can help you, but you need to tell me what is going on in your life. Maybe you quarrel with your husband every day and that is why you break out." The treatment, the at-home products and a person's lifestyle are all equally important. The most important thing for an esthetician is to care for the whole body—their mental and physical states are inseparable elements that influence one another. My salon flourished brilliantly; we had to constantly extend our working hours, but still were not able to serve all customers. Then, yet another idea came to my mind.
The Four Layer Facial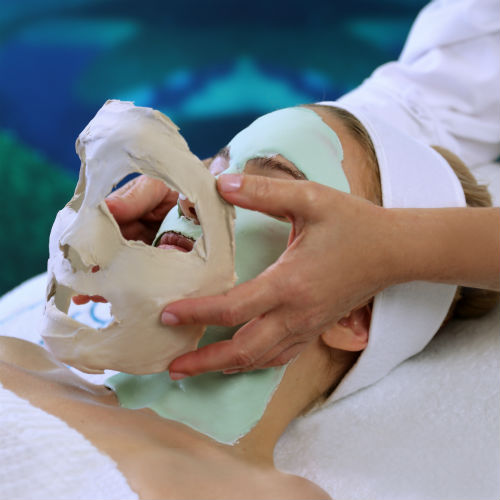 I had an idea of Four Layer Facial treatment, which after so many years is still our bestseller. I knew that I was looking for a treatment that would bring a fantastic result, regardless of whether it is done by a fledgling esthetician or one who has been working in the profession for 20 years. I intended to create a treatment that did not use any machines, that could be packaged in such a way that the esthetician could perform it consistently on their own, containing everything they needed in one box. That was the Four Layer Facial! I created the facial based on the science of seaweed.
Seaweed, so popular nowadays, was not well-known decades ago, particularly in the cosmetics industry. So how did you come up with the idea to use it in the world of beauty?
I love the sea, and had always been interested in it. I believe that the sea gives strength during sickness or exhaustion. I remember our trips to Sopot. When I was standing, gazing out at the sea, the view gave me incredible strength. In the 70s my husband first took me to Israel. I was extremely curious to see how people live on a kibbutz. I was fascinated by that model of society, but my attention was also drawn to the flavors and smells of the country's indigenous vegetables and fruits. I could not understand how it was possible for these to grow and thrive in such dry conditions. My husband poked fun at me and asked if I intended to become a farmer. I replied that I am not sure why this is of interest to me, but I want to know how this is possible. When I asked local people about the secret to the amazing smell and flavor of their vegetables, they always answered "seaweed." I concluded that if the seaweed can nourish plants so well, it may work as a charm in skin care.
You found the answer, which had a tremendous impact on you career and life, right?
When I returned from Israel I started collecting information about seaweed. Even then I knew it was a second-to-none ingredient. Seaweed extract abounds in trace elements, amino acids and vitamins and it all comes from one place—the sea, which is extremely nourishing. I was still exploring this subject, when in 1979 the French magazine "L'Officiel" published a lengthy article about my work at the Klisar Salon. Immediately after this article was released Paul Chevalier called me with the most unexpected proposal. It turned out that he had something that I needed the most—seaweed. This event marked the beginning of a long-term cooperation. In 1980, I launched my own product. I was the first person in the United States to start producing skin care based on seaweed. An interview for the New York Times stuck in my memory. The interviewer asked me how many years it would take until the seaweed become mainstream in the industry. I said that it would probably take about 20 years. I was right.
Repêchage—the Second Chance.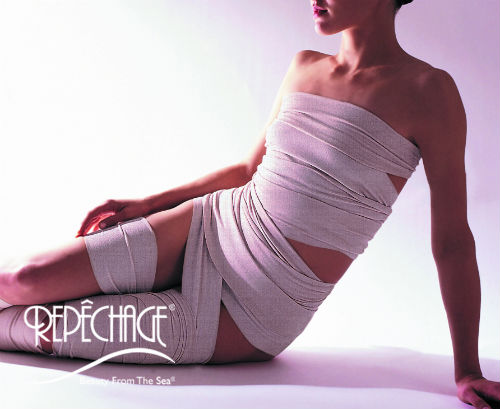 I began thinking of my next move. I have always believed in skin care that takes care of the whole body, not just the face. Each of my treatments began with a bath. Clients kept asking me: "Why are you talking to me about the body when I am interested in treatments for the face?" I would remind that the face is related to the whole body and that it is a window into what is happening throughout. I began to solidify my holistic beauty philosophy: face and body. I explained to my clients and students that the skin is the largest organ that we have, even though we do not address it. The skin is connected to all of our organs. We cannot ignore its needs. Bath, body massage, and daily use of the bath brush to stimulate the skin, are all extremely important. I have always stressed that if people feel well and look good, they have more energy, and consequently, more opportunities. Our well-being is affected by literally everything: what we eat, how we eat, or whether we feel nervous while eating. Recently, when I went to Italy, I found out that in the Italian culture, dinner is a real dinner—a break, which everyone respects. It is extremely important for the brain to have such breaks. I care about it in my own life and in my employees' lives. For example, yesterday we organized yoga classes in our company. We had quite a hectic day at work, so I asked my daughter, Ires Wilbanks, a yoga instructor, to show the employees a few simple exercises. After an hour, everyone was smiling and relaxed. Why? Because people need a moment of relaxation. You may not think properly if you are going through a lot of stress every day. Repêchage is not only a second chance for beautiful skin, it is a second chance to change the way of thinking. We share Repêchage's philosophy with salons and estheticians that work with us, and—we hope—with all the clients who chose our brand.
You speak about your work so beautifully; in your each sentence one can feel incredible love and passion. You must be an idol and role model for a lot of people.
When I am traveling all over the world, people ask me: "How did you achieve such success in the United States? It is not an easy country." I have one answer to that question: if you love what you do and it is your real passion, then you will always have good results. It is not important whether you are a cleaning lady or a manager. If you do not love what you do and you hate going to work, it kills not only you, but also destroys any possibility of success. You should never be afraid of any work. You have to love what you do and then you will achieve the best results.
Today, Repêchage is a dynamic company and has fans everywhere, including Poland. What are your brand's initiatives in Poland?
Currently my company is working with universities in Poland, for example in Warsaw and Cracow where we often conduct training, lectures and meetings with students. During the training we share our knowledge and present skin care. Many of my employees at my headquarters in New Jersey are originally from Poland, and I value their professionalism. However, in order to get to know them in person, you should tour the Repêchage corporate offices and manufacturing facilities.
---
Lydia Sarfati showed us around the administrative and corporate offices of the company, introducing us to numerous Polish-speaking employees. After saying goodbye, she turned us over to her husband David, who as Chief Operating Officer, oversees all the manufacturing and distribution of Repêchage products. The husband of the "Queen of Seaweed" revealed the secrets of the Repêchage production line as he led us on a guided tour of the factory.
Repêchage headquarters is located in Secaucus, NJ. One part of the building is occupied by the offices, conference room and training facility, whereas the skin care products and treatments of "The Queen of Seaweed" are produced in the other part of the building. In the first room, David introduced us to Repêchage's proprietary process to extract filtrate from seaweed. Various forms of seaweed are harvested from the clear waters of the Brittany Coast of France. The company is currently also working with seaweed suppliers from the Maine coast of the United States. Seaweeds are processed in the factory according to a proprietary procedure that ensures potency. Repêchage guarantees the highest quality of its skin care and is certified ECOCERT, ISO-9001, and GMP (Good Manufactoring Practice).
In the next room we had a chance to see how the Cell Renewal C-Serum® Seaweed Filtrate—seaweed cytoserum—is created. This is an amazing "juice" of fresh seaweed, which deeply regenerates the skin. Seaweeds of the genus Laminaria digitata contain 12 vitamins, including vitamin B complex, vitamin C, K, E, which affect the regeneration process of the skin, 18 amino acids that restore and moisturize the skin and 42 trace elements (including zinc, potassium, calcium, magnesium, etc.) that catalyze and regenerate the necessary processes in the epidermis.
During our visit to the factory David made us aware that the packaging of products is also manufactured in the US. On the last stop, we met with employees who just finished packing a shipment to Asian countries. RapideX, an at-home, 14 day facial-peel with marine active ingredients provided in a unidose applicator-—is making a real splash there.
At the end, David showed us the Peppermint Sea Twist. This intensive firming and slimming treatment, using the extract of three types of mint, provides the skin with essential vitamins and minerals needed in the processes of regeneration and weight loss. That is a true revelation.
Repêchage professional products and treatments enjoy great popularity all over the world.