LET THERE BE BRIGHT! REPẾCHAGE HOSTS 13th ANNUAL INTERNATIONAL CONGRESS AND LAUNCHES NEWEST SKINCARE COLLECTION, BIOLIGHT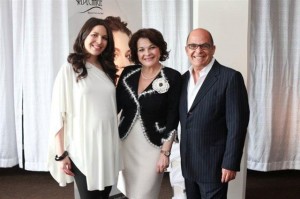 Monday, July 18, 2011 Tribeca Rooftop, New York City It was a family affair as Repêchage President and Founder Lydia Sarfati joined by husband and Repêchage Chief Operating Officer David Sarfati and their daughter and Repêchage Executive Vice President Shiri Sarfati welcomed skincare and spa professionals as well as press to the Repêchage 13th Annual Congress.
The day started 2:00pm, and nearly 200 people gathered from all over 10 countries for the presentation. Guest speaker Dr. Andrea Bovero, President of CIDESCO Italian Section and Professor of Cosmetology and Communication of Beauty and Wellness began the day discussing neuro-cosmetics. Then Lydia Sarfati revealed the New! Repêchage Biolight Collection, the latest in skin brightening science with innovative marine biotechnology, and performed a live demonstration of the Repêchage Biolight Miracle Facial with Glyco-Sea Glycolic Peel.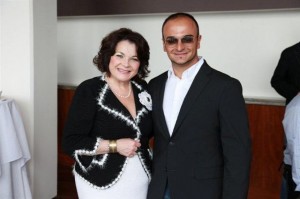 Following the presentation, guests headed up to the rooftop and dining area for signature watermelon cocktails, a three course dinner, and the awards ceremony. The Repêchage Spa de Beauté Award is presented to an establishment that shares and embodies the same dedication to esthetic excellence as Repêchage. This year, entries were judged by the editorial team at SKIN Inc. Magazine and winners received the Repêchage Crystal Award of Excellence as well as a profile in SKIN Inc. Magazine. Editor in Chief Melinda Taschetta-Millane was in attendance and presented the 2011 Repêchage Spa de Beauté Awards.
Spa de Beauté Day Spa of the Year went to Besu Salon & Day Spa, NYC accepted by Founder and Owner Rebecca Lieberman.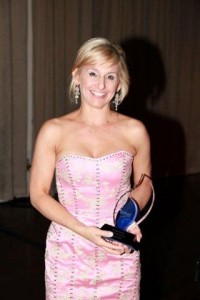 Spa de Beauté Skin Care Center of the Year went to Lemongrass Day Spa, Valdosta, Georgia accepted by Michelle Lamb.
The President's Awards followed which were judged and presented by Lydia Sarfati herself.
The President's Award for Esthetician of the Year went to Diana Delie, Christie & Co. Salon and Spa Queens, NY.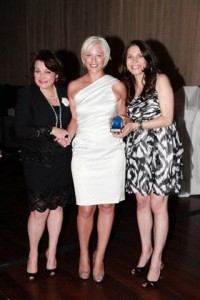 Repêchage Educator of the Year Award went to Lauren Streeter, Repêchage Corporate Educator who was received with thankful tears by Lydia Sarfati.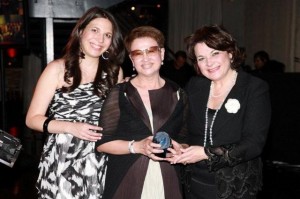 International Distributor of the Year went to PBC Marketing Co. Limited, Thailand who arrived to the event with an entourage of 35 people.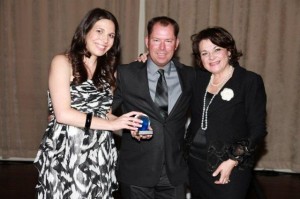 Last but not least, Innovator of the Year went to FaceLuXe. Following the awards, gift bags including New! Repêchage Biolight Collection were distributed and dancing ensued!
A successful and celebratory event for all of the work put into the New! Repêchage Biolight Collection, Lydia Sarfati said of the event, "I think this was the best Congress that we have had yet!"