How-To Get the Most Relaxation Out of Your Vacation
The beauty business is buzzing! Staying busy is great for our businesses but not always the best for our piece of mind. I was fortunate enough to take two vacations this February (go me! Already sticking with my New Year's Resolutions) and I have finally learned the secret to a relaxing vacation!
In the past, my partner and husband David and I would work, work, work and then take off for a long, planned vacation. One or two weeks away from the office sounds like perfection right? Wrong. David and I are both very involved in our professional skin care company, and being out of the office that long only led to phone calls, emails and unforeseen emergencies back at the office. In the end, David and I would work through our vacation and return to the office frustrated, and exhausted.
Earlier in February, I thought we had it down to a science. David and I took a long weekend and went with a group of friends to Beaver Creek for a little skiing trip. We had a wonderful time and after a long day on the slopes, we would come back to our room for a nice long bath with soothing mineral bath salts and give each other foot massages with minty, nourishing foot cream.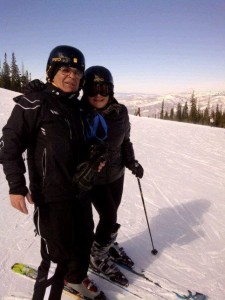 When we returned from our trip, I felt good, but I discovered the real key to a relaxing vacation when David and I went to Florida last weekend. On an impromptu trip, David and I again opted for a long weekend, but this time we didn't tell anyone we were going until right before we left. We didn't make any plans, we just booked our trip and went!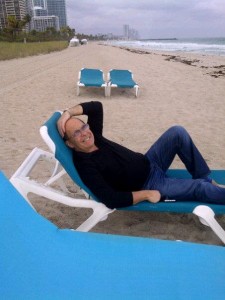 A majority of our trip was spent lounging, having long meals, and taking 2-3 hours strolls down the beach. Although we didn't go site seeing or go on any adventures, I have to say that I have never been so refreshed after a vacation. The key is, keep it short and sweet. Don't overbook activities and go out on the town if you are looking to release some stress. You work hard and you deserve the opportunity to reboot, you just have to allow yourself to!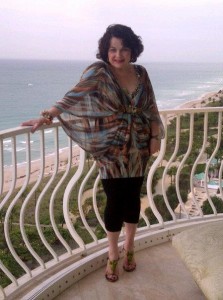 Where do you go to get away? Tell me in the comments below!