Happy 15th Anniversary to South Beach's Spa e!
I am very happy to share that our friends at Spa e will be celebrating their 15th anniversary this November! For the very best in facial treatments, body treatments, hand and foot treatments, massage services, and waxing treatments, locals and tourists alike have been turning to Spa e on Lincoln Road, one of South Beach's most luxurious spas, voted "Best Spa in Miami Beach" 5 years in a row by the Chamber of Commerce. Standing for "experience the evolution," Spa e has been a front runner in the open spa concept, dominating the spa segment in South Beach, I sat down with my good friend and spa owner, Brenda Le Grange, to learn more about this unique spa's secret to success.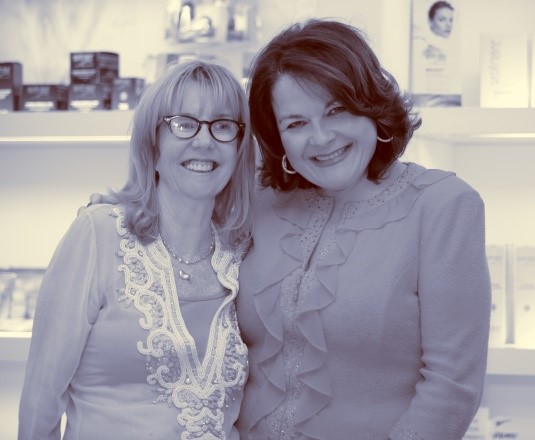 Congratulations on your 15th Anniversary in South Beach. What made you leave the traditional spa setting in Colorado for the open concept in sunny Miami?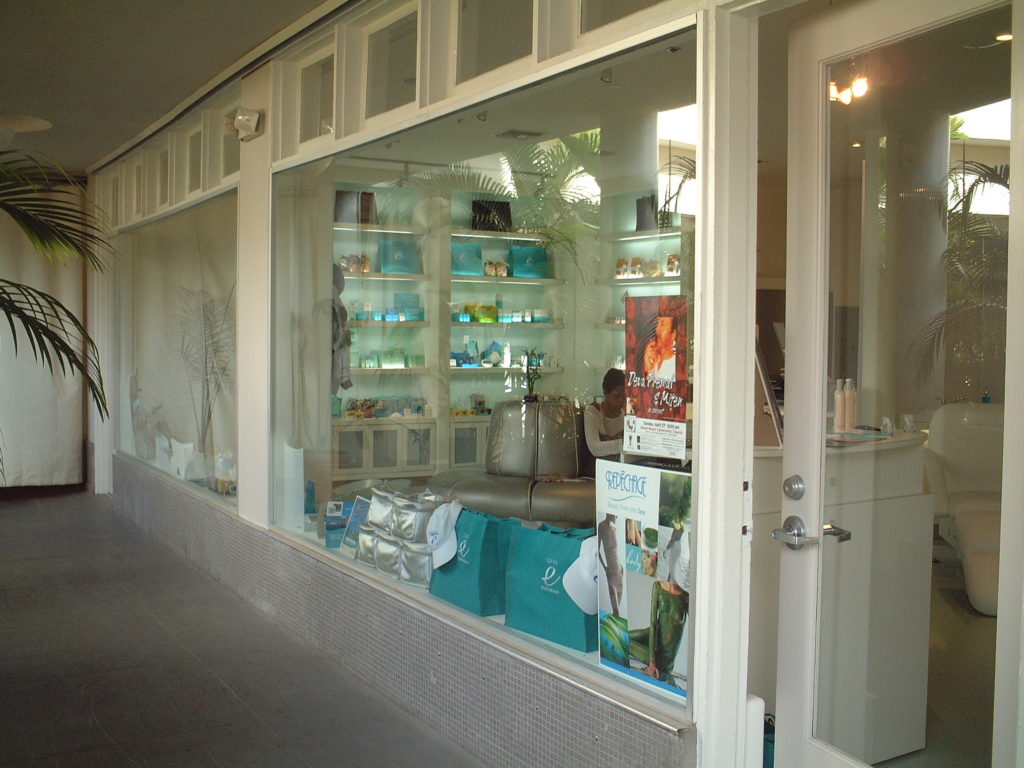 "After the brutal winters, I was ready for a warmer climate! It really all began after our dinner in NY, where, after drinking a few glasses of wine we came up with the brilliant idea of doing facials on beach chairs. We (thankfully) did not to go that route, but that conversation did help create the open concept spa. For South Beach, the fun and casual atmosphere of this spa was perfect. I am asked all the time when I will open a location in New York or LA? Clients truly love the open concept."
Can you explain more about the open concept and your "Ménage à Spa" concept?
"Most of our treatments are performed out in the open, which is a different concept from the traditional spa. This is very appealing to groups, and makes our spa great for bachelorette parties, birthday parties and even baby showers! We are happy to host these events for clients and can bring in champagne and food from restaurants on Lincoln Road, or guests have the option of sitting in the courtyard where there is a beautiful fountain. The fact that the open concept allows people to see what other people are having creates the "I want what she's having" effect. They see people truly enjoy themselves and want it too, and this has helped our business tremendously.
In addition, we offer what's called the "menage a spa" concept. This allows clients to get multiple treatments at once – nail techs will perform a manicure and pedicure, while the esthetician takes care of a client's skin care needs. This concept is relaxing and great for people who don't have time to spend all day at the spa."
What has made your spa so successful?
"Besides having a spa that is fun, to be successful our staff and atmosphere needs to scream high quality. Our staff is constantly "on a stage" and getting critiqued by their performance, as everything they are doing is out in the open.  There is no mystery like there can be in traditional spa settings when things are happening in a dark room behind closed doors. For this same reason, having a business that is always pristine and inviting, instantly evoking a luxurious, and clean environment is essential. This is something we take pride in."
How has Repêchage helped in that success?
"You, Lydia, have been a tremendous support since I decided to leave Vail, Colorado, where I was running a successful spa with over 65 employees, and take a leap of faith in South Beach.  With the support of Repêchage in terms of providing education and hands-on training so that my employees exude high quality, as well as marketing tools, I will now be celebrating my 15th anniversary in November."
What is Spa e's specialty?
"Facials are our specialty and what we are known for. I hear all the time from clients that they've never experienced a better facial anywhere else! People travel from DC and New York, just to experience our facials, including our most popular treatments – Repêchage Hydra 4 Red-Out® Facial, Repêchage Biolight™ Miracle Facial and Repêchage Vita Cura® 5 Phase Firming Facial. People love to experience these treatments, and a very popular option is to combine these facials with our Opti-Firm® Eye Contour Treatment.
What really makes our facials so different from other spas is the quality of the product, and how our estheticians perform the treatments. Our estheticians are so well educated and trained, that they understand the products and treatments fully, how they work, and are able to thoroughly analyze the skin and make a proper treatment recommendation so that clients will see a difference. We are keen on education, training, and creating staff that truly understands the skin, and this keeps clients coming back."
Is there anything special that you are offering to clients now or in the coming months?
"In September we are offering bring a friend, and the friend is free! In November will we start our 15th Anniversary promotions which include $15 mini services and 15% off any service when you wish us a happy birthday on Facebook or Twitter!"
In a highly tourist area like South Beach, how do you keep clients coming back?
"Thanks to our high quality service, we have developed a positive reputation in our area. We get exposure by developing relationships with other businesses in the area, including concierges at hotels and local restaurants—people visitors can trust when asking for a recommendation to a local spa.  We serve many tourists who are always eager to come back as a result of their memorable experience at Spa e."
Have you had any challenges along the way as a business owner and if so how did you overcome them?
"Being in a tourist destination, rent expenses and financial challenges can arise. What helps me and my staff overcome these challenges is that we all love what we do. If you truly love what you do, and remind yourself why you are doing what you do, this is what's going to help keep you motivated, your staff motivated, and push everyone on board to overcome challenges."
What makes you excited about coming to work each day?
"I truly love my staff – we all have a passion for what we do. Everyone is fun and has positive vibes. I really do love the clientele. Being in South Beach, everyone that comes in is from a different part of the world. Every day I find myself in conversations with people discussing where they are from, finding out if I have been there, and I even serve as a tour guide giving them suggestions of fun things to do and where to go in South Beach! It's really rewarding to meet these people and engage in conversation, and of course, leave them truly happy and satisfied with their experience at the spa."