Celebrating Seaweed!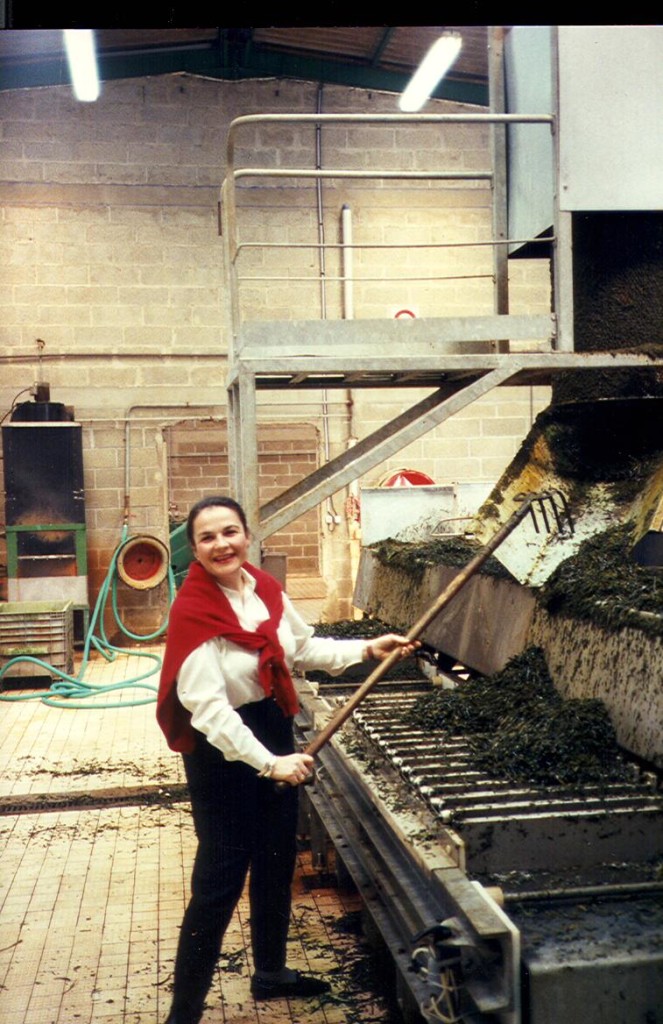 This July we will celebrate 33 years of the birth of Repêchage. When I look back on this wonderful journey through the years I would like to share with you why I have selected seaweed as the core ingredient for all of my beauty products and how you can show your clients the fabulous benefits of this sea plant in their skincare!
In my early days as an esthetician, and still to this day, I've always searched for the best way to show true results and improvement through proper skincare. Years ago while I was on vacation in Israel with David was when I first experienced the power of seaweed. During the trip I was eating so many delicious salads and I was amazed by how delectable all of the vegetables I was sampling were! I was astonished at how fresh and fabulous these vegetables from the desert were, so I needed to find out how this could be and I found the answer. The farms in Israel were being irrigated with seaweed because of its moisture binding properties. So I thought to myself, if seaweed could do this to soil in a dry and arid climate what could it do for skin?! From there I researched the history and benefits of seaweed and thalassotherapy and found that utilizing these benefits in the Repêchage treatments and products could provide the most fantastic skincare experience possible.
Seaweed is truly amazing! It suffers no deficiencies and is rich in the 12 vitamins and minerals, 18 amino acids and 42 trace elements that the body needs to maintain proper balance and function. Plus there are seaweeds for every ailment – seaweeds are hydrating, healing, detoxifying, restorative, anti-aging and can even help prevent and treat acne. Seaweed can also aid in cell proliferation due to its high level of antioxidants and is very nutritious, being one of the best sources of protein. With this knowledge I knew that seaweed could impact so many people, no matter what their skincare concerns where. We should all eat, bathe in, and apply seaweed daily!
Hand selecting numerous seaweed specifics has allowed me to provide specific benefits based on skin type and your clients can receive all of these benefits through different seaweeds. By educating your clients on the different types of seaweed they will fully understand what is helping their skin look so phenomenal!
The core and large part of the birth of Repêchage, C-Serum Seaweed Filtrate, is still our #1 best seller and the first layer of the famous Four Layer Facial. This fantastic product utilizes Laminaria Digitata, which is a brown seaweed found in the upper middle section of the ocean. It provides hydrating and nourishing properties and helps lock moisture into the skin. It is also rich in vitamins, minerals and amino acids and gives anti-oxidant benefits. Now today, we have grown to use over nine different types of seaweeds in our products to provide the most amazing skincare results!
Celebrate seaweed and the anniversary of Repêchage and bring beauty to your clients through the power of seaweed!
Vitamins, Minerals, Amino Acids and Trace Elements in Seaweed & Their Functions
Minerals: act on the cell's vitality with their ionic potential. This prevents the cell from shrinking by providing moisture balance.
Amino Acids: act by nourishing and regenerating the fibroblast cell, which stimulates the production of collagen and elastin.
Vitamins: are essential for overcoming deficiencies, which can result in broken capillaries, loss of firmness, skin lesions, and dry, scaly skin.
Trace elements: become catalysts that increase the speed of biological reactions and allow for maximum skin penetration.
 12 vitamins and minerals: Beta-carotene, Biotin, Folic acid, Vitamin B-1, B12, B-2, B-3, B-5, B6, C, E, K-1
18 amino acids: Alanine, Arginine, Aspartic acid, Cystine, Glutamic acid, Glycine, Histidine, Isoleucine, Leucine, Lysine, Methionine, Phenylalanine, Proline, Serine, Threonine, Tryptophan, Tyrosine, Valine
42 trace elements: Iodine, Iron, Magnesium, Aluminum, Boron, Carbon, Cadmium, Cobalt, Titanium, Copper, Zink, Bromium, Fluorine, Bismuth, Tin, Beryllium, Silicon, Sulfur, Thalliuml, Tungsten, Yttrium, Nickel, Strontium, Manganese, Molybdenum, Barium, Mercury, Potassium, Lanthanum, Lithium, Silver, Gold, Chromium, Niobium, Phosphorus, Selenium, Sodium, Antimony, Tellurium, Thorium, Vanadium, Zirconium