"C" Just Got a Little Bigger…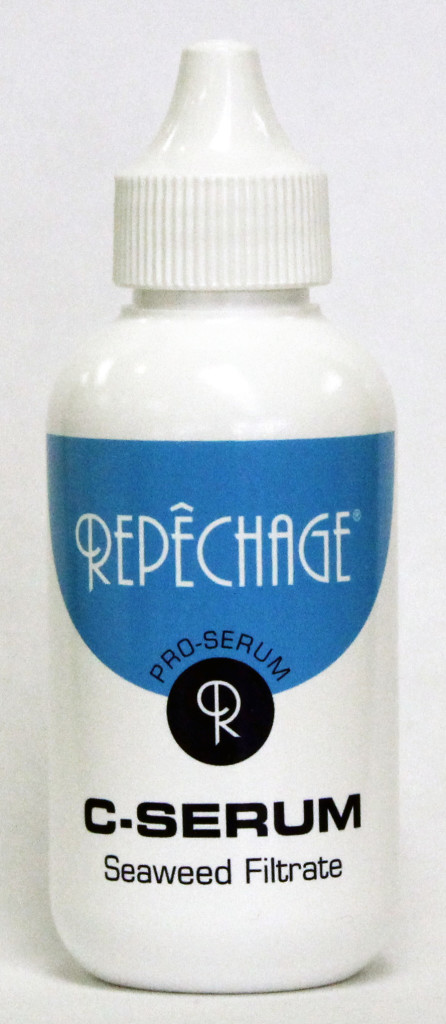 August, 2014 – Step #1 in the iconic Repêchage Four Layer Layer Facial, Repêchage C-Serum Seaweed Filtrate is a staple for many Repêchage devotees. This is why we've decided to give professionals an opportunity to give all facials a boost, and now offer it in a new 2 oz. size exclusively for the pros!
The 2 oz. size in an easy-squeeze bottle will be the perfect complement to all treatment rooms. Upgrade any facial treatment with this super serum and apply it with ease over the face, neck and décolleté. Clients will love a massage with this classic serum, which has maintained its status as a Repêchage fan-favorite. C-Serum, short for cytoserum, is a highly concentrated Laminaria Digitata Seaweed extract rich in 12 vitamins, 18 amino acids, and 42 trace elements and minerals. The powers of seaweed help to prevent dehydration, fine lines and to return moisture to restore overall skin vitality.
Give your client's skin a taste of what seaweed has to offer with the Repêchage C-Serum Seaweed Filtrate (2 fl. oz.)
To order visit www.repechage.com or call 1-800-248-SKIN (7546)
For a high resolution image please contact Josie@repechage.com