April Showers – Getting the Benefits of a Bath in the Shower
Europeans are all about the therapeutic powers of baths. I have traveled all over Europe and even in low quality European hotels, there is always a beautiful bathtub. For centuries, people have turned to relaxing in waters, especially sea water (thalassotherapy), for its rejuvenating and healing properties. In the US however, showers dominate. Now-a-days, it seems like the "New York Minute" way of life has far outgrown the tri-state area. For many Americans, baths seem to be a luxury rather than the norm.
So how, in this fast-paced American culture, do you get the benefits of a thalasso bath in the shower? When I am on the go, I make very minute of my shower count.
(Photo Credit: www.daisywhitney.com)
I like to take a nice, hot shower and then finish with a cool rinse. The temperature of your water can have different effects on your body. 77°-95° Fahrenheit helps to stimulate the skin and finishing with a cool rinse, will help to improve your circulatory system.  Paying attention to the details will help you gain the most benefits from your shower.
I start my shower with an invigorating massage with a body exfoliator. If I am showering in the morning, I like to use a mint body scrub to help energize and revive my senses and get me motivated for the day. If I am showering at night, I like to use a mango body scrub. Mango is a natural aphrodisiac so it is perfect before a date night with your significant other! It amazing the effect that scents can have on your mood, so keep that in mind when you are choosing an aroma.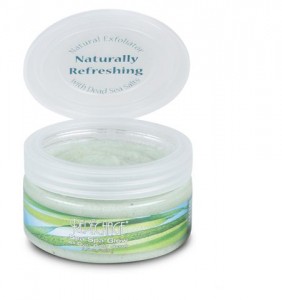 Follow-up with a seaweed body wash. Just because you aren't taking a bath doesn't mean you can't get the benefits of the sea! Seaweed provides a wealth of benefits to the skin and you will emerge from the shower feeling clean, smooth and hydrated. Stay away from harsh sulfates and soaps which can leave your skin feeling dry and taught.
While I am letting the conditioner soak into my hair, I like to take this time to mediate with a positive mantra. I close my eyes and repeat in my head all of the things I am thankful for, my family, my friends, anything that comes to mind at that time. Whether you are showering in the morning or at night, this is the perfect way to collect your thoughts and calm the mind. Mediation has a wealth of benefits, and I recommend it on a daily basis.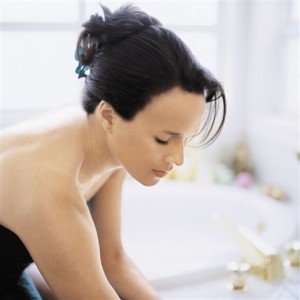 Once you are out of the shower, follow up with a full body massage with a seaweed body cream to help your skin further reap the benefits of thalassotherapy. The cream will veil the body in moisture, leaving you touchably smooth throughout the day.
And voila! You are able to turn your shower into a bathing experience.
Do you take baths? Or do you shower? Tell us in the comments below!