Facebook LIVE: Boost Your Business for the Holidays and 2017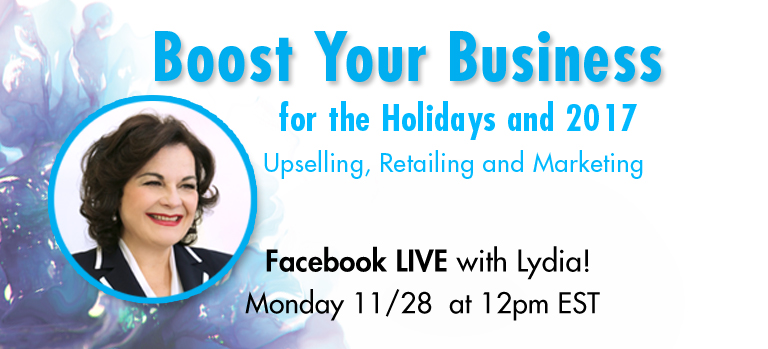 Hello darlings,
Holiday season is officially here! Have you begun to plan what your spa business will be doing for the holidays and into 2017?
To help get you thinking I will be hosting a Facebook LIVE session on the Repêchage Facebook page on Monday, 11/28 at 12PM EST – "Boost Your Business for the Holidays and 2017: Upselling, Retailing and Marketing."
Join me for this session where I will be discussing the following:
Upselling – What services can you offer to compliment other spa services and what verbiage do you use to upsell?
Retailing – How can you encourage your staff to get their retail sales up? How do they approach a retail sale with each client?
Marketing – Local marketing, digital marketing, social media marketing – what can your business do to spread the word about your spa during the holidays to help increase business?
2017 and beyond – After the holiday rush is over, what can you do to continue sales and capitalize on those coming in to redeem their gift cards?
And, as always, I will be happy to answer any questions you have about your spa business, skin care routine, or treatments and products to highlight during this time of year.
Visit here and click "GOING" to get a reminder when we will be live so you don't miss it!
Cheers,
Lydia