Why To Attend Beauty Industry Trade Shows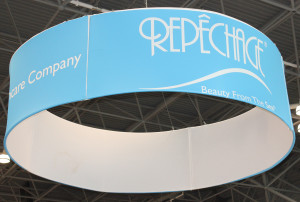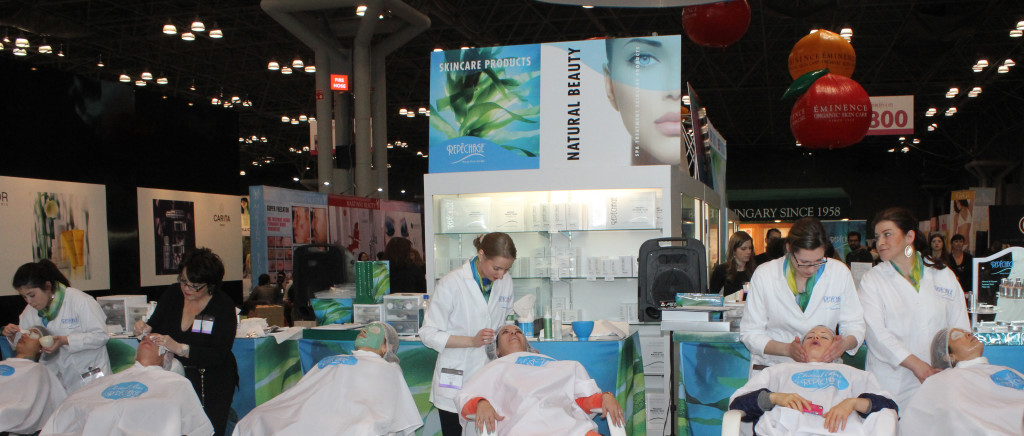 This past week, the Repêchage team and I had the opportunity to attend this year's IECSC New York Tradeshow. With non-stop action for all three days, it reminded me why it is so important for all beauty professionals to take advantage of trade show opportunities and take part in these industry events.
The only way to truly grow as a professional is to learn more about your profession – which is what tradeshows will allow you to do. Whether it be exchanging ideas and information with others, taking part in educational classes, or learning about the newest products and technology within your industry, all will contribute to your growth.
Especially if you are an esthetician who finds yourself working in a one-room facility, the reality of this situation is that your interaction time with other skincare professionals is minimal. Attending a trade show allows you to speak with others, learn about their history in the industry, their successes, failures, and stories, as well as possible tips and tricks on how you can make your business better. Similarly, spa or salon business owners –  tradeshows present networking opportunities, and educational opportunities specifically for you. For example, at IECSC New York, on behalf of CIDESCO, I held a business class "Create and Market the Ultimate Spa Experience." My class was specific to spa business owners, or those looking to open their own spa, and focused on everything you need to know to establish a successful business plan and increase revenue. I covered various topics on how to build the right image, target lucrative markets, craft appealing service menus and build a winning team at your business. General business marketing information can be easily accessible, but only at trade shows, will you find classes directly relevant to your kind of business.
There truly is no supplement for getting face time with professionals in your industry. Just walking the trade show floor and interacting with others will allow you to see what what's new to your industry, what the current trends of the industry are, and what's happening in your industry. Meeting new faces will not only help you learn, but as an added bonus, can really be uplifting in helping you in restoring your passion for this industry!
Please visit our team at our next trade show – Face and Body Midwest, where I will be teaching a special class "Beyond Anti-Aging: Professional Solutions to Age Spots, Sun Damage and Hyperpigmentation" as well as at America's Beauty Show where I will be teaching a business class – "You've Been Upgraded."
Our next stops: Cosmoprof Bologna, LNE Poland Show in Krakow,  International Congress of Esthetics & Spa in Miami, FL, Premiere Beauty in Orlando, FL, and IECSC Las Vegas
I hope to see you all there!
Xoxo,
Lydia