June Brides! A Special Guide to Getting Ready for your Upcoming Wedding >>Tips from Lydia Sarfati!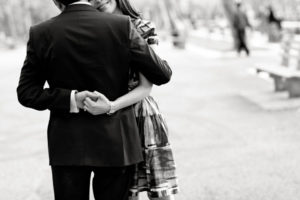 All brides want to look their absolute best on the big day. Unfortunately, the methods by which we go about achieving perfection are sometimes shortsighted, quick fixes which can cause long term damage to the body and skin- chemical peels and tanning beds to name a couple. You can be glowing and gorgeous in time for your June wedding without harming your skin! By living a healthy lifestyle and nourishing your skin properly, you may find a whole new you shining through. Follow these tips I have come up with for my daughter and bride-to-be this June, Shiri Sarfati.
For Shiri and for all brides, I recommend a de-stressing, detoxifying lifestyle. The main lifestyle changes that you will need to make will be following a high protein, low-carbohydrate diet. Eliminate processed sugars and foods, drink decaf coffee, avoid diet sodas, and drink plenty of water. Also, soak in a Repêchage Seaweed Bath every night and give yourself the time to relax while the powerful vitamins and minerals in the seaweed restore your skin.
Be sure to protect your skin from the elements. After all, the skin is our protective barrier. We need to treat it accordingly by cleansing properly and keeping skin hydrated by having a spray like Repêchage Algo Mist  on hand at all times to spritz as skin feels like it is drying out. A lightweight moisturizer like Codium Tomentosum Seaweed-rich Hydra Dew Moisturizing Day Cream to nourish and hydrate skin and leave skin appearing translucent and supple.
I have seen many bridezillas; I think in the long term for any bride to avoid becoming a bridezilla, you really need to have things planned. If you plan it, you become less chaotic. Know what you want. What creates chaos in your mind is when you're not sure of what you want. So think about it, decide it, plan it, write it out and you will feel a lot less stressed.