Turn Your Spa Into a "Man Cave" This Father's Day!
In the beauty industry, most of us do big promotions for Mother's Day, and not that they don't deserve it, but Dad could use a day at the spa too! Between his job and the yard work, Dad could probably use a mani-pedi and then some!
Unfortunately, salons and spas are not always macho-man-friendly. So how do you turn your ultra-chic salon or spa into a "man cave"? Easy!
The Way To a Man's Heart Is Through His Stomach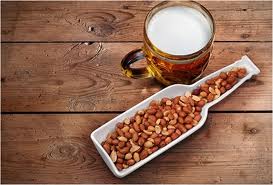 Normally, I suggest healthy, clean foods in the spa. But this is his day! If you want to make men feel comfortable at your spa, you need to feed them. I'm not saying bring out the deep fryers, but opt for more simple foods like pigs in a blanket, Swedish meatballs and maybe a cool desert like ice cream sandwiches! And of course, don't forget the drinks! When family members book the appointments, be sure you ask what kind of beer or scotch their father drinks and stock up!
Quick & Easy
When it comes to men, they want no fuss skin care. Have a menu ready with express services for them to pick from. Men usually start aging around the delicate eye area first, so provide a quick anti-aging eye treatment. Men tend to have oilier skin so have a deep pore cleansing treatment on hand. He will love all love how clean and refreshed he feels afterwards!
Don't forget to send them home with retail items! Men are great to retail to as they take expert advice well: men spent $2.56 Billion on grooming products in 2012 (Mintel 2012). So be sure you give them your expert advice! As far as at-home care goes, suggest a gentle foaming cleanser that won't get caught in facial hair and an easy to use hydrating facial spray.
Take A Weight Off His Shoulders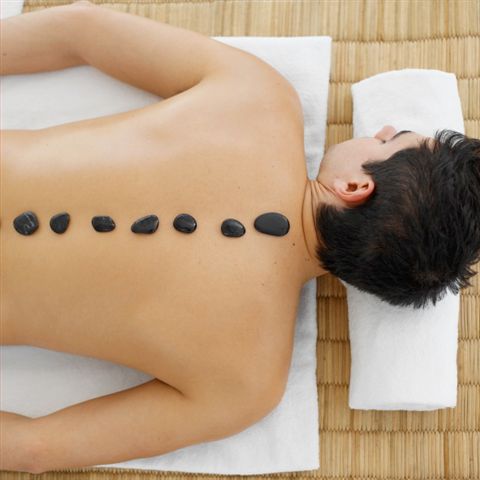 Mowing and racking can take a toll on anyone's body. Be sure to provide special Father's Day massage packages to help work out any stress and tension he might be carrying around. When it comes to massage oils, keep the scents androgynous like Rosemary and Coriander. If he leaves smelling like a "girl" you can be sure he will never come back. For an extra special touch, incorporate hot and cold stones into your massage. You've got him in the spa now show him what you can do! Hot stones help to soothe sore muscles and increase circulation and cold stones help relieve pain and inflammation. Use them together and he will feel completely pampered and relaxed from head-to-toe.
Put On The Game
When is your Dad happiest? In his favorite chair, with a cold beer, and the game on. You have the beer, you have an incredible, heated, massaging pedicure chair, the only thing your spa is missing is the game! Once you get the Dads into your salon or spa, ask them what athletic game they would like you to put on your TVs. Not only will this make them happy and make them feel at home, but you're more likely to get them to stay longer! They longer they stay, the more services you can provide for them!
Do you do any Father's Day promotions in your spa? Tell me in the comments below!