The Iconic Repêchage Four Layer Facial® Instructional DVD!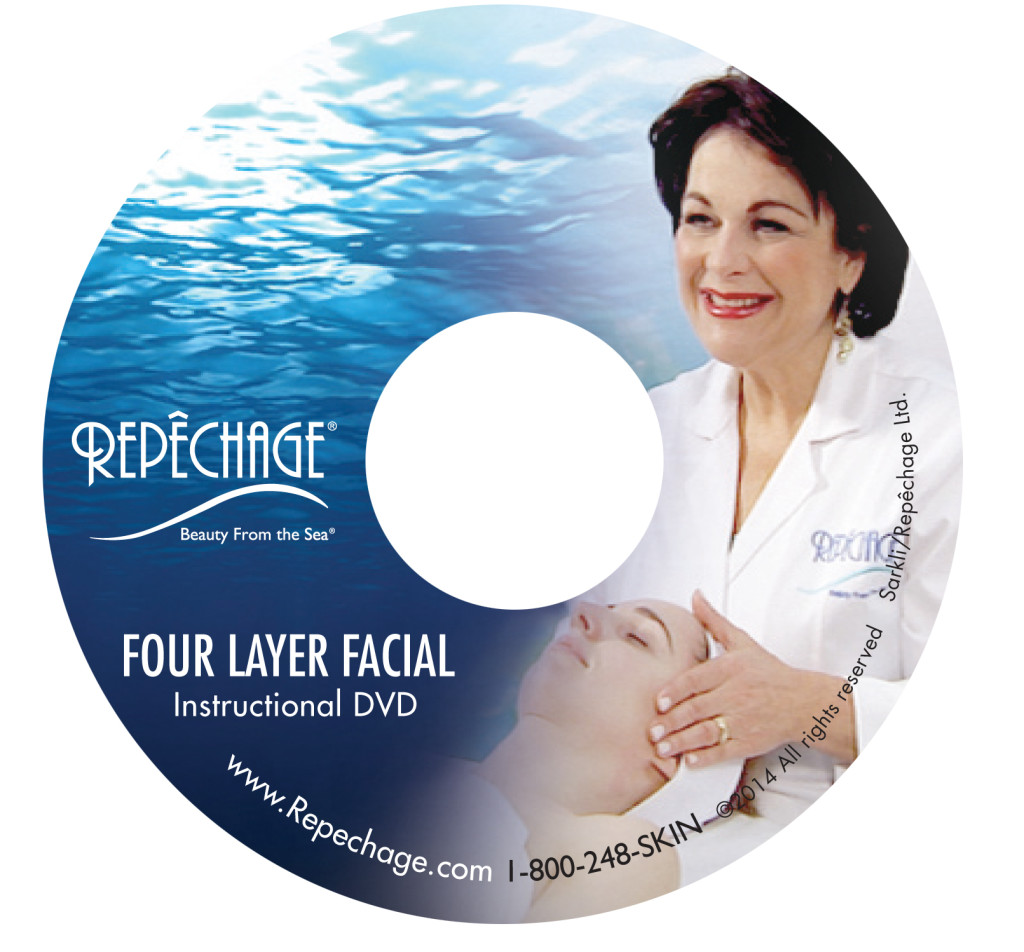 July, 2014 – Your favorite Repêchage Facial now has a new and improved instructional DVD!
The Repêchage Four Layer Facial® DVD includes step by step instructions on how to administer this iconic treatment demonstrated by none other than Four Layer Facial® creator Lydia Sarfati.  This new DVD provides tips on how to provide clients with the best facial experience featuring layer upon layer of pure, fresh European seaweed to rejuvenate, tone and help firm the skin dramatically.
With BONUS chapters including:
Why Seaweed, an in-depth look at the many benefits of Repêchage seaweeds.
Exfoliation & Deep Cleansing, demonstrations of the Repêchage granular, chemical and deep-pore cleansing solutions.
The Lydia Sarfati Massage Technique & Anatomy, including bones & muscles of the face and step by step instructions for a complete facial massage.
Retail Collection, complete product knowledge on the Repêchage Cell Renewal Collection.
To order visit www.repechage.com or call 1-800-248-SKIN
For a high resolution image, please contact josie@repechage.com