Be Sweet to Clients with These Mini Facial Treats!
We're officially into the fall season which means Halloween and the holidays are right around the corner. How can you get into the holiday spirit and get new and established clients walking in your doors? Offer them something sweet – for their face! Below I share a list of my favorite "mini" facial treats that you can highlight this season.  From chocolate, vanilla/pumpkin or berry facials, to our traditional seaweed facial or glycolic peel, 30 minutes or less treatments are great for those who get busy during the holiday months and don't have time to spend a full day at the spa.  These types of treatment are what you should be highlighting on your spa menu!
Facial Bar "Mini" Treats
Repêchage Chocofina FUSION Facial (30 minutes)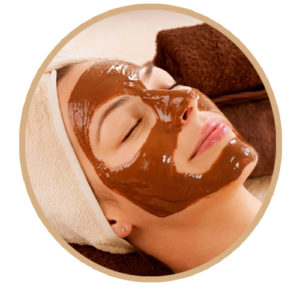 Give your clients their fix of chocolate, minus the calories, with this mask made of cocoa powder. This treatment is great for dry skin, helping to restore moisture, and helping make skin feel deliciously soft and smooth.
Repêchage Vanillafina FUSION Facial (30 minutes)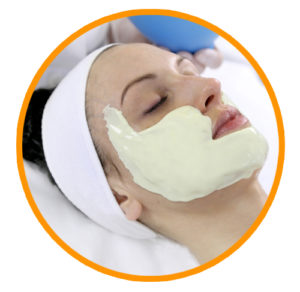 Infused with organic vanilla and PUMPKIN! This mask has plenty of Vitamin A, B6 and pantothenic acid and is great for all skin types, helping to improve skin texture and elasticity and reduce the appearance of age spots for a healthy, youthful looking complexion.
Repêchage Berryfina FUSION Facial (30 minutes)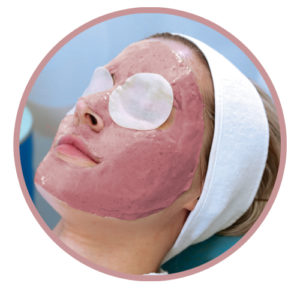 Made with a combination of blueberry, beet root powder and strawberry, and ingredients that contain Vitamins A and C, this treatment will be loved by clients with combination to oily skin. This mask helps tighten pores, and gently exfoliates to help brighten the appearance of the skin.
Repêchage Matchafina FUSION Facial (30 minutes)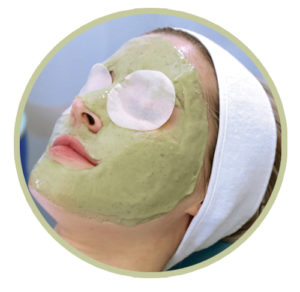 Matcha is the purest form of green tea, rich in chlorophyll and amino acids to help soothe and calm skin. Great for sensitive skin, this mask is soothing and calming, helps to reduce the appearance of redness.
Repêchage Seaweed Facial On the Go (30 minutes)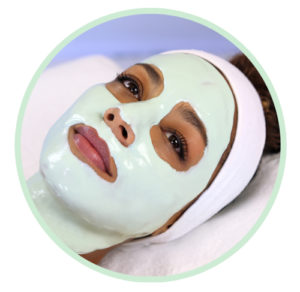 The "Seaweed Facial on the Go" is the express ticket to clean and healthy skin. This cooling and soothing treatment helps hydrate while improving the appearance of skin tone and clarity. Perfect as a standalone treatment or in conjunction with exfoliating treatments. This facial can benefit skin that has been exposed to the elements.
Repêchage Express Glyco-Sea Glycolic Peel (15 minutes)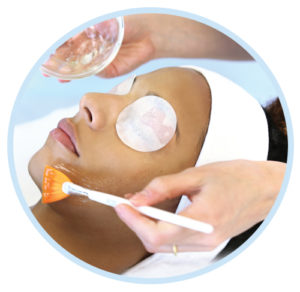 The Repêchage Express Glyco-Sea Glycolic Peel is your client's answer to smoother and more luminous skin. This quick 15 minute treatment can help to reduce the appearance of uneven skin tone and help to make skin glow!
Repêchage Opti-Firm® Eye Contour Treatment (30 minutes)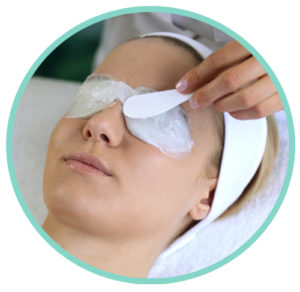 This treatment for the eyes helps to reduce the appearance of wrinkles, puffiness and dark circles.
Repêchage Deep Pore Cleansing Mask (15 minutes)
Mineral-rich sea mud reduces oily shine without drying out the skin. Pore perfecting.
Repêchage Lamina Lift™ Mask (5-20 minutes)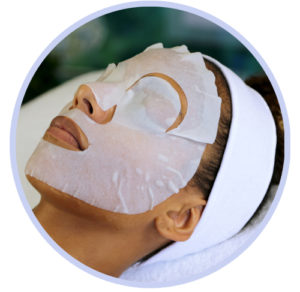 The Repêchage Lamina Lift™ Mask uses a blend of EcoCert Seaweeds. This mask provides instant soothing, cooling and moisturizing effects and is a beautiful accompaniment to more clinical services such as post-chemical peels, microdermabrasion, laser, and waxing.
Repêchage Electro Lift Facial (30 minutes)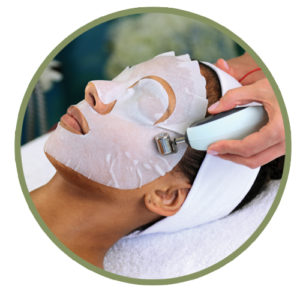 This 30 minute treatment utilizes galvanic iontophoresis current and the Repêchage Lamina Lift™ Mask with Galvanic Gel to instantly hydrate and make skin appear more toned. Perfect to soothe and hydrate sun exposed skin. A blend of EcoCert Seaweeds, orange water, organic aloe vera and natural botanicals help to de-stress, de-puff and refresh skin for a more luminous complexion- fast.
If you want to know more about these treatments visit pro.repechage.com or call 1-800-248-7546!