Summer Skin Care: Myths & Tips | Facebook Live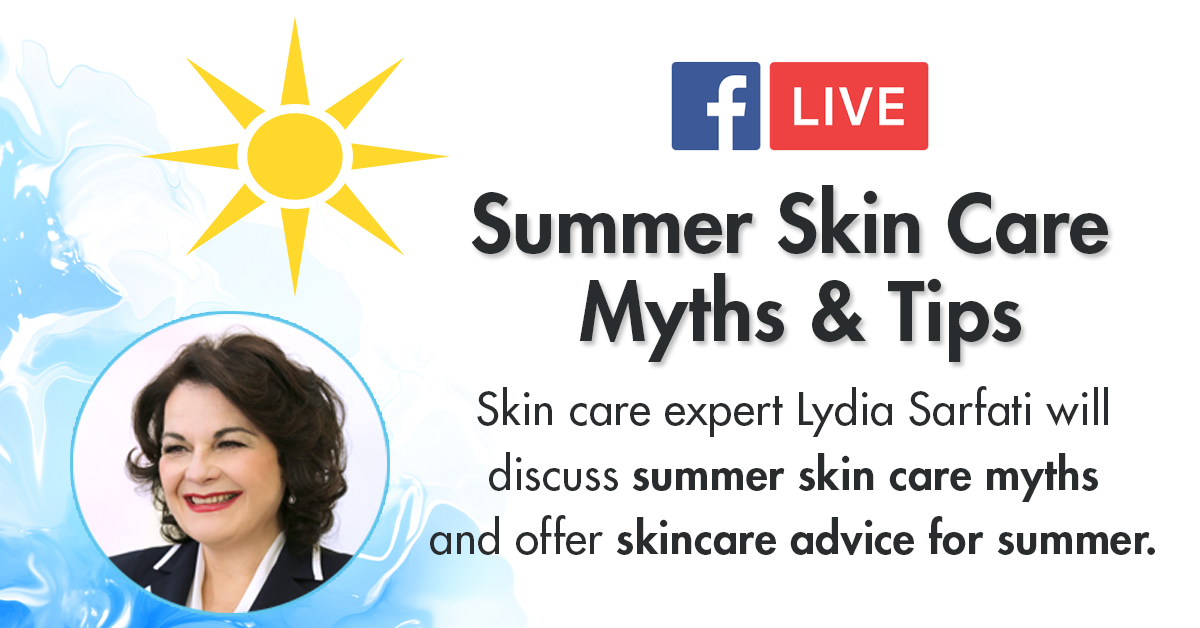 Summer is already here! Can you believe it? To help you get ready for summer, I'll be hosting a Facebook LIVE session on the Repêchage Facebook page on Thursday, July 6 @12pm EST!
Join me as I put those summer skin care myths to rest, and answer your most common summer skin care questions including:
Will getting a facial or using a face mask at-home fade my tan?
Will the sun help with my breakouts?
Is just applying sunscreen good enough to protect my skin?
What does SPF mean and what's the difference between SPF, 15, 30 etc.?!
Should I be doing anything to my skin after going in the pool or the ocean?
Am I really damaging my skin if I only burn once in a while?
Can drinking alcohol create dark spots?
Can I get a peel during the summer?
After I wax can I go in the sun?
And, as always, I will be happy to answer any questions related to spa business, skin care routines, or treatments and products to highlight during this time of year.
Click "GOING" to get a reminder when we are live so you don't miss it!
Sincerely,
Lydia