Success Story: Winn Claybaugh, Founder and Co-owner of Paul Mitchell's School Division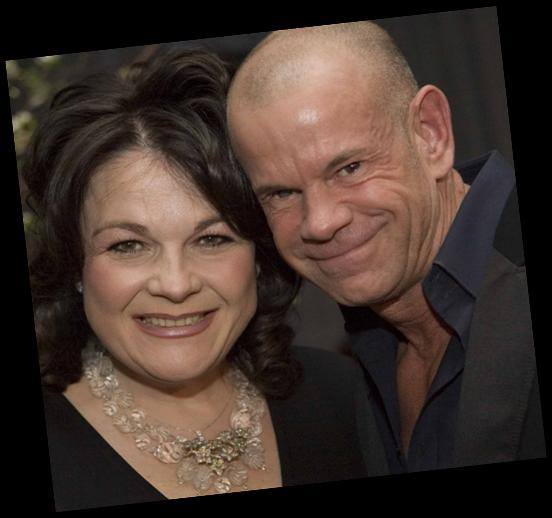 Winn Claybaugh is the author of Be Nice (Or Else!), "one of the best motivational speakers in the country," according to CNN's Larry King, and one of my dear friends. Winn has been a business owner for over 29 years, and is the founder and co-owner of hair care giant Paul Mitchell's school division. He has traveled extensively around the country, working as an educator and consultant with audiences ranging from housewives and college students to CEOs and his next speaking-stop will be at the 2014 Repêchage Congress in NYC! He has been the National Motivational Expert for Paul Mitchell and has helped thousands of businesses build their brands and create successful working cultures. Read on to find out how this international superstar reached success in more ways than one.
1. Tell us 3 things about yourself that no one knows!
(1) I've never been a hairdresser or an esthetician.
(2) I'm the youngest recipient of the NAHA Hall of Leaders award.
(3) I was a rock star. (Really!)I had the number-one hit song in South America in April 1981.
2. How did you get first get started in the beauty industry?
I had money from my hit song, and I wanted to invest it in some type of career. I had friends who were hairdressers and they talked me into opening a little three-chair salon about the size of your closet. It was in the basement of a horrible building and our rent was $215 a month.
3. What do you love about co-owning Paul Mitchell Schools and providing education for future beauty industry professionals?
That I can finally share all the struggles and victories of my personal life with my future professionals to help them understand that they're not alone andif I could do it, they can absolutely do it, too.
4. How did you come to be the National Motivational Expert for Paul Mitchell?
I made up my title, I made up my salary, and I told John Paul Mitchell Systems. They believed me, and the title stuck! By the way, when I interviewed a friend who owns successful salons in the Minneapolis–St. Paul area, he told me that his salons for the last ten years in a row had been voted the best salons in the Twin Cities. When I asked him who voted, he said, "I did." Meaning sometimes we have to become our own best PR agents. I also sometimes "tell the truth in advance." For example, long before my book was published, I told people I would have a best-selling book.
5. What do you think is different about your speaking style and why do you stand out?
First, I love to use a lot of humor in my presentations. And I absolutely come from a place of real-life experience, which also means my message carries a lot of passion and emotion. Bottom line: I'm not quoting doctrine or principles; I'm a storyteller. I tell my own story and it just so happens that our own personal stories can be life lessons for other people.
6. In the industry, a lot of times stylists and estheticians are called upon to lead education opportunities. What would be your advice for them on how they can capture and engage their audience?
Be a storyteller. Whether you're teaching a skin care technique or how to read a balance statement, always include your personal stories and experiences. Tell those stories of how you fell down, stood back up, applied the principle or technique, and eventually it worked for you. People relate to storytellers.
Also, avoid talking about stuff that you have no business sharing. I turn down many speaking engagements simply because I'm not an expert on the topic they want me to address, or I'm not passionate about the topic. Let someone else take those gigs, and you accept the ones that are near and dear to your heart. If you're asked to teach a certain makeup or skin care technique that's not your expertise, pretending it is will absolutely not serve you or your audience.
7. What do you hope for those who listen to Be Nice (Or Else!)to have gained after hearing you speak?
That they will immediately want to take action and make changes in how they treat themselves, how they treat their loved ones, how they take care of their salon or spa guests, and how they relate to the planet as a whole.
8. Give readers three reasons why they can't miss "Be Nice (Or Else!)" at this year's Congress.
(1) I'm a nice guy.
(2) I'm a really good dad to my two-year-old daughter.
(3) I promise to bring out every emotion during my presentation, from laughter to tears of joy. I will move them in ways that perhaps they haven't felt for a while, and that emotion will be the driving force for them to make positive changes in their personal and business lives.
9. What are you looking forward to most at this year's Repêchage 16th Annual International Congress?
First, to hug my wonderful friend and mentor, Lydia Sarfati. And second, to give back and serve the beautiful people who serve their guests on a daily basis.