Success Story: Kerry Goberdhan of KÓR Salon & Spa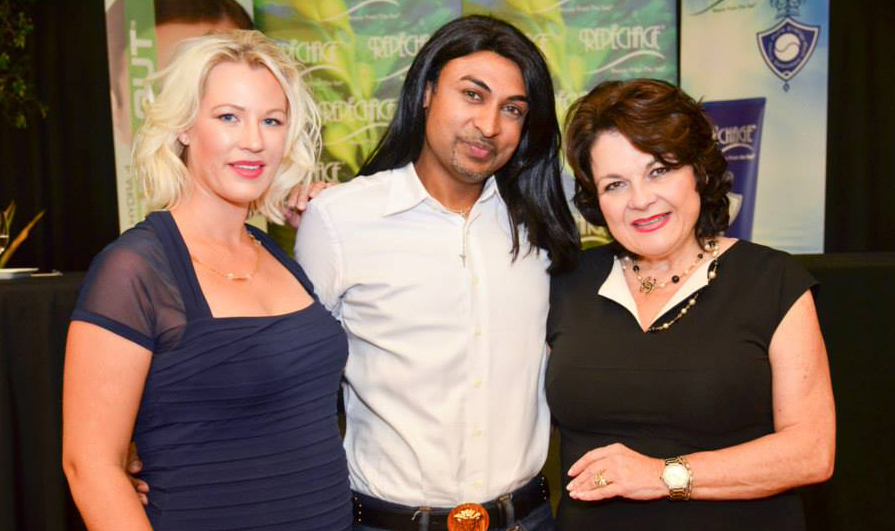 (From left to right: Lauren Streeter, Repechage Global Education Leader, Kerry Goberdhan, Owner of KÓR Salon & Spa, and myself)
Last week I visited Trinidad and Tobago for the official launch of Repêchage Hydra 4® Red-Out™ Facial and products. During my time there, I had a chance to visit KÓR Salon & Spa. Owner Kerry Goberdhan, known as "Hair Guru Kerry" by those who follow his articles featured in professional magazines, runs one of the top-performing salons in Trinidad. Kerry & KÓR have been partners with Repêchage for several years, but I was amazed to see how invested his business is in representing Repêchage in his salon atmosphere and spa services. I sat down with Kerry to hear his secrets and learn how has been able to continuously grow his spa business!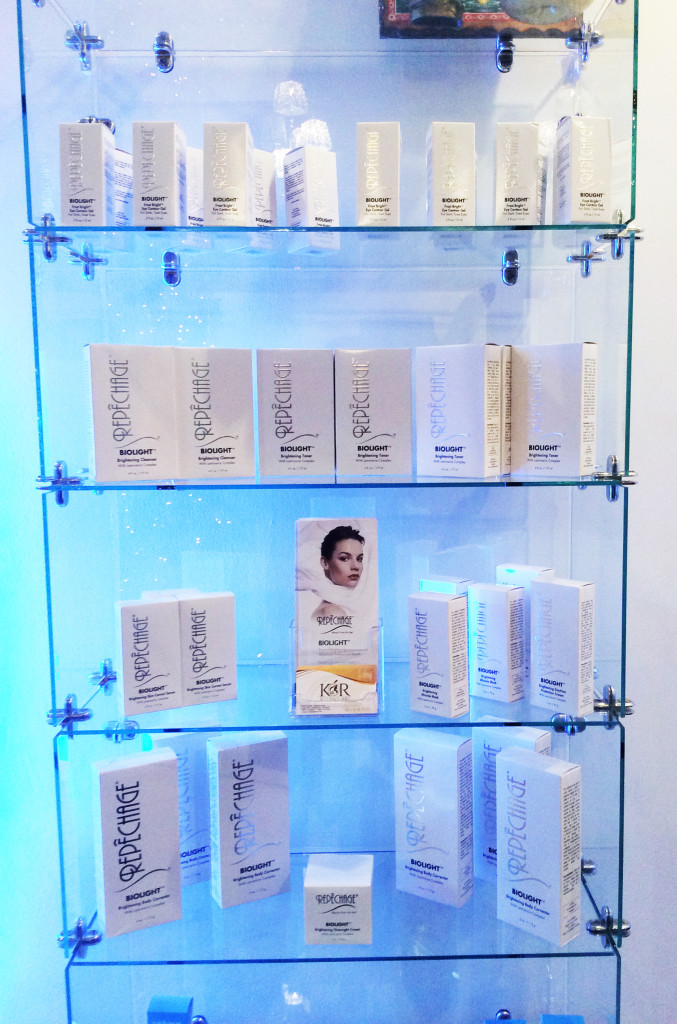 (Repechage Biolight and Vita Cura Body Collection on display at KÓR Salon & Spa)
LS: How did you get started in the beauty/salon industry?
Getting started in the beauty industry stemmed from having a natural desire and passion for hairstyling, beauty and artistry. My motto has always been an aptitude for artistry and creativity.
LS: You have an interesting name, what does KÓR stand for?
KÓR actually was a brainchild of Lydia herself. When I decided to rebrand from Salon Studio By Kerry, to incorporate the new spa and expanded salon, I went to Lydia. Her team thoughtfully selected KÓR. Kerry is Gaelic and the K represents this, OR represents Gold. Therefore KÓR would be Kerry Gold.
LS: What makes your salon unique in Trinidad? Do you have a signature treatment or style?
My Salon & Spa is a unique business as it is diverse and we cater to business clientele/ express services. Our signature express treatment is a combination of the Repêchage Seaweed Hair Mask and Lamina Lift™ Mask, however Vita Cura Anti-Aging has been predominantly our best selling and most requested treatment.
LS: How did you first get introduced to Repêchage?
Repêchage was introduced to me by Anthony P. Scott & Co. Ltd in Trinidad. After visiting Repêchage and meeting Lydia in Trinidad, this engaged my interest in the brand and my further development of esthetics became prominent.
LS: What made you decide to introduce Repêchage into your business?
Repêchage was introduced to my business to compliment my existing professional brands, and Repêchage was on par with my goals. I saw Repêchage as an opportunity to grow in the esthetic field and also the quality and reliability of the brand provided confidence to my business and clients.
LS: What has been your client feedback on Repêchage?
My clients have experienced outstanding results and have truly noticed the difference with use of the products and services. It is with this confidence that I have spoken to clients, media and beauticians locally and internationally about the brand and the integrity of its products.
LS: You're always in attendance at all of our events – including Power Lunch and our International Conference held each year in NYC. How do you benefit from attending these events and why you choose to travel from Trinidad each year?
Education is key and knowledge is empowerment, and Lydia is an inspiration. These are just some of the reasons that attracted me to your workshops/ seminars. These have broadened my horizons, and have enriched not only my career but also my life.
LS: What is your best beauty secret?
My best beauty secret is my veins are filled with Repêchage and my brain cells are now transformed into SEAWEED! P.S. C Serum and Algo Mist have been my go to regime.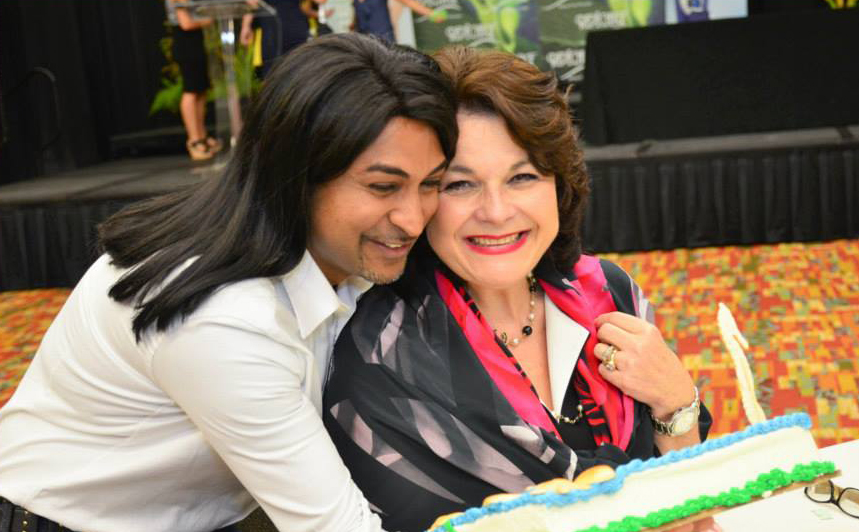 For more information on KÓR Salon & Spa, please visit: https://www.facebook.com/pages/SalonStudio-By-Kerry/236352346392761