Success Story: Jack Panico, Panico Salon & Spa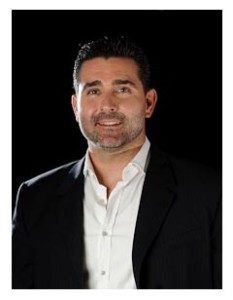 A 28-year veteran of the beauty industry, Jack Panico is not only a high-end beauty expert and top industry leader, but also President and CEO of four prestigious salons and spas located in Ridgewood, Oradell, and West Caldwell, New Jersey as well as South Beach, Florida. He travels the country as a trusted consultant for both elite manufacturers and private salon and spa owners. His experience and innovative approach make him so much more than simply a stylist turned salon owner. Always striving to take his business to the next level, he is a true pioneer in this ever-changing field. Through personal outreach, tireless effort, and a genuine passion for the craft, Panico has built personal relationships with the most exclusive brands in the business. Always striving to take his business to the next level in this ever-changing field, he understands that growth and success could not be achieved without the proper team and systems in place.
LS: How did you get your start in the beauty industry?
I was raised in the beauty industry and have over 28 years of experience in the field. My father was an international haircutting champion, as well as a salon owner, which really gave me an advantage to the inside of the industry.
LS: How has having multiple salons affected the brand and image of Panico?
Having multiple salons has been an incredible experience and has affected the brand and image of Panico by lending credibility to the business and speaking to the success of the company.
LS: What are some of the main reasons that you and your salons have seen so much success?
The success of the company has been contributed to implementing systems for our employees to follow to provide consistency and having one of the finest education programs in the country.
LS: You have a tiered system of stylists with different levels of expertise, has this been effective in training new stylists?
It's been very effective because it allows room for advancement within the company and provides continuing education and incentive to get to the next level.
LS: What made you decide skin care was the next step for your success?
After becoming an expert in the salon and hair care industries, skincare was the natural next step to get involved in since the two complement each other so well.
LS: Why did you choose to provide Repêchage skincare treatments and products, and how have your customers been responding?
I chose Repêchage because of their superior skincare products. I've known you (LS) for years and we share a like-minded business philosophy with our advanced, ongoing education systems.
LS: BE! Beauty Entertainment Magazine named Panico Salon & Spa #1 in New Jersey, how has this affected your business?
It's been really great for our clients to see how we've been recognized and it confirms and validates what we've been working so hard to accomplish day in and day out.
LS: You started your own non-profit organization, Fashion & Beauty Week, how is this incorporated into the salon?
Fashion & Beauty Week was started to elevate and showcase the beauty industry while also giving back to the community. The event not only incorporates my salons but other top salons in the area that are looking to make a difference in the beauty industry.
LS: What is one piece of advice you could offer to someone just entering the beauty industry?
My best advice for anyone looking to enter the beauty industry is to visit and interview with several different beauty institutions to find which one is the best fit and to see if they'll be able to grow into the industry. I also suggest finding a mentor with similar goals who can offer advice and insight into the industry.
LS: Where do you hope to see the Panico Salon & Spa's in the future?
I hope to see Panico Salon & Spa remain one of the finest salons and spas in the country and to be the total beauty experience for all of our clients' needs.
LS: What do you do when you aren't at the salon and spa?
I'm constantly looking for ways to build my business and brand in different aspects of the beauty industry. I also travel the nation as a beauty expert and consultant and sponsor numerous charitable events.
For more information about Panico Salon & Spa, go to www.panico.com