Spring into Shape – My Favorite Spring Salad Recipe!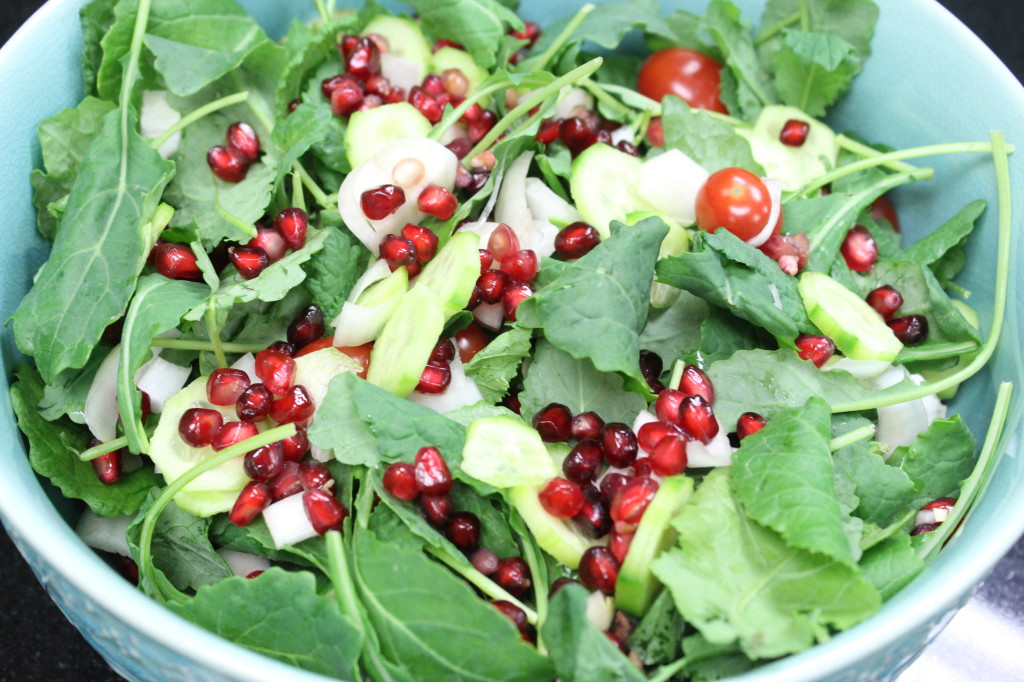 Spring is here and it's time to get on the right track when it comes to our eating habits! This week I want to share with you one of my favorite recipes for spring that I've been addicted to these past few weeks. Not only is this salad extremely healthy, but it's extremely easy to prepare!
MY FAVORITE SALAD FOR SPRING!
Ingredients:
A bunch of Kale
1 handful of Pomegranate Seeds
1 handful of Cherry Tomatoes
½ Cucumber – sliced
1 handful of Endives
And of course, what's a salad without a good salad dressing? My tip – do not buy bottled dressings! Not only can many of these dressings contain a lot of calories and a high fat/sugar content, but many of them contain artificial ingredients. Rather, opt for a fresh, homemade dressing.
FRESH SALAD DRESSING
Ingredients:
1 Lemon (squeeze the juice)
2 TBSP of Extra Virgin Olive Oil
1 Splash of Balsamic Vinegar
1 Dash of Sea Salt
1 Dash of Black Pepper
½ tsp of Tumeric
Bon appétit!