Spa e is the New Miami Spa Hot-Spot for Celebs!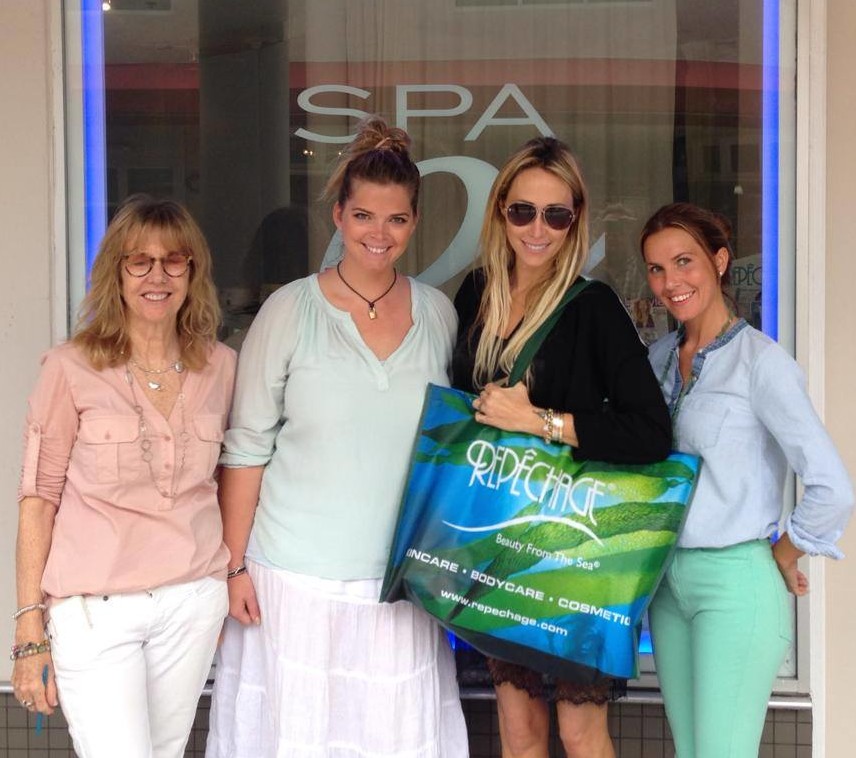 (From left to right: Brenda Le Grange, Owner of Spa e, Bernadette Oli, Senior Esthetician, Tish Cyrus, and Halley Hargonich, Spa Manager)

March 22, 2014  –  Miami, FL –  Spa e is the go-to destination for celebrities looking for the exceptional spa experience in Miami, FL!
Of the latest to visit Spa e is Tish Cyrus, mother and manager of pop sensation Miley Cyrus. Cyrus had the pleasure of visiting Spa e while in town for daughter Miley's world wide Bangerz Tour. Cyrus visited Spa e looking to receive a manicure treatment, but ended up indulging in the full spa experience and staying for nearly 3 hours!  After receiving the Repêchage Lamina Lift™ Mask Treatment and Repêchage Biolight Miracle Facial, Cyrus was left glowing both inside and out!
Spa e is located in the heart of South Beach, and represents top of the line skin care, carrying Repêchage professional products and treatments.
For more information on Spa e please visit www.spaemiami.com
For more information on Repêchage please visit www.Repechage.com or call 1-800-248-SKIN!
For high a resolution image, please contact josie@repechage.com