Skin Training – Give Yourself the Gift of Knowledge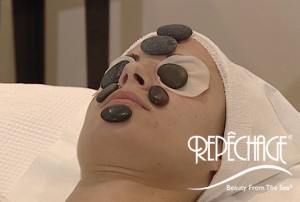 "Should I be providing micro-dermabrasion in my salon?" What can we do with new laser treatments?" "What are the benefits of Vitamin C and how can I harness that power for anti-aging treatments?" These are only some of the questions that I have been asked throughout my career about skin training. We, collectively as estheticians, need to depend on our knowledge of skin structure and function rather than depend on technology. Scientific advancements and high tech equipment cannot supplement deficiencies in our esthetic training and education. It seems we are so willing to buy in to whatever the latest fad or gadget is, wholly believing its sales pitch. Estheticians can't even ask the proper questions of these creators and promoters to determine the pros and cons of these new alternatives because the foundation of our education is weak. Estheticians are worried about learning laser resurfacing when many don't even know that removing a blackhead is an invasive procedure. First, estheticians need to learn proper sterilization and hygiene to prevent infection.
One of my goals is to raise the bar by which we educate estheticians in the United States. We are fortunate in this country to have such advanced product development and marketing. Our network of manufacturers and distributors combined with the wide choice and ease of various shipping companies, enable businesses to operate efficiently. But for all our American advances, we are still grossly behind our European, Canadian, and Australian counterparts in education and licensing standards. To go to school for esthetics in other parts of the world is to complete the equivalent of a pre-med college program. Unfortunately in the United States, every state requires different amounts of hours and some states do not even separate esthetics licenses from cosmetology licenses. This disparity really does leave it to the discretion of the individual to seek out further education. As a salon or spa owner, demand more from yourself and your staff. Show clients you respect your trade by providing valuable, continued education to your staff.
As you schedule your calendars, make a point to allocate time to refresh and expand your knowledge. Make it your goal to be the best esthetician you can be. Be proud and confident, as you become a highly trained and skilled skincare expert.
Use your free time to seek out continuing education. Look at different programs at tech schools, local community colleges and four-year universities. Introductory classes in Chemistry, Biology and Anatomy are all beneficial to estheticians. Research different classes offered by the Health Sciences and Kinesiology departments. Courses in Nutrition, First Aid, and Psychology would aid you in helping your clients to look and feel their best.
I also encourage you and your colleagues to attend industry tradeshows. Tradeshows are an excellent source for the newest products, ideas, and education. Industry pioneers whom you otherwise might not learn from often headline these venues.
This is the information age and education is. Subscribe to as many industry magazines and newspapers as possible. These expenses are tax deductible. Many leaders in the esthetics industry have written books or produced videos so that you may learn from the comfort of your home. The Internet has opened a whole new world. A wealth of information is a keystroke away. You can even take classes online!
Manufacturers and distributors offer education more relevant to their lines. However, it is to your advantage to know as much about what all skincare companies are doing so that you may make informed decisions about your practice. A lot of intelligent and talented educators work in this venue. You can learn much about esthetics and how to run your business from these professionals. Manufacturer and distributor education programs are often inexpensive and convenient avenues for continuing education.
I teach skin training several times per year at our training facility in Secaucus, NJ. My goal is to help estheticians feel more confident in their work, their skills, and to deliver superlative treatments. I have made it my mission to help estheticians reach their personal goal of being the best esthetician by any standards. Being an esthetician has brought me so many years of empowerment and satisfaction. I hope every esthetician can share my pride in the services we are trained and licensed to deliver. I wish for you all the success and joy your career may bring you. I truly believe knowledge is the key to our success.