Sensitive Skin: 10 Facts You Need to Know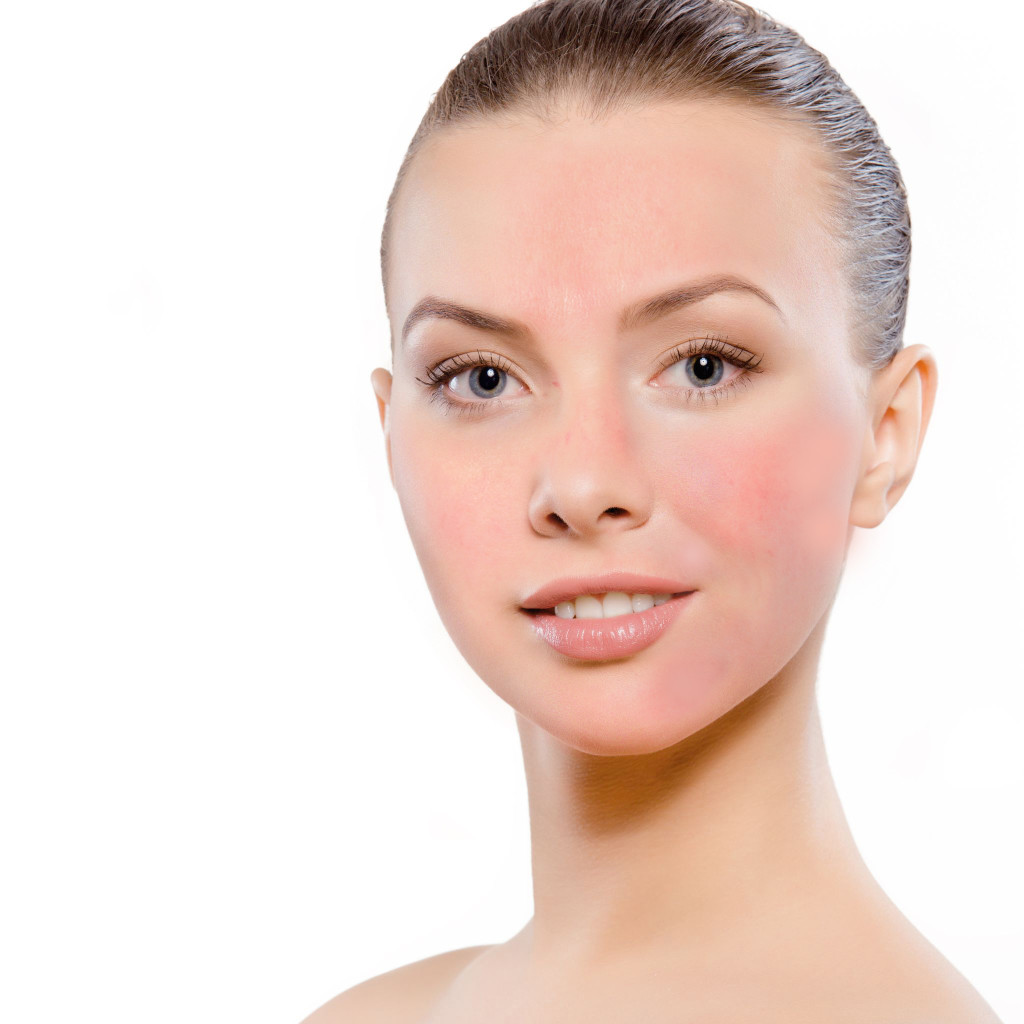 Sensitive skin is a broad term ranging from easily irritated skin, to conditions such as eczema and rosacea. As an esthetician, you should be able to clearly identify sensitive skin types and diagnose a plan of action to alleviate the symptoms to provide clients with the best possible skin care results.
1)      Diagnosis: Sensitive skin vs. Rosacea?
Sensitive or reactive skin is characterized dry skin or dry patches, stinging, itching, light burning, tightness or sensitivity to perfumes. With rosacea, the primary signs are flushing, persistent redness, swelling, pustules that appear to be acne, and visible blood vessels. A typical diagnosis is based on red facial skin, marked by easy blushing, which sufferers may not at first think is a skin disorder. Read more about diagnosing rosacea.
2)      Stimuli – There are many factors that can exacerbate sensitive skin.  Microbes, chemicals, alcohol, dairy, the sun, smoking, dyes, perfumes, airborne debris and certain skin care ingredients can all make sensitive skin react.
3)      Free Radicals & Pollution  – Free radicals are capable of attacking the healthy cells of the body. Cell damage caused by free radicals appears to be a major contributor to aging, disease and stressed skin. Since free radicals contain an unpaired electron they are unstable and reach out and capture electrons from other substances in order to neutralize themselves. This initially stabilizes the free radical but generates another in the process. Soon a chain reaction begins and thousands of free radical reactions can occur within a few seconds on the primary reaction.
Pollution can be an increasing aggravator of sensitive skin, and one of main reasons sensitive skin reactions are on the rise.  Ambient particulate matter, or APM are airborne materials such as acids and chemicals from vehicle exhaust, industrial emissions and electrical production—-pollution.  APM generates free radicals, which increases inflammation and irritation, which accelerates aging in the skin and leaves skin even more vulnerable to damage.  Environmental protection from free radical damage and pollution is key (more below).
4)      Weather – In the colder months, extreme temperatures and going from being outside in the cold to inside where it's warm can also cause the capillaries to dilate. This can enhance the appearance of sensitive skin.
5)      Steer Clear of Steam – As I just mentioned, heat can make the symptoms of sensitive skin more apparent. Steer clear of using steam in your professional facial treatments; instead try a cool steam like a Dr. Lucas Spray machine. It will help to soothe and calm the skin.
6)      Exfoliation – Sensitive skin can often look dry, flaky and uneven so regular exfoliation is important. However, sensitive skin can become aggravated by granular exfoliation, which can create microscopic tears on the skin, making the skin more susceptible to irritation and inflammation. This means no scrubs, no brushing and absolutely no micro-dermabrasion! Instead practice gentle exfoliation methods such as a hydrating mask with lactic acid or a gentle enzymatic peel which digests the dead skin cells on the surface. This will help to remove the dulling dead skin cells without causing further irritation.
Not only is exfoliation not good for sensitive skin, but over exfoliation can also be an underlying cause of sensitive skin. The thinner the skin, the more susceptible it can be to irritants. The skin is a barrier, and if it is compromised, it cannot do its job. That is why we see more cases of sensitive skin in our treatment rooms. During each consultation, be sure to ask your clients how, what they are exfoliating, in particular if they are using retinoids or if they have recently had a chemical peel.  This way you can properly treat them.
7)      Massage – Massage can have a wealth of benefits for the skin, however, you have to be careful when it comes to sensitive skin. You will notice that your sensitive skin clients can become red and irritated just from touch, so you want to make sure not to over manipulate the skin. Watch our facial massage for sensitive skin video that's utilized in conjunction our Silver Ball Massager during our Hydra 4 Red-Out® Facial – a professional face treatment for rosacea and hypersensitive skin. This technique helps penetrate the product while helping to cool and calm the skin, preventing reaction.
8)      Clean Up – It is important to go after bacteria and microbes that can be irritating compromised skin.  Natural anti-bacterial ingredients include Micro Silver, Rooibos Tea Extract, Farnesol, Ichthammol and Eucalyptus Oil.
9)      Soothe – Aside from identifying and avoiding stimuli that provoke a sensitized skin response, we can treat this skin condition with topical application of calming ingredients, such as seaweed, quercetin, sage leaf extracts, olive oil, olive leaf extracts, green tea, chamolie, aloe and allantoin.
10)   Protection – Free radicals and environmental factors can trigger sensitive skin flare up, making it important to treat sensitive skin with anti-oxidants, and provide natural protection against environmental aggressors. To protect skin against free radicals, Olive Oil and Olive leaf extracts are both rich in Vitamins A and E, and provide excellent anti-oxidant properties. To protect skin from the sun, Zinc oxide and Titanium dioxide are two types of natural sunscreens that act as UV filters and block UV rays. We can also optimize barrier function by boosting the skin's own protective lipids by adding fatty acids, ceramides, linoleic acid and phospholipids. Specific ingredients may actually instruct the cells to engage in lipid-producing activities. Examples include: Lecithin, Evening Primrose Oil, Tocopherol and Ascorbyl Palmitate. In addition, heavy doses of anti-oxidants and botanicals that fight off environmental assaults help protect the skin.
Looking for a professional facial treatment for your clients with sensitive skin or rosacea? Visit pro.repechage.com or call 1-800-248-7546 to request more information about our Hydra 4 Red-Out Facial and at-home products.
If you have any questions about rosacea or skin sensitivity, leave them for me in the comments below!
"10 Things About…Sensitive Skin" is reprinted from Dermascope Magazine, pages 93-94, Volume 3, Issue 2015.