Rumors Salon & Spa Takes on Repêchage® Professional Services and Products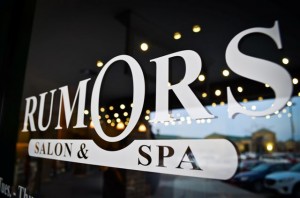 Overland Park, KS, April 9th, 2013– Rumors Salon has added skincare to their menu-mix with the Repêchage treatments and products! In business for over 22 years, this neighborhood fixture wanted to bring on skincare in the right way so they built a brand new spa, brought in Master Esthetician Alla Mergold (who has over 15 years in the industry) and non-other than the Repêchage professional skin care treatments.
Owner Carol Bussing took over the business three years ago bringing 30 years of executive corporate business experience to the table. With Bussing at the helm, business has grown over 30% in the last 18 months. "We have a strong focus on exceptional service. From our treatments and services to our customer relationships, we want our customers to have an incredible experience" noted Bussing.
To continue growth and provide client's with a full service menu, Repêchage was the obvious choice when it came to skincare. "We wanted to carry a line that was unique.  Once we tried the products we were sold. When you have a facial you want to leave feeling refreshed with visible improvement to the skin, the Repêchage collection delivers."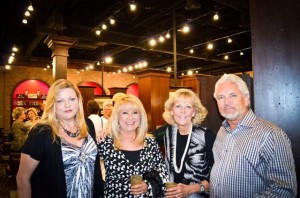 (From left to right: Professional Beauty Products Account Coordinator Stephanie Wyatt, Professional Beauty Products Owner Vicki Cohoon, Rumors Salon & Spa Owner Carol Bussing and Professional Beauty Products Owner Bruce Cohoon)
To celebrate the launch of the new location and treatments, Rumors hosted a VIP event for their loyal customers with refreshments, socializing and skincare! Professional Beauty Products Owner's Bruce & Vicki Cohoon as well as Professional Beauty Products Account Coordinator Stephanie Wyatt were in attendance to support their client's new launch.
Repêchage® will be offered exclusively at Rumors Salon & Spa. For additional information or to book an appointment call 913.338.5757.
For more information on Repêchage visit www.repechage.com or call 1-800-248-SKIN(7546).