Repêchage Takes Part in Ribbon Cutting Ceremony at MassageLuxe Spa & Helps Raise Proceeds for the Susan G. Komen Organization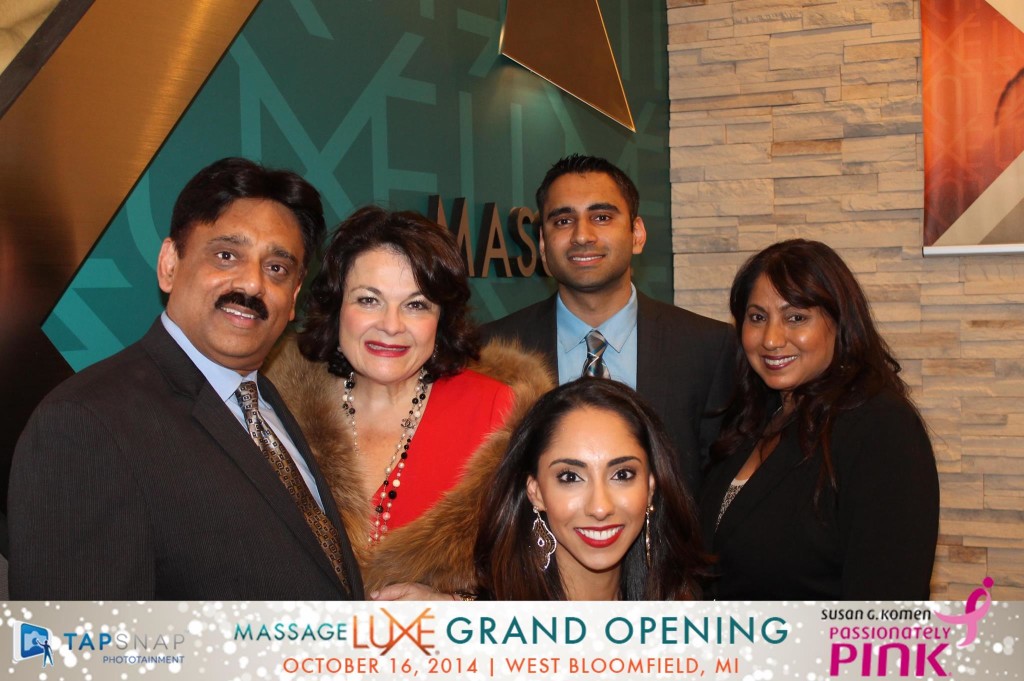 (From left to right: Surinder Judge, Owner of MassageLuxe West Bloomfield, MI & Novi, MI locations, Lydia Sarfati, Repêchage CEO& Founder, Sartaj Judge, Noor Judge and Neena Judge, Owner of MassageLuxe West Bloomfield, MI & Novi, MI locations)
October, 2014 – MassageLuxe Spa opened its second Michigan location in West Bloomfield, MI and Repêchage Professional Skin Care was there to help celebrate!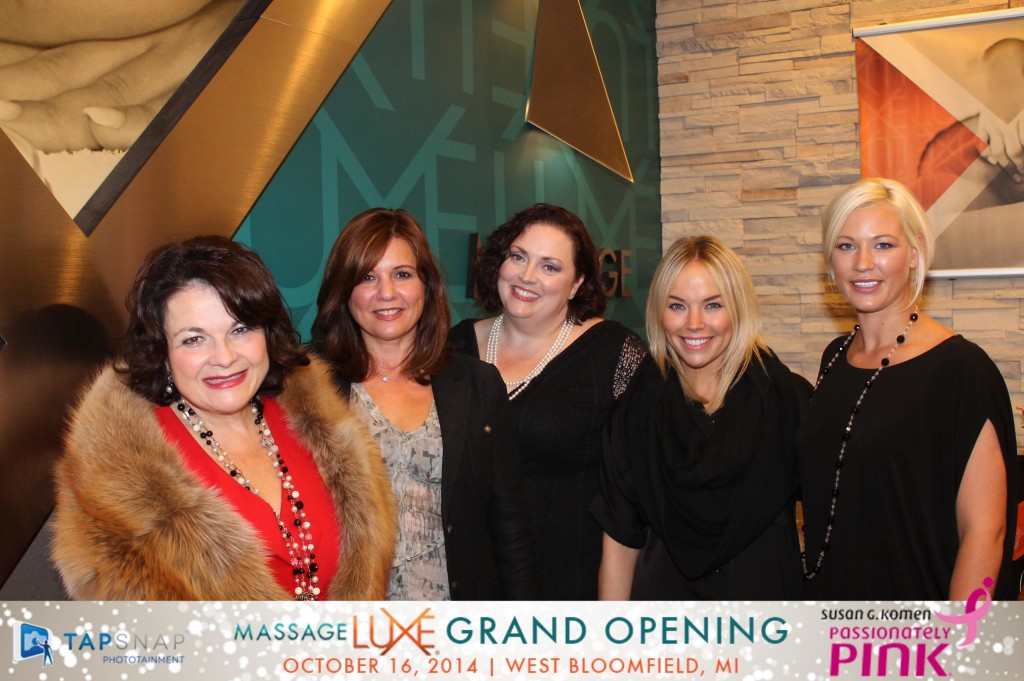 (From left to right: Lydia Sarfati, Repêchage CEO & Founder, Susan Vindics, Repêchage Vice President for National Business Development, Delanie West, Repêchage Midwest Regional Manager, Paige Beckman, Director of Esthetics for MassageLuxe, and Lauren Streeter, Repêchage Global Education Leader)
Repêchage CEO and Founder, Lydia Sarfati, was there with her team to offer personalized skin care recommendations, and work with MassageLuxe to raise funds for the Susan G. Komen organization.
"MassageLuXe is the spa of choice and FaceLuXe caters to the most discriminating skin care  customer by using exclusive seaweed based Repêchage brand of products.  We are aggressively developing the Michigan market, and are delighted to fly in a world class business woman and founder of Repêchage, Lydia Sarfati, to discuss her experience in the industry.  Being that it is Breast Cancer Awareness Month, we want to highlight our partnership with Repêchage, and raise proceeds for Susan G. Komen Passionately Pink for the Cure," said area developer Neena Judge, of MassageLuXe of Michigan.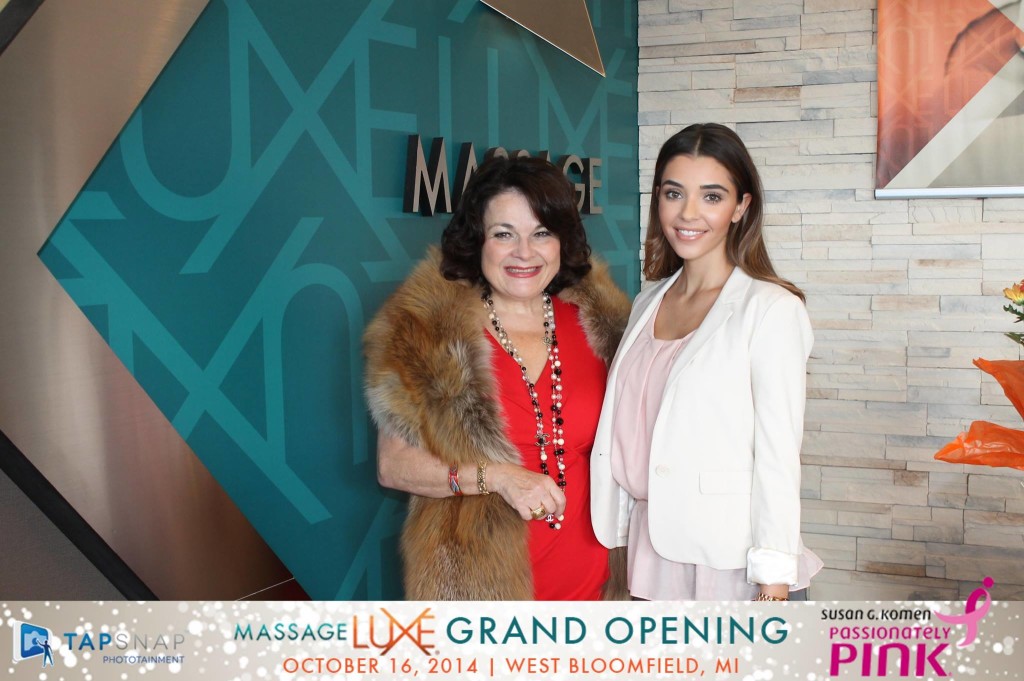 (Lydia Sarfati, Repêchage CEO & Founder with Elizabeth IIvezaj, Miss Michigan 2014)
Repêchage and other local businesses offered several raffle donations, with proceeds raised from ticket sales going to the organization. Other notable guests of the event included local dignitaries, elected officials, and Elizabeth IIvezaj, Miss Michigan 2014, who was there to take pictures with attendees.
MassageLuXe locations offer high quality massages, facial and waxing services, featuring Repêchage products and treatments, and are continuing to open new locations throughout the United States.
For more information on Repêchage, please visit www.repechage.com
For more information on MassageLuxe, please visit www.massageluxe.com
For a high resolution image, please contact Josie@repechage.com