Repêchage Professional Skin Care At America's Beauty Show
March 12-14, 2016, Chicago, IL – Straight from IECSC New York, the Repêchage team, including Repêchage CEO and Founder Lydia Sarfati, headed to Chicago for America's Beauty Show where a new look was displayed for the 2016 trade show season!
Spa and Salon professionals not only got to see a new design displayed from Repêchage, but were able to see and learn about skincare products and spa services that are available at salons and spas nationwide, including Repêchage's newest facial: the Hydra 4 Red-Out® Facial.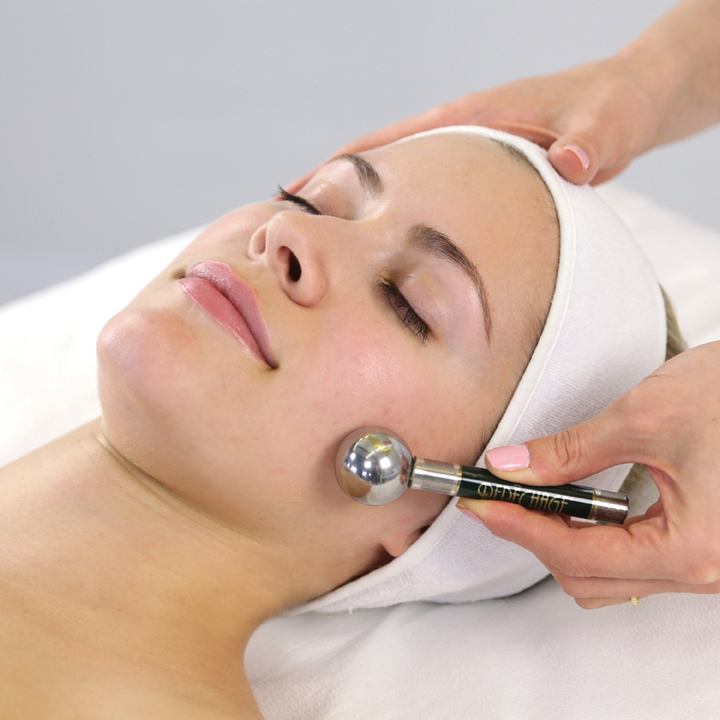 Show attendees visited the booth to experience this new treatment designed to calm symptoms of rosacea and hypersensitive skin. Research has found that one possible cause of rosacea are skin microbes that thrive on the skin. This is why the Hydra 4 Red-Out® Facial has been designed with Micro Silver, a proven anti-microbial ingredient that reduces the bacteria in which microbes thrive and therefore helping soothe inflamed and irritated skin.  Repêchage is the first skin care company in the U.S. to utilize this important new skin care ingredient.  Combined with the rich blend of vitamins, minerals, trace elements, amino acids and anti-oxidants in seaweed, this Repêchage treatment creates the ideal environment for healthy skin.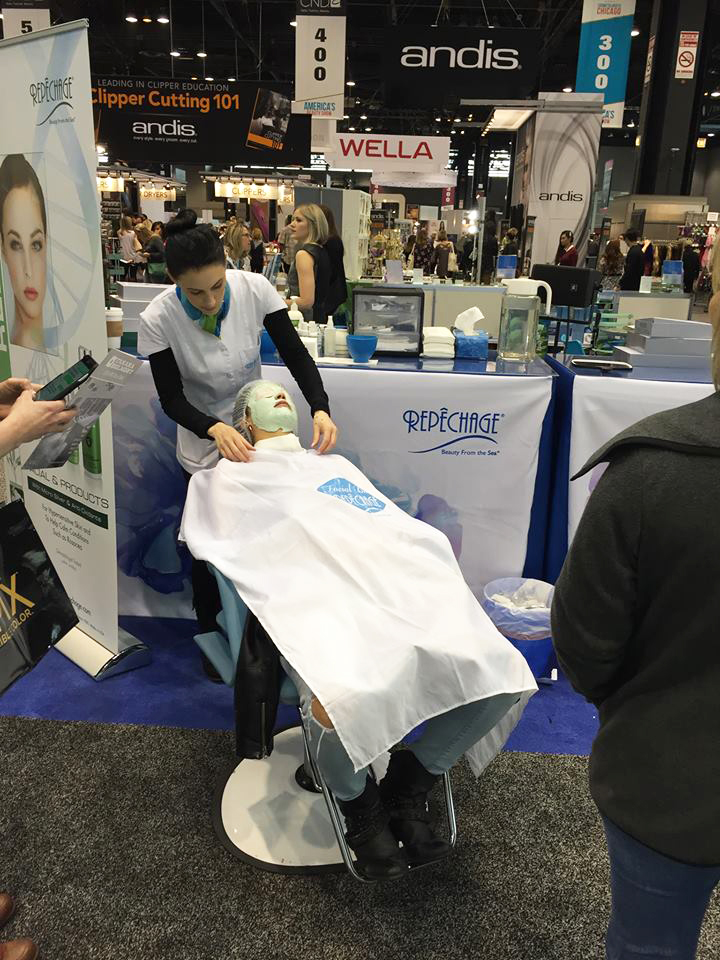 Attendees were also able to witness and experience the Repêchage Facial Bar Concept, allowing show goers to receive professional spa treatments in 30 minutes or less. "Beauty does not stop at the hairline", said Sarfati, "Beauty is all encompassing, it includes hair, skin and nails and beauty professionals need to provide their clients with the full package." The Facial Bar Concept is the perfect way to allow your client's to get all of the services they are looking for in a minimum amount of time.
Aside from spending time at the Repêchage booth and meeting with clients, Repêchage CEO and Founder Lydia Sarfati also took part in education at this year's show. Her class "Customizing Clinical Facial Treatments: Customizing Facials for Specific Skin Concerns" was jammed packed with beauty professionals eager to learn how to perform customized clinical facials for their clients. Proper deep cleansing and detoxification of the skin is now considered paramount to not only providing the optimal environment for skin treatment ingredients, but for promoting the health of the skin overall. This trend has not only been noted by Harper's Bazaar this year, calling Pore Cleansing NYC's latest lunch break treatment for clear skin, but estheticians and professionals understand the importance of this concept and are eager to learn how they can perfect this practice at their business.
To see where the Repêchage team will be next, visit www.repechage.com or call 1-800-248-SKIN!
For high resolution images, please contact Josie@repechage.com