Repêchage prepares to introduce Maximus Spa and Salon as a Spa de Beauté Concept Salon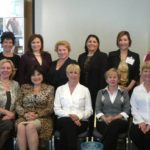 Repêchage prepares to introduce Maximus Spa and Salon as a Spa de Beauté Concept Salon and the first Maximus Face Bar at their new location in Westbury, NY
From April 19th through April 21, 2010, Repêchage hosted Maximus Spa/ Salons of Long Island, the most recent spa to embark on the journey of becoming a Repêchage Spa de Beauté, for an intense three day educational workshop at the Repêchage Academy in Secaucus, NJ. Joyce Calcasola, co-owner of Maximus, along with Lydia Sarfati, CEO and Founder of Repêchage, will be hosting a grand opening at the new Maximus Westbury location. The event will include consultations and treatments at the Face Bar, a cutting edge concept coined by Lydia, that brings spa services out in the open.
In preparation for Spa de Beauté status in the skincare industry, Lydia led the class of Maximus staff in a three day class chocked full of information, demonstrations and workshops with the purpose of fully preparing the estheticians of Maximus Spa and Salon to become Repêchage experts in time for their opening and ultimately their new service menu launch.
Estheticians each performed Repêchage's signature Four Layer Facial on members of their own front desk and management team, familiarizing everyone with the treatment that launched Repêchage 30 years ago, and will serve to launch Maximus as a coveted Spa de Beauté today. In addition, demonstrations of the Teen Facial, Classic European Facial and Hydra Medic Acne Facial were performed as were workshops on the Vita Cura 5 Phase Firming Facial and the Hydra Dew Facial and the new Kissable Hands treatments. These treatments, developed by Lydia for Maximus, enhance the overall spa experience with indulgent hand, leg and foot therapies available à la carte or in conjunction with already delectable facial treatments to create an extravagant overall spa experience.
Lydia not only educated the group, but inspired the team to further their success by working together to take skincare out of the closet with the introduction of the revolutionary Face Bar concept. Estheticians received training on performing the express mini-facial treatments intended for the open salon atmosphere, a non-traditional setting for the generally closed door skincare treatments.
The class was not all hard work—Lydia performed facial massages on each esthetician to demonstrate technique and pressure. "If you believe you have magic in your hands, you will," Lydia told the team. Join us at our Grand Opening event to reap the benefits of the hard work Repêchage and Maximus have put into creating a trendsetting spa in the Long Island community and feel the magic in our hands!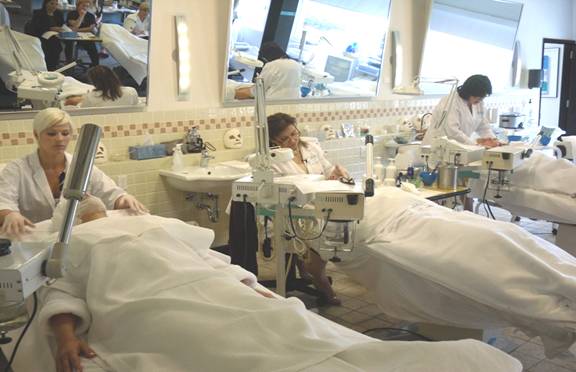 For more information on Maximus Spa and Salon log onto www.maximusspasalon.com, call (516) 222-8880 or visit 399 Old Country Rd., Westbury. For more information on Repêchage®, log onto www.repechage.com or call 1800-248-SKIN.