Repêchage Now ISO 9001 Certified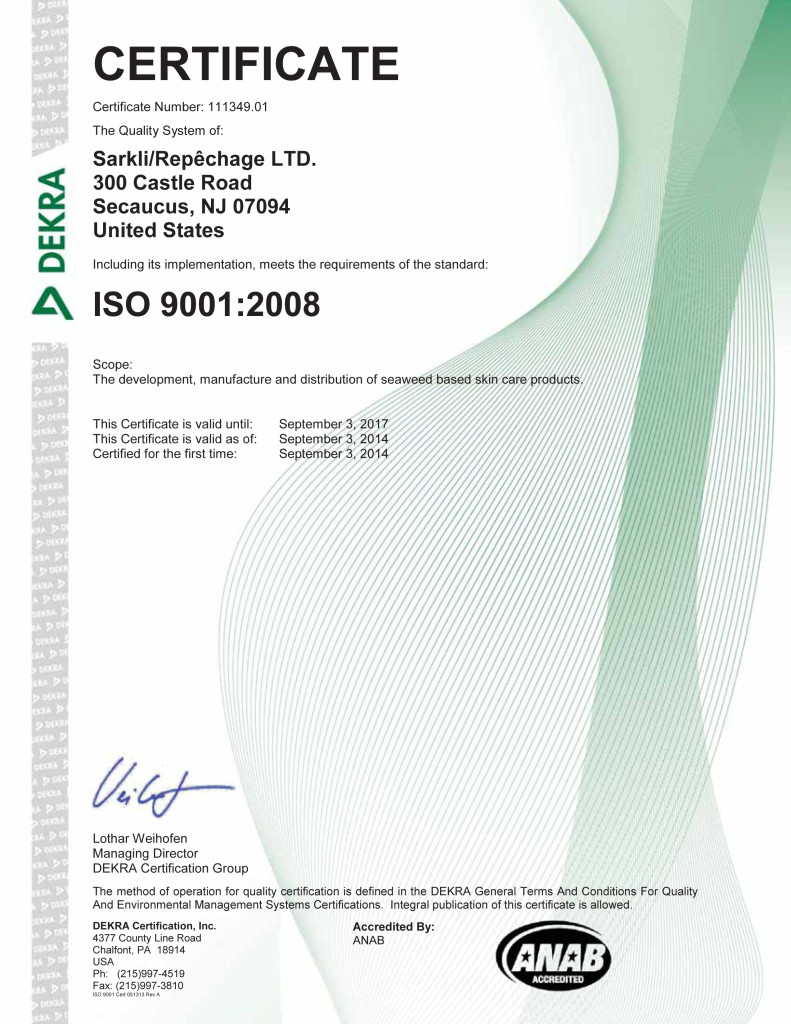 September, 2014 – Repêchage is pleased to announce that it is now ISO 9001 Certified.
To receive this certification, an audit was done on behalf of DEKRA at Repêchage's 50,000 square foot manufacturing facility in Secaucus, NJ.
The audit oversaw all operations, including development, design, manufacturing, packaging, and delivery methods.  The audit turned out to be successful, as a result of having 34 years of experience in the skin care and beauty market, and an ongoing focus on delivering high quality products and achieving outstanding customer satisfaction – both of which are essential components of an ISO 9001 certification.
DEKRA is one of the most experienced certification organizations in the U.S. and Europe, and holds a global reputation.
Since 1980, Repêchage has been in the skin care and beauty industry, and will continue to work on delivering quality in all aspects, as well as receiving recognition and certifications in such arenas.
For more on Repêchage, please visit www.repechage.com
For more information on DEKRA, please visit: http://www.dekra-certification.us/en/iso-9001
For a high resolution image, please contact Josie@repechage.com