Repêchage & Italian Distributor Euracom Bring Beauty to Bologna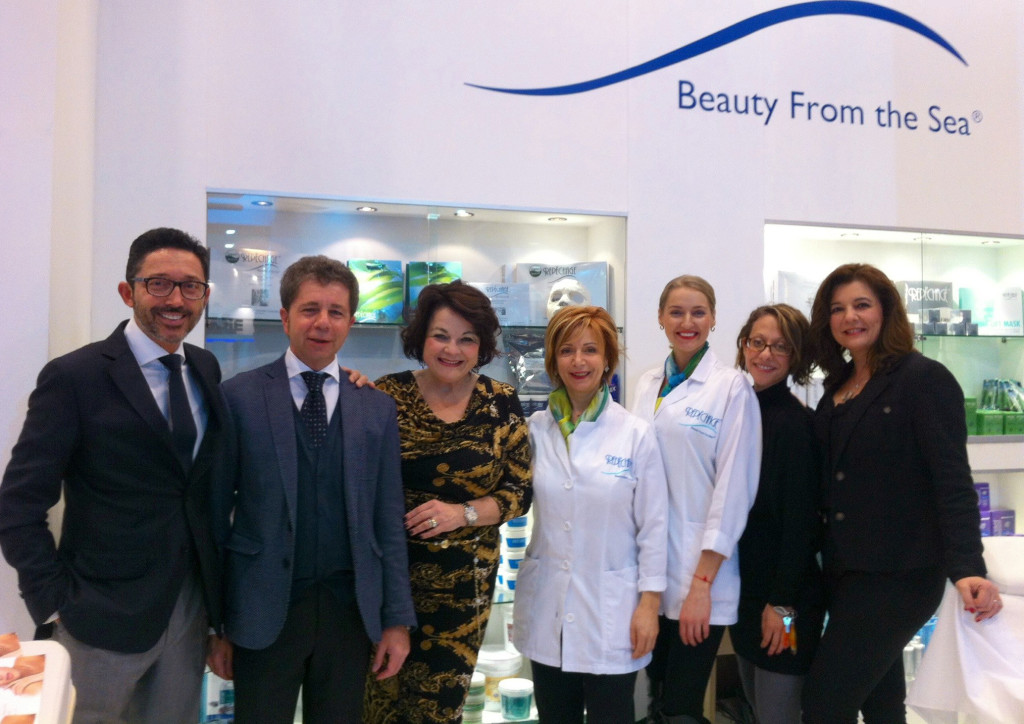 (Lydia Sarfati, Repêchage CEO and Founder, with her Corporate Repêchage & Euracom team)
April 4-7, 2014 – Teaming up with exclusive Italian Distributor, Euracom, CEO and Founder of Repêchage, Lydia Sarfati, and the Repêchage team, had a chance to bring "Beauty From the Sea" to this year's Cosmoprof Bologna Show!
Every year, top beauty professionals, specialists, and companies gather at Cosmoprof Bologna as a chance to witness the latest trends and innovative products for the beauty industry.
Setting the stage for skincare, Repêchage highlighted their new Lamina Lift™ Mask Treatment! Show-goers were able to experience the newest express facial treatment from Repêchage that has been a hit amongst salons and spas worldwide! Formulated with EcoCert Seaweeds, Orange Water, Aloe Vera and natural botanicals, attendees lined up at the Facial Bar to feel the instant soothing, cooling and moisturizing effects of the Lamina Lift™ Mask . Attendees seemed to truly enjoy this new mask treatment, especially the men, with 25 men a day stopping by the booth to experience the treatment!
"Cosmoprof is always a great way to see new clients, catch up with existing ones, and witness the latest trends in the industry. We're so happy to have come again this year, and we're so delighted with the positive feedback we received on our new Lamina Lift™ Mask!" said Sarfati of the show.
For more on Repêchage, please visit www.repechage.com
For more on Euracom, please visit www.euracom.it
For a high resolution image, please contact josie@repechage.com