Repechage Hosts Esthetic Training at Marival Resort in Nuevo Vallarta, Mexico
February 5-6, 2016 – Nuevo Vallarta, Nay, Mexico – Repêchage CEO and Founder Lydia Sarfati joined Repêchage Mexico Distributor Mayola Amador and over 65 attendees for two days of education and skin care training at the Marival Resort & Suites in Nuevo Vallarta, Nay, Mexico.
Attendees from five resorts, including Marival Resort, Marival Residences, Rancho Banderas, Barcelo, Paradise Village, and two Wow! Facial Bar locations, traveled to Nuevo Vallarta to learn about the latest skin care science and professional treatments from the seaweed-based skin care company.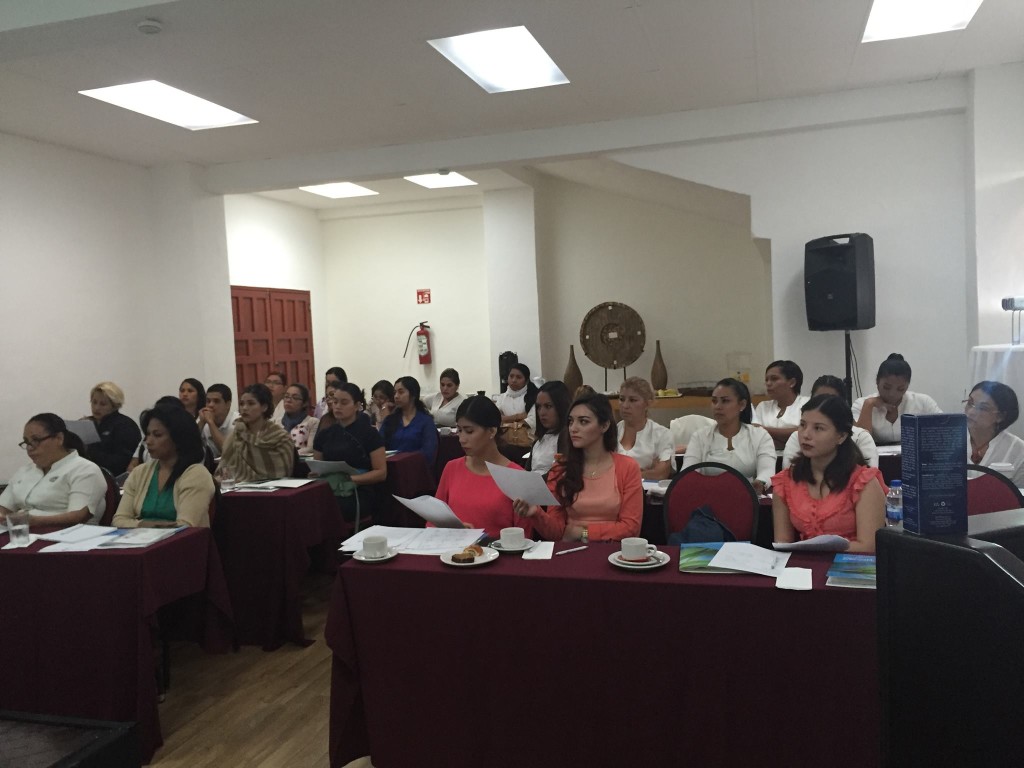 This two-day education session included formal education on the science behind Repêchage professional treatments and live demonstrations. Attendees were introduced to the newest treatments from Repêchage, including the Repêchage Hydra 4 Red-Out® Facial, designed as the ideal sensitive skin facial treatment for resort destination spas. The Repêchage SeaSmooth Artisan Seaweed Wax Ritual was also presented for attendees, showing them how they can make waxing relaxing by turning their waxing services into a spa experience that is enjoyable for clients. Sarfati also shared her business expertise with attendees during her presentation "The Art of Recommendation." Sarfati highlighted the latest selling techniques and marketing strategies that all spa staff members can implement so that every spa service can translate to a retail sale.
Amador appreciated Sarfati's attendance and participation in this training. "Lydia´s training, guidance and leadership push us to become not only better skin care professionals, but to become better people! Having Lydia here, training us herself, is the best learning process and is a wonderful and motivational session for us all."
Sarfati was happy to visit Mexico, where Repêchage's presence continues to grow, including the brand new Mamma Mia Salon & Facial Bar that opened this month in Guadalajara, Mexico.
For more information on Repêchage: www.repechage.com or call 1-800-248-7546
For high resolution images contact Josie@repechage.com