Repêchage Helps Primp at Fashion's Night Out!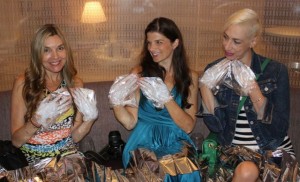 Thursday, September 6, 2012, NYC: Repêchage, leaders in seaweed based professional skincare and spa products, teamed up with the Shoreham Hotel's Glamour Touch-Up Suite for New York's Fashion's Night Out! Kicking off the start of New York Fashion Week, the event was filled with fashionistas primping for the week of glamour!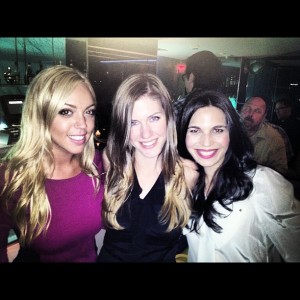 (From Right to Left: Repêchage Executive Vice President Shiri Sarfati, Repêchage Public Relations and Marketing Associate Brady Halbert and Repêchage Account Executive and Skincare Specialist Erin Quigley)
The party included an evening of cocktails, hors d'oeuvres and spa pampering! The Repêchage glam squad administered complimentary anti-aging hand treatments for NYC socialites looking for a quick-spa-fix. Treatments included a resurfacing chemical peel, the hydrating Repêchage Hydro-Moisture Masque and was topped off with a luxe hand and arm massage with the anti-oxidant rich Repêchage Sea Spa Hand Cream.
NYC's finest lined up for the perfect-spa-prep without even having to take off their makeup. After all, pretty hands are the perfect accessory for whipping out that Amex for a night of shopping on Fashion's Night Out!
For more information on Repêchage visit www.repechage.com or call 1-800-248-SKIN(7546).
For more information on the Shoreham Hotel visit www.shorehamhotel.com
For high resolution pictures Brady@repechage.com