Repêchage Concept Spa e Celebrates It's 10th Anniversary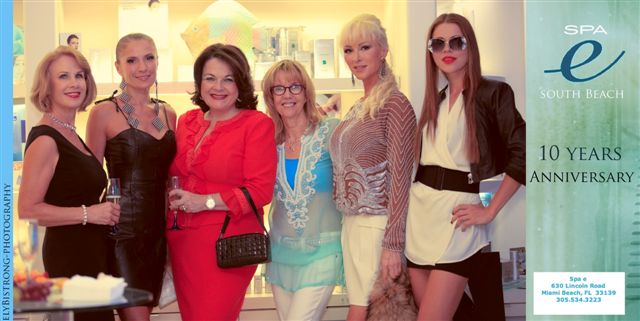 (Lydia Sarfati, Repêchage CEO and Founder, Brenda Le Grange, operator and owner of Spa e with South Beach socialites)
November 7th, 2012 – Miami Beach, Florida – Lydia Sarfati, Repêchage CEO and Founder joined Spa e for a 10th Anniversary celebration –South Beach style! With champagne and music, celebrity hair stylist Oribe, Patrick Kennedy who designed Spa e, local press and lots of loyal clients and South Beach socialites partied the night away at the Lincoln Center Courtyard.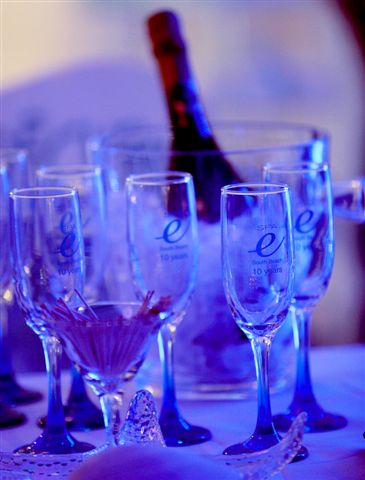 "Spa e was the first time that I had ever tried the open forum concept. It is really perfect for my market and I think it is what really makes Spa e such a success!"  said Brenda Le Grange, a seasoned spa owner and operator and owner of Spa e. Le Grange teamed up with Sarfati and Repêchage® 10 years ago to create a spa revolution for clients in the South Beach area – she needed a spa with a twist. The concept behind Spa e is the Experience—it's all about bringing the spa atmosphere out of the closet and making it a social, enjoyable experience.  That is why Repêchage facials and services are performed in the open around a soothing fountain, clients can interact with each other and spa-ing becomes social.
"Brenda was the first one of my clients to truly take my concept of bringing spa treatments 'out of the closet' and putting it into practice," says Sarfati, " Now 10 years later we know that this concept is tried and proven – it is really the next evolutionary step to spa."
Brenda and Lydia believe that everyone is entitled to receive the health and beauty benefits of all that Repêchage has to offer and after seeing it successfully in action after 10 years, they can't wait to see what the next 10 will bring!
Call toll free 1-800-248-SKIN for a spa nearest you or log on to www.repechage.com
For more information about SPA E please visit www.spaemiami.com