Repêchage Celebrates the 42nd Anniversary of Three-13 Salon Spa & Boutique and Launches the NEW! Fusion Express Bar & Spa Masks with Nutriceutical Organic Actives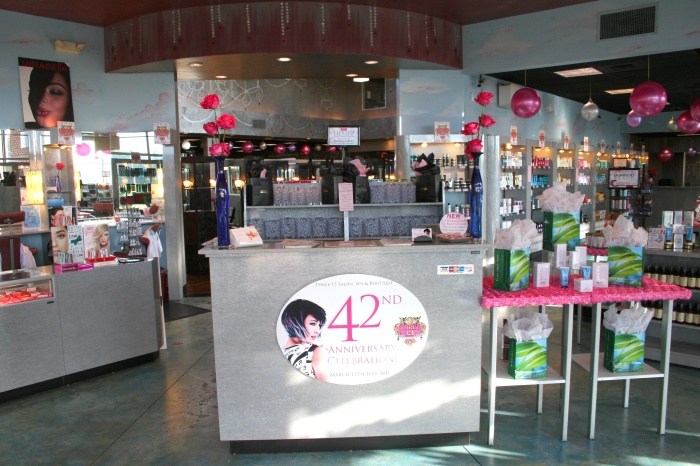 June 15, 2016 – Marietta, Georgia – Repêchage CEO and Founder Lydia Sarfati joined Three-13 Salon Spa & Boutique and owners Leslie and Lester Crowell to celebrate the salon's 42nd anniversary and launch the newest professional treatment from Repêchage: Fusion Express Bar and Spa Masks with Nutriceutical Organic Actives.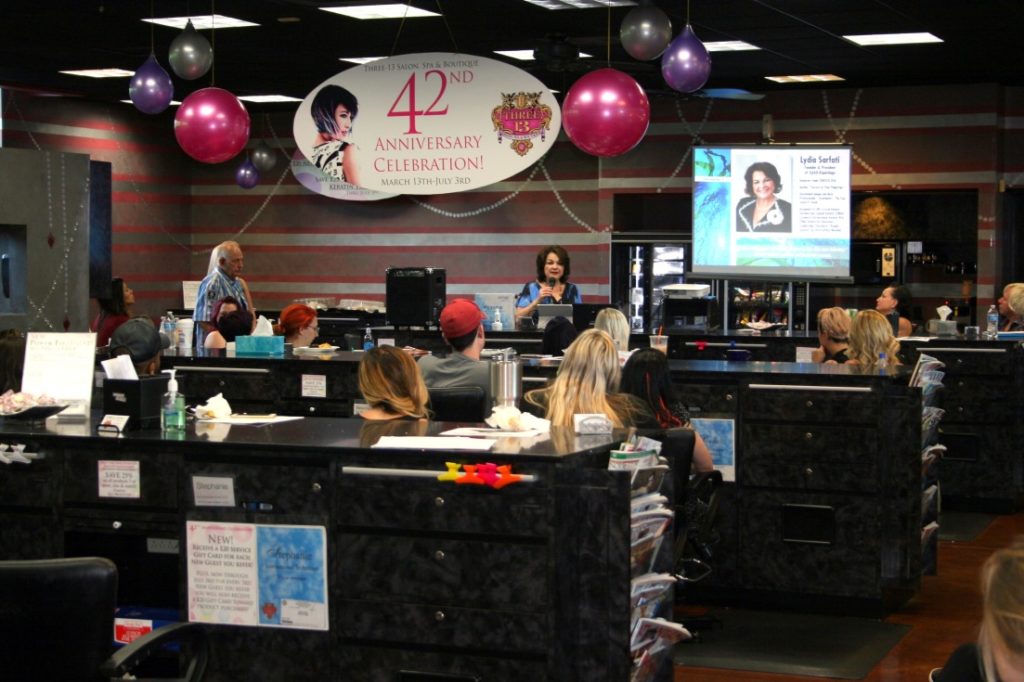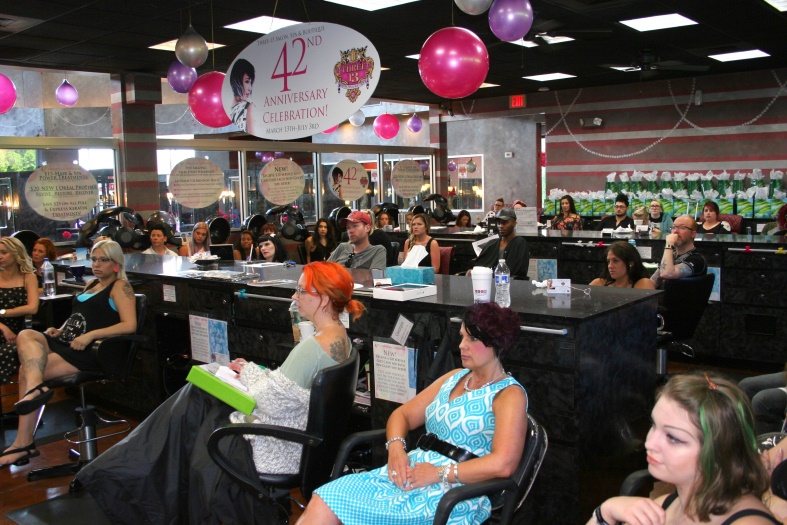 In addition to taking part in the celebration of Three-13's 42 years in business, Sarfati also had the opportunity to share exciting news with the spa's 80 staff members:  the launch of the newest spa concept from Repêchage, Repêchage Fusion Express Bar and Spa Masks with Nutriceutical Organic Actives. This new facial treatment utilizes Repêchage's renowned Laminaria digitata seaweed and organic actives of chocolate, matcha (green tea), mixed berries (blueberry, strawberry, and beet root) and vanilla and pumpkin actives to create the four Fusion Facials: Chocofina Fusion, Matchafina Fusion, Berryfina Fusion, and Vanillafina Fusion. As Sarfati presented, this is the perfect spa treatment for ages 8 to 80 as all have intensive anti-oxidant and anti-inflammatory benefits and leave the skin looking and feeling restored, smooth and hydrated.
Managing Partner of Three-13 Salon, Spa & Boutique Lester Crowell appreciated Sarfati's attendance for this special event, and is excited to introduce Fusion Express Bar and Spa Masks with Nutriceutical Organic Actives to his salon.
"The launch of FUSION Express Bar and Spa Masks from Repêchage was wildly successful at our salon/spa.  We were thrilled to see the interest this revolutionary cutting-edge skin care line sparked with our guests and our staff. The idea of creating treatments with Nutriceutical Organic Actives is remarkable. A facial that not only delivers the balanced benefits your skin needs but you can eat too?!? Wow! Lydia and her team at Repêchage are innovative thinkers and doers who create the most novel products that others can't even attempt to duplicate. It is Lydia's passion and drive that makes the "magic" of Repêchage, in my opinion.  It inspires everybody around her. Her true love for skincare and her business in general is shown in the everyday work she does. Working with Repêchage and having Lydia at our salon/spa for the debut was a true honor."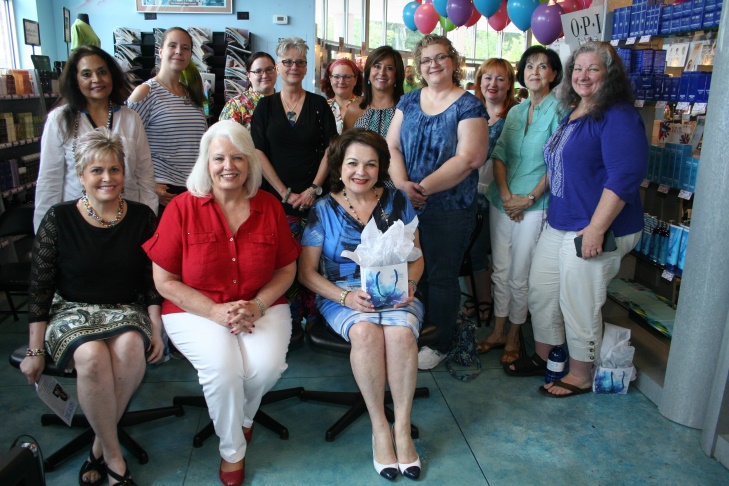 Sarfati presented the latest research on health and wellness, as well as providing all the important information on the new FUSION concept.  Following the presentation, over 30 Three-13 VIP clients were able to experience Fusion first hand, and have a special meet and greet with the skin care industry expert.  Some were even treated to a Fusion Facial by Sarfati herself!
Three-13's award winning spa facilities are exclusively based on Repêchage professional treatments and products, and has been serving the Atlanta area since 1974. Brother and sister duo brother and sister duo Leslie and Lester Crowell are the driving forces behind this extremely successful salon.  Three-13 has been recognized as the "Best Salon/Spa" by Kudzu and Cobb Life Magazine for serving the greater Atlanta area, and  providing essential community service to the region. Inspired by Lester Crowell's multiple heart transplant surgeries,  the salon/spa  team hosts an annual "Angels of Life Fashion Show" that benefits the Georgia Transplant Foundation.
For more information on Repêchage: www.repechage.com or call 1-800-248-7546
For more information on Three-13 Salon Spa & Boutique visit http://three-13.com/
For high resolution images contact Josie@repechage.com