Repêchage Brightens Bikini Bods at the Melissa Odabash Swimwear Event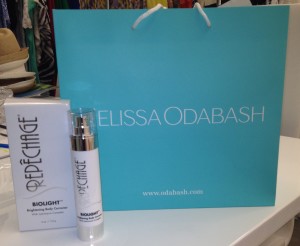 (Melissa Odabash show goers walked away with the Repêchage Biolight™ Brightening Body Corrector)
Seeing sun-spots? Not anymore! Melissa Odabash, designer and luxury swimwear brand, chose Repêchage Biolight™ Brightening Body Corrector to be featured alongside her swimwear at the reveal of her latest collection.
Melissa Odabash is a luxury swimwear lifestyle brand designed for the distinguished global traveler. Melissa Odabash brings high fashion to the swimwear world, gaining the attention of celebrity cliental, including Kate Moss, Cindy Crawford, Jennifer Love Hewitt, Gwyneth Paltrow, Cameron Diaz, Olivia Palermo and more.
Repêchage Biolight™ Brightening Body Corrector was included in gift bags presented to top fashion editors, bloggers and stylists, including representatives from Harper's Bazaar, Vogue, Glamour, Elle, Allure, OK Magazine, US Weekly, Cosmopolitan, Cosmopolitan for Latinas, Women's Health, Lucky, Shape, Teen Vogue, In Style, and the list goes on!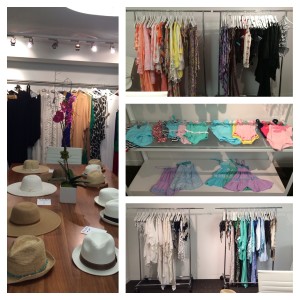 (The Melissa Odabash Collection)
Repêchage Biolight™ Brightening Body Corrector helps skin become beautiful, brightened, and bikini ready! Clinically-proven ingredients help to reveal radiant, naturally brighter, and more even toned skin. Repêchage's exclusive Laminaria Complex contains two select EcoCert Seaweeds combined with Willow Bark, Goto Kola and Licorice Extracts, to help enhance cell renewal, reduce inflammation and reveal luminous skin. Key ingredients, like Bellis Daisy, Watermelon Extract, and Kojic Acid, help to treat hyper pigmentation while protecting skin cells from future damage. The Repêchage Biolight™ Brightening Body Corrector helps to reduce the appearance of age spots, hyper pigmentation, discoloration and freckles. With quicker, even absorption, skin is moisturized, hydrated, smooth, and brighter in less time.
For more information on Melissa Odabash, please visit www.odabash.com
For more information on Repêchage, please visit www.repechage.com
For a high resolution image, please contact josie@repechage.com