Real Skin Care Trends for 2016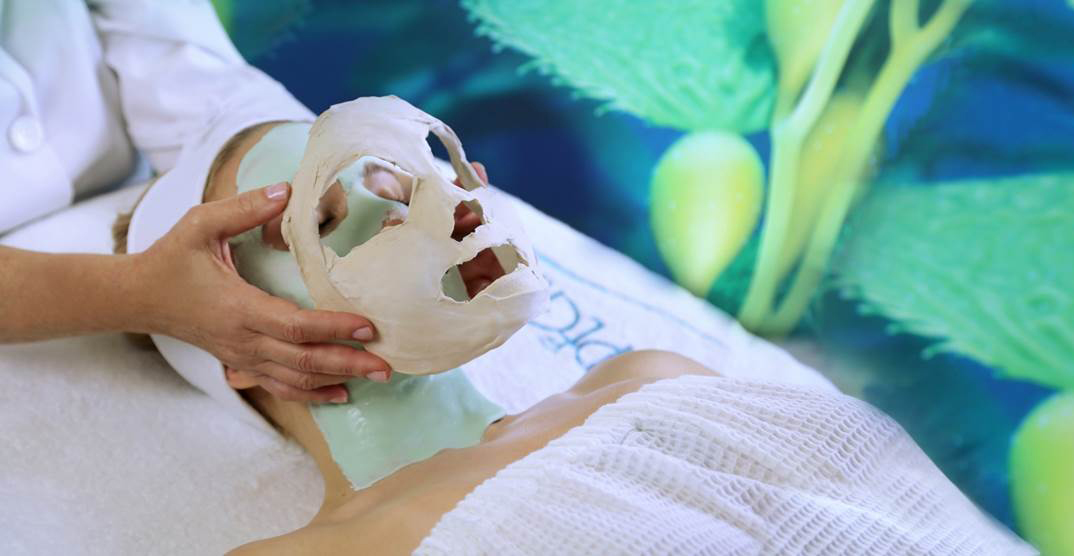 Despite rapid changes in global markets, skin care still remains one of the most profitable categories in business with continual growth.  In fact, according to MarketResearch.com, the global skin care industry is estimated to reach $121 billion in 2016.  How will you grow your business in this expanding market?  There are many trends in skin care now. As I discussed last week, some have the potential to endure while others may be passing fads. Below I review true trends for 2016, ones that have real potential to help grow your business.
Facials
Facials remain one of the most viable and lucrative practices at the salon and spa, especially with the advent of the Facial Bar concept.  This utilizes express facial treatments employing the most advanced skin care ingredients customized for the individual client's skin type and schedule, while providing intensive results above and beyond what can be accomplished by a daily at-home regimen.   Facials are the modern solution to age-old skin care problems when placed front-and-center to the spa or salon for easy access.
Multi Layering
The efficacy of skin care ingredients increases incrementally when used in an entire skin care regimen.  The essentials include eye make remover, cleanser, exfoliator, toner, serum, mask, eye cream, day cream and night cream.  All of these products need to be presented to the client after completion of their professional treatment, yet do not have to be purchased all at once.  Present the full line, then select the three essential products needed for the client.  This relieves them of the burden of a full program purchase, yet virtually insures they will buy retail products for at-home use until their next treatment.  The rule of thumb for retailing in this manner is 50-50—with 50% of the amount rendered from the professional treatment and 50% rendered from additional retail.
Pore Cleansing
Pore cleansing is NYC's latest lunch break treatment for clear skin, says Harper's Bazaar.  Proper deep cleansing and detoxification of the skin is now considered paramount to not only providing the optimal environment for skin treatment ingredients, but for promoting the health of the skin overall.
Medical Alliance
Medical spas continue to be one of the biggest trends, able to provide many of the same services as day spas in conjunction with more advanced treatments under the supervision of a trained medical staff.  These can include Botox and filler injections, chemical peels and laser therapies.  The key here is to implement complimentary services to medical procedures, such as offering soothing and calming face masks following procedures, or applying relaxing eye treatments prior to numbing agents used for injections.
Custom Body Treatments
Body care is not one size fits all.  For example, cellulite is only exhibited on the buttocks, stomach and inner part of the thigh near the knees, whereas other parts of the body may be dry, dehydrated or in need of deep exfoliation.  The trend in using multiple body treatments at once will continue to grow in the salon business.  Clients can have targeted treatments in one area while receiving anti-aging treatments, hydrating masks or deep cleansing scrubs on other areas such as the legs, back, hands and neck.
Specialty Products
Just as younger people are becoming more and more aware of the benefits of healthy eating and proper exercise at an earlier age, the desire for healthy aging is skewing younger as well.  Learning good skin care habits at an early age creates healthier skin for life.   To this end, specialty products that not only promote good skin health but also enhance the quality of life provide an excellent area of growth both in the retail and salon environment.
Waxing Should Be Relaxing!
Today, waxing treatments at an all-time high and is the leading, most affordable choice for body hair removal for both women and men.  In many instances, waxing treatments can make up a huge portion of the salon treatments performed in a spa.  While this trend will continue, it's important that the salon waxing treatment evolves with this new client base.  For example, some people consider waxing torturous, but it doesn't have to be.  By using skin care based wax formulas and incorporating relaxing spa services into the treatment, waxing services can be relaxing, and one to look forward to rather than dread.  Set the mood by placing aromatherapeutic oils in the waxing room, apply a relaxing face or eye mask during the waxing treatment and follow the wax application with a hydrating oil massage.  This type of waxing service can also increase male clients to the salon, providing essential grooming for the ears and nose, as well as the option for chest and back hair removal.
Rosacea and Hypersensitive Skin
A recent study found that out of 1000 participants, 44% identified themselves as having hypersensitive skin. About 16 million people in the United States have Rosacea and 45 million worldwide.  Unfortunately, with the increase in pollutants and allergens in the atmosphere, these numbers are predicted to climb.  Proper treatment of rosacea has been difficult in the past, often misdiagnosed and treated as acne.  Today, we have new research into the causes and proper treatment of these conditions, and are now equipped to address this continuing trend.  Ingredients such as Micro Silver, for example, which clinical studies have found helps reduce skin-irritating microbes, is a promising new addition to both professional treatments and retail products.  Natural anti-oxidants and anti-inflammatory ingredients such as seaweed, Quercitin and Rutin also work to calm irritated skin from conditions such as rosacea and from environmental aggressors.
Environmental Protection
The World Health Organization reports that in 2012 around 7 million people died as a result of air pollution exposure. Air pollution caused more than 3,000 premature deaths and monetary losses in the billions last year alone.  In addition, 1/8 of the world's population is effected every year.  Free radicals are one of the biggest skin aggravators.  The most common of these are Reactive Oxygen Species or ROS.  These attack macromolecules such as membrane lipids, proteins, and DNA which can lead to skin health disorders.¹ Ambient particulate matter, or APM, is air-borne material that is detrimental, a.k.a. air pollution.  A major mechanism by which APM exerts its detrimental effects is through the generation of oxidative stress.  It has been postulated that these particles can serve as carriers for organic chemicals and metals that are capable of localizing in mitochondria and generate ROS.²
Going forward, formulations including seaweed will become increasingly important for protection against environmental aggressors such as free radicals.  Seaweeds are one of the richest sources of natural anti-oxidants, such as phlorotannins, sulfated polysaccarides, fucosterol and fucoxanthins.¹ Phlorotannins are different from tannins in terrestrial plants, but the physiologic properties are similar.  They have anti-oxidant properties, scavenge free radicals, are anti-inflammatory, have chelating activity and protect against oxidative stress in cells.
1. Se-Kwan Kim, Ph.D. Marine Cosmeceuticals, Journal of Cosmetic Dermatology, April, 2013
2. Andrea Vierkötter, et.al., Airborne Particle Exposure and Extrinsic Skin Aging,  Journal of Investigative Dermatology. July, 2010
The Digital Invasion
According to a recent study by Emarketer, the average adult spends over 5 hours per day online on non-voice mobile activities, including smart phones and tablets, and an extra 4 hours watching TV.  The prevalence of Facebook, Twitter, Instagram, Pinterest and many others seem to define how we see ourselves, instigating the "Selfie Phenomenon."  Many marketers have taken advantage of this new captive audience by creating apps and devices, such as Oku, Klara, ModiFace & Skincare IQ, to increase skin care needs and promote special services and products.  Even the medical community has come on board.  With "Derm on Call" mobile technology, you can have instant access to a dermatologist right through your phone.  The question to ask is: While this trend is certainly at the forefront of all global development, is it truly beneficial to the client?
Do you see any other true skin care trends on the horizon? Share with us all in the comments below! AND don't miss out on next week's blog – I'll be sharing tips on how to heat your treatment rooms for Valentine's Day!