What Is The Purpose Of A Facial Toner & How It Completes Your Skin Care Routine
Facial toners are an essential piece of the puzzle to complexion perfection and should be used twice daily after cleansing. At-home care systems are formulated to work together to achieve optimum results, and if you skip one of the steps, you will not see the effect that you are looking for.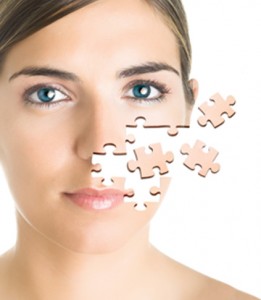 (Image credit www.jewishworldreview.com)
The first step to your at-home care system is your facial cleaner. Facial cleansers can affect the pH level of your skin and your toner will help to restore those pH levels. By skipping on a facial toner, you are leaving your skin out of whack. So take that extra 30 seconds to re-balance.
Facial toners also promote natural hydration. They provide a tightening effect on your pores to help bind necessary moisture into the skin. A moisturizer, though hydrating and an essential part of your daily facial system, needs to be used in conjunction with a toner. You want to hold on to the moisture that already exists naturally, and toner helps your skin to do so. Toners also help to smooth the skin's texture and refine your pores. No amount of makeup is going to cover enlarged pores, instead of caking on the concealer, add a toner to your vanity and help shrink the appearance of pores instead!
Just as you do when you are choosing a cleanser, your toner should be selected according to your skin type. Toners do not typically contain alcohol and can be used on normal or mature skin types. For these skin types, try a resurfacing facial toner to help keep your skin soft, refreshed, and refined. Look for a facial toner containing Beta Hydroxy Acid that will help give your skin a gentle exfoliation to further help even the skin's texture. Sensitive skin types should look for toners with gentle Olive Oil and Olive Leaf Extracts which contain natural Squalene. Squalene mimics natural humans' sebum and helps provide protection for sensitive skin. People with oily or problem skin should look for ingredients such as Ylang Ylang Oil in toners. This powerful ingredient is known for its effective cleansing and refining properties which is essential for problem skin. Oilier skin types may also choose an astringent over a toner in order to help shrink pore size and deep pore cleanse skin.

Each product in a skincare regime is like a piece of a puzzle. If you are missing a piece you will never be able to achieve the full picture…a healthy complexion! So don't skip this step to a balanced, hydrated, and refined face!