Preparing Your Salon for the Holidays!
With the holidays right around the corner, right now can be an extremely stressful time for any salon or spa. As a salon or spa owner, you may be wondering how you can alleviate some of that stress? My answer is preparation. In order to maximize your earnings and have your business operations run smoothly during the holidays, you must be ready for the occasion!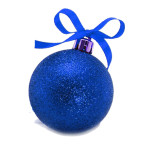 Staff & Scheduling
As the holidays approach, your salon is going to become very busy. With a higher volume of clients, you must make sure to have an appropriate number of staff scheduled. Be certain that your schedule is appropriately made, and each staff member knows when they are scheduled and when they are off, so that no conflicting issues arise. If need be, consider hiring seasonal staff for this busy time. Failing to have a properly arranged schedule means missing out on booking opportunities, and potential new clients. In addition to having extra staff to adjust for the holidays, you may want to adjust your hours. Whether it be opening earlier, closing later, or opening another day in the week that you may normally be closed, consider making an adjustment to create an opportunity for more clients to come in the door. Make sure to clearly display your holiday hours, by updating your website, social media sites, and of course, in your store.
Retail
The holiday season can be the best time to sell retail products at your salon. During this time, make sure to be fully stocked on retail product! To get client's attention, as always, it is important to make sure retail products are kept where the clients can see it. Create holiday displays with retail products, and highlight product features and benefits to make the buying process easier for clients. Even bundle appropriate products with some tissue paper and ribbon to make it look like a gift that is ready to go! Make sure to remind front desk staff, stylists, and all staff in the salon to recommend products, and even gift certificates, as great stocking stuffers for family and friends. If a client is taking a trip for the holidays, recommend travel size products that they can bring along with them.
Client Outreach
Most importantly, to ensure clients book appointments, you must make existing clients and potential new clients aware of your holiday offerings. Make sure your website and social media pages are up to date with your holiday hours, promotions being run on treatments or products, gift certificate availability, and any special events you may have. Similarly, send an email blast to your client base to inform them of these holiday offerings.  If you have a list of loyal clients, you may want to considering emailing or offering them a reward to say "thank you" for their loyalty.