Pre-Bridal Breakouts – Treatments and Prevention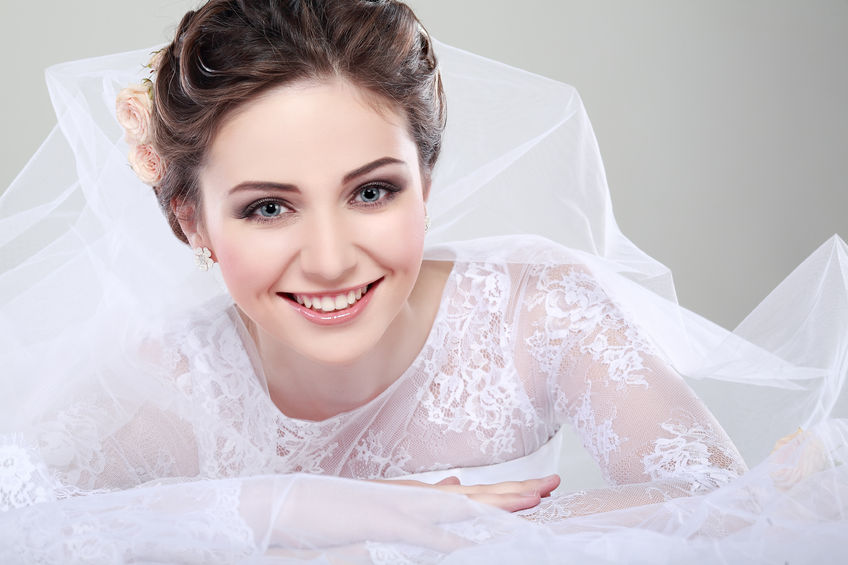 As estheticians, we know that while our clients' wedding day is one of the most memorable days of their life, the preparation leading up to the big day can be stressful. Between the long hours of planning and re-planning the big day, your client's complexion can look worse for wear! The last thing your client should be worrying about is a last minute breakout. That's where creating a Bridal Beauty program comes in.  Implementing a cohesive protocol for your brides-to-be will not only help them look their best on their most special day, but will also create a very successful platform for growing your business.  Here' I've outlined the key points to creating a successful Bridal Beauty program in your spa or salon.
Bridal Blemishes 101
As I've always said, the key to being successful is through education, both for the esthetician and the client.  Therefore, a Bridal Beauty protocol begins with knowing how skin problems arise and be prevented.  So how can you help your client prevent blemishes? You must first understand what a blemish is and what causes them to occur. A blemish is an inflammatory lesion of the sebaceous gland. Sebaceous glands are the glands situated at the root of the hair follicle in the dermis. As the ducts of these glands become plugged with the waxy oil, comedones (black heads) and whiteheads (milia) form. They are frequently infected with bacteria, causing welts, deeper lumps and pimples (cysts or nodules).
There are three main factors that go into the formation of a blemish:
Sebum – Sebum is an oily substance that lubricates the surface of the skin and helps prevent surface dehydration. When there is an overabundance of sebum production, it fills the sebaceous duct. This extra sebum serves as nutrients for bacteria, which creates an environment for clogged pores (blackheads).
Bacteria – Can cause infection and inflammation of the skin.
Enclosure – A thickening of the wall of the sebaceous duct and the formation of a keratinecous/horny plug prevents wicking of sebum creating a closed environment.
Enclosure + Sebum = Closed Comedone = Dull Bride
Bacteria + Sebum = Irritation = Red Bride
Enclosure + Bacteria + Sebum = Full Blown Breakout = Blemished Bride
Now you know how it happens!
Bridal Beauty Program
Prevention is key to having a clear complexion on the big day. I recommend that if you haven't already implemented a bridal beauty program at your spa or salon, you do so now.  Determine your client's need and then come up with a regime accordingly.
This should include creating packages for your bridal clients for six weeks of services and providing them with an at-home skin care routine. A rough outline of this schedule would include:
Bi-weekly appointments – This way you will be able to keep a close eye on your client's skin so that if any problems arise, you will have a handle on the situation.
An appointment 2 weeks prior to the wedding – At this appointment you will provide your client with a deep pore cleansing facial and then one more hydrating and rejuvenating facial the week of to give your client that bridal glow.
At-home skin care routine – In order to help your client look her best on the big day, make sure she is maintaining a daily skin care regime at home in-between visits. Send your clients home with a professional cleanser, toner, moisturizer for both day and evening as well as an exfoliator and at-home face mask. Also recommend to your client a seaweed bath to help relax. Reducing stress can help improve the appearance of your client's skin and help them relax after being on their feet all day.
Entering into this program well in advance of the big day will help your clients become less stressed, knowing that they are being proactive and will have ample time to nip any blossoming skin problems in the bud before they ruin the wedding pictures.
How to Address Last Minute Blemishes
Although we can prevent, prevent, prevent, an occasional last minute blemish has a tendency to sneak up on brides-to-be. Remind you're your clients: "Whatever you do, don't squeeze or pick!" As professional estheticians know, this can lead to infection and scarring which are more difficult to treat than the blemish itself.  There are a few different ways that you can address those last minute blemishes.
Desincrustation: Desincrustation allows you to easily extract the keratinaceous horny plug with minimal trauma to the surrounding tissue. You can do this with either a Galvanic machine or use a gentle desincrustation mask to help reduce the appearance of oiliness.
Comedone extractions: Wearing vinyl gloves, wrap your index fingers with cotton that's been applied with astringent. Using the sides of your fingertips, exert firm pressure on the skin surrounding the comedone and gently lift the blackhead out.
Milia extractions: Milia can only be removed with the use of a lancet. You must check with your local state board to see if it is permissible. If it is, hold the lancet parallel to the skin and gently pierce the skin in a horizontal motion at the follicle opening. After piercing the skin, wrap the index fingers with cotton or use sterile cotton swabs pressing gently down on both sides of the milia.
And what if the worst case scenario happens – your client's skin becomes oily or breaks out a few days before or the night of? Have them be prepared! If your client cannot get to the spa to have their concern address, advise them to use an overnight drying lotion.
So don't let your client's big day be ruined by a pre-nuptial pimple! Get them into your spas and onto a regime to keep their skin as clean and pristine as their diamond rings!
*This blog is for informational purposes only and is not intended as medical advice, treatment or diagnosis. Always seek the advice of your doctor or health provider with any questions or concerns you may have about a medical condition.