Oily Problem Skin Causes and Treatments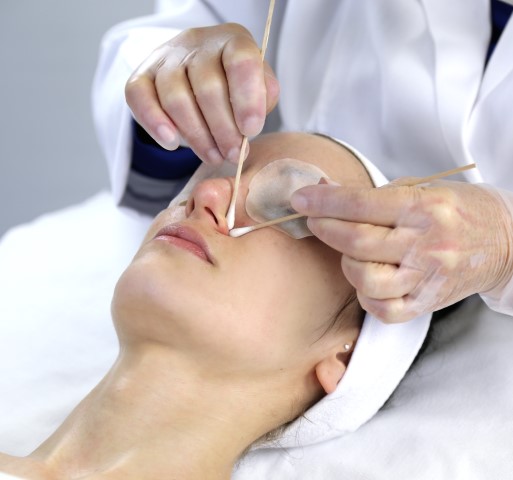 Believe it or not, around 85% of people will experience some form of oily or problem skin in their lifetime.
What causes oily problem skin?
When people think of this skin type, they think of teenagers, but it can affect many people through adulthood as well.  Typically, teenage problem skin is triggered by hormonal changes brought on by the onset of puberty, specifically, increases and fluctuations in androgens.  This in turn leads to an increase in sebum production which can start a cascade of events that lead to problem skin.
Environmental factors, increase in stress and hormonal fluctuations are all contributing to an increase in oily problem skin in all age groups.   Adults with this skin type can be caused by fluctuating hormones as well, especially around periods, during pregnancy, after discontinuing or starting birth control pills and especially at the onset of perimenopause—basically any time there is a fluctuation in hormones.  Some estimate as many as half of all adult women experience some form of oily problem skin due to an increase in androgen and a decrease of estrogen in peri-menopause.  Perimenopause is the time period during which a woman's body is transitioning to complete loss of fertility, or menopause.  A woman can enter perimenopause at different ages, usually starting to occur in the mid 40's, but can begin as early as the mid-30's.  It is during this time that there is a gradual shutdown of the ovaries, during which important hormonal changes take place.  The woman's body is thrown off balance due to the declining production of the dominant female hormones such as B-Estradiol, a common estrogen, and progesterone.  Conversely, although women produce only a small amount of male sex hormones, or androgens, due to the depletion of estrogen and progesterone, the effects become more dominant.   This can lead to skin becoming excessively oily as well as excessively dehydrated during different times of the month.
What can estheticians do to help clients with oily problem skin improve the appearance of their skin?
With oily problem skin, you have to deal with the three factors.
Sebum – Sebum is an oily substance that lubricates the surface of the skin, and helps to prevent surface dehydration. When there is an overabundance of sebum production, it fills the sebaceous duct. This extra sebum serves as nutrients for bacteria, which creates an environment for clogged pores (blackheads).
Bacteria
Enclosure – a thickening of the wall of the sebaceous duct and the formation of a keratinecous/horny plug prevents wicking of sebum creating a closed environment.
Deep cleansing the client's skin and removing the excess oil and dirt can be beneficial. The Repêchage Hydra Medic® Facial in-spa treatment designed for oily problem skin deep cleanses and helps control the appearance of oily problem skin, while helping maintain moisture. This refining treatment leaves skin with a renewed appearance of freshness. To maintain optimum skin condition, the following protocol should be performed monthly.
Cleanse the Skin: Apply Hydra Medic® Face Wash using circular motions. Remove excess with cotton squares and water.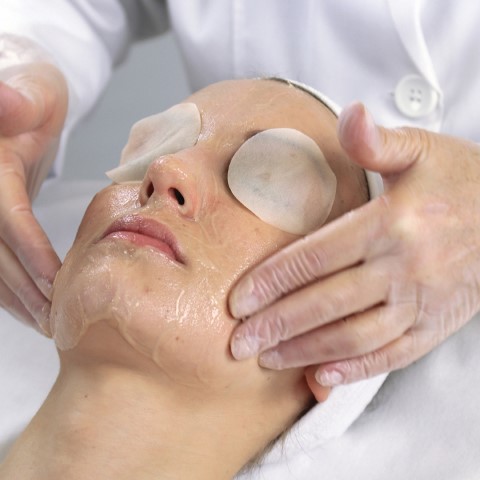 Apply 1 application of the Hydra Medic® Prep Serum to all areas of concern using effleurage massage or Repêchage Silver Ball Massager and steam to soften the client's skin. Work it in for about 5 minutes. Avoid the eye area. You may use the galvanic current* desincrustation mode on negative setting.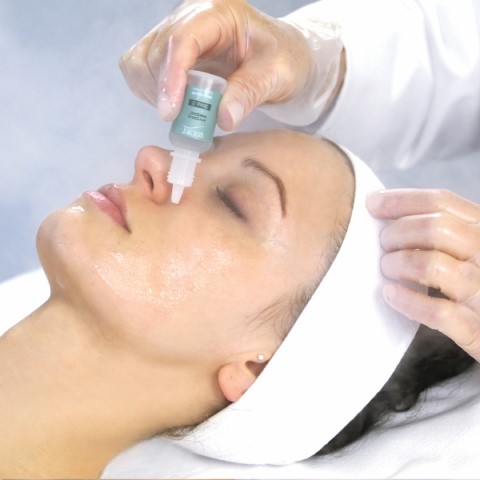 Mix the Hydra Medic® Desincrustation Powder and Hydra Medic® Desincrustation Gel for about 1 minute. Apply mask to client's face and neck. Cover the eye area by placing enclosed Eye Rescue Pads on the eyes. Let the client rest for 8-10 minutes. Lift off mask and rinse face using clean cotton squares and water.
Proceed with extraction process. Remove comedone one by one. Check your local Department of State Division of Licensing Services on state ruling about extractions. After extractions, saturate cotton squares with enclosed Hydra Medic® Astringent and place over extracted areas. Then remove.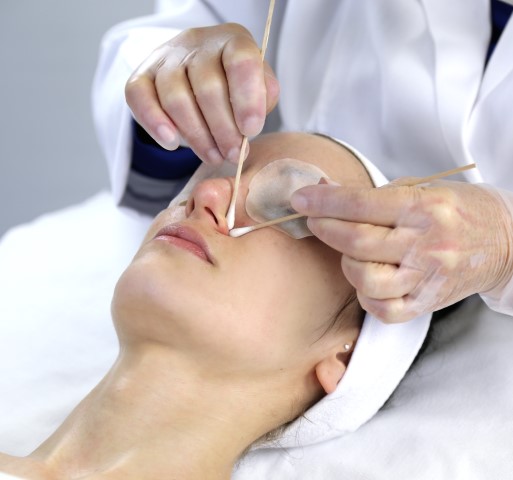 Apply Hydra Medic® Sea Mud Perfecting Mask evenly to face using a spatula. Leave on for 7-10 minutes.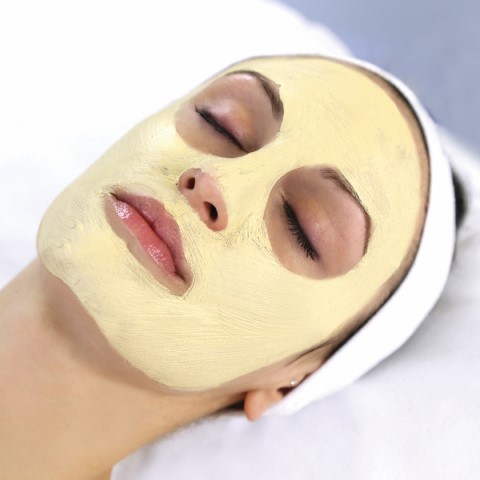 Remove using a "mummy mask" of damp cotton. Remove residue with astringent on cotton squares.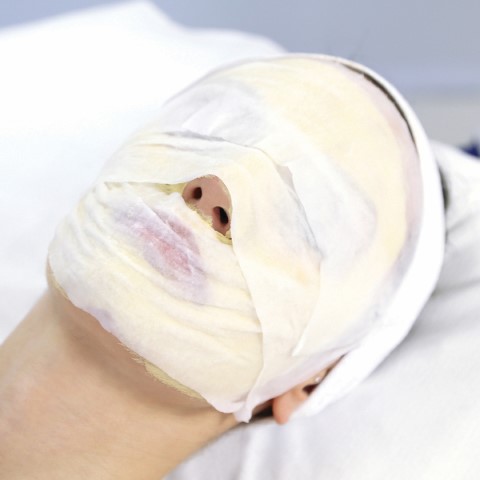 Prepare the Hydra Medic® 3 Part Mask by combining the 6A Powder with 6B Buttermilk Powder and 6C Tea Blend, and mix until smooth. Apply evenly with a spatula and leave on for 10 minutes. Remove mask with wet cotton rinsed in clean water.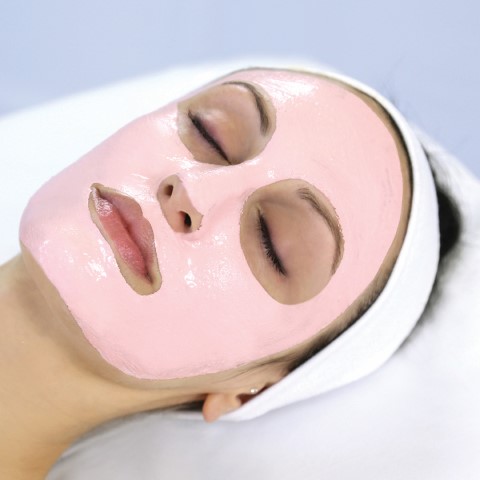 Apply Hydra Medic® Mattifying Moisturizer to entire face.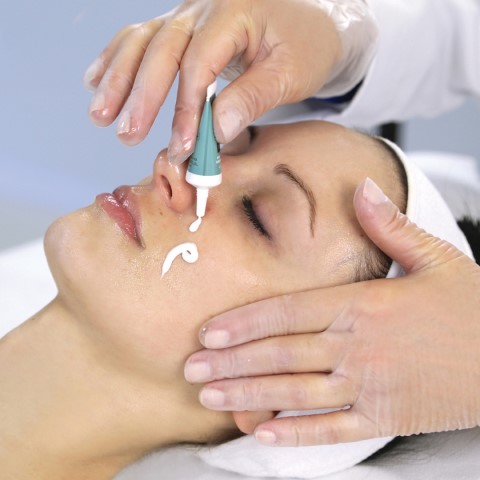 Treat the face with High Frequency* for 3 minutes, paying special attention to the areas of concern.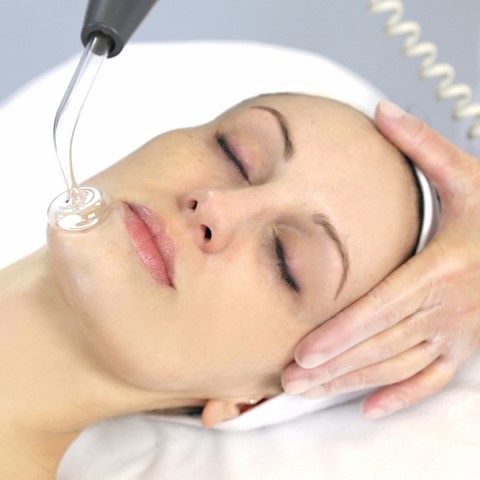 *Check with your local state board regarding galvanic and High Frequency. Use where permitted.
Hydra Medic® products and treatments are not intended to treat, diagnose, cure or prevent any disease.
What skincare products can help improve the appearance of oily problem skin?
As skin care professionals, we know that excess sebum is often associated with enlarged pores, a tendency toward follicle congestion and an oily "T-zone".  Using skincare products that deep cleanse and help absorb excess oil while also moisturizing the skin can be beneficial.
Our newly re-designed, award-winning Repêchage Hydra Medic® Collection is the clear skin solution – the answer for oily problem skin at any age. The unique formulas include an antioxidant tea blend, sea muds, and herbal extracts that gently deep cleanse to help reduce excess oil while leaving skin feeling soft and smooth. Based on over 35 years of experience in esthetics, we combine seaweed extracts with the best skin care ingredients from the earth and sea to help skin look its best without over-drying.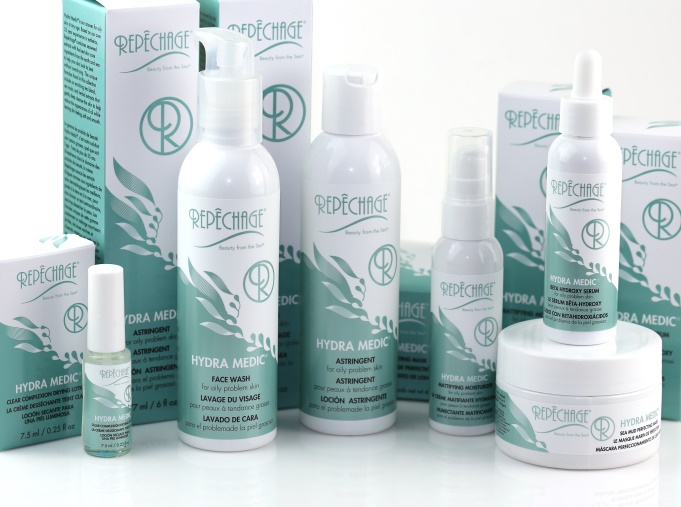 Have questions about skin care or best practices at your salon or spa? Leave them in the comments below!
Hydra Medic® products and treatments are not intended to treat, diagnose, cure or prevent any disease.
*This blog is for informational purposes only and is not intended as medical advice, treatment or diagnosis. Always seek the advice of your doctor or health provider with any questions or concerns you may have about a medical condition.