New York Beauty Editors Experience Repêchage SeaSmooth Artisan Seaweed Wax at Eva Scrivo Salon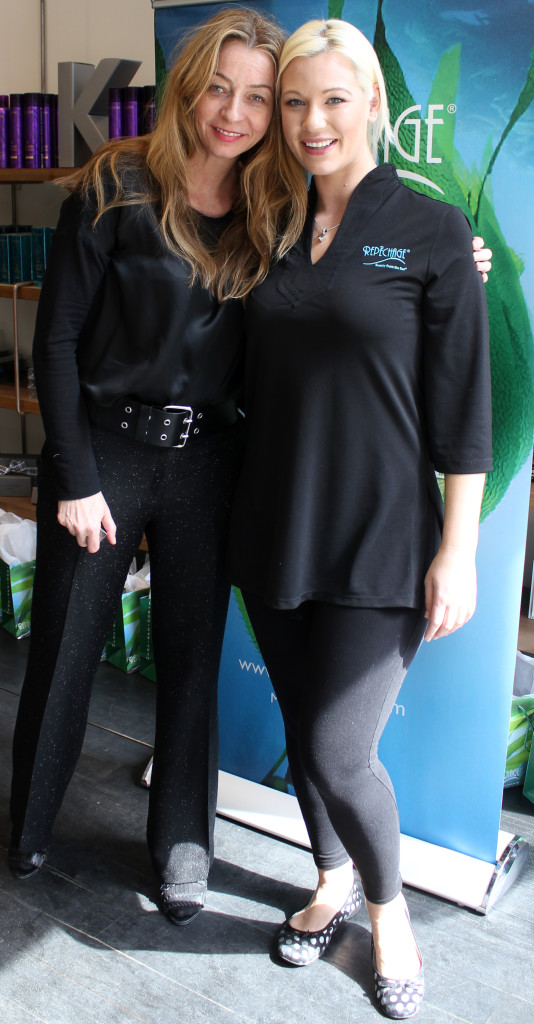 (Elaine D'Farley, Beauty Director at SELF Magazine, with Repêchage Global Education Leader Lauren Streeter)
March 25, 2015 – Editors from Vogue, Teen Vogue, In Style, Glamour, SELF, Refinery29, W, Marie Claire, Allure.com, Total Beauty, US Magazine, Star, Town and Country, and the Luxury Spot ventured to Eva Scrivo Salon in downtown NYC to be treated to the Repêchage SeaSmooth Artisan Seaweed Wax Experience.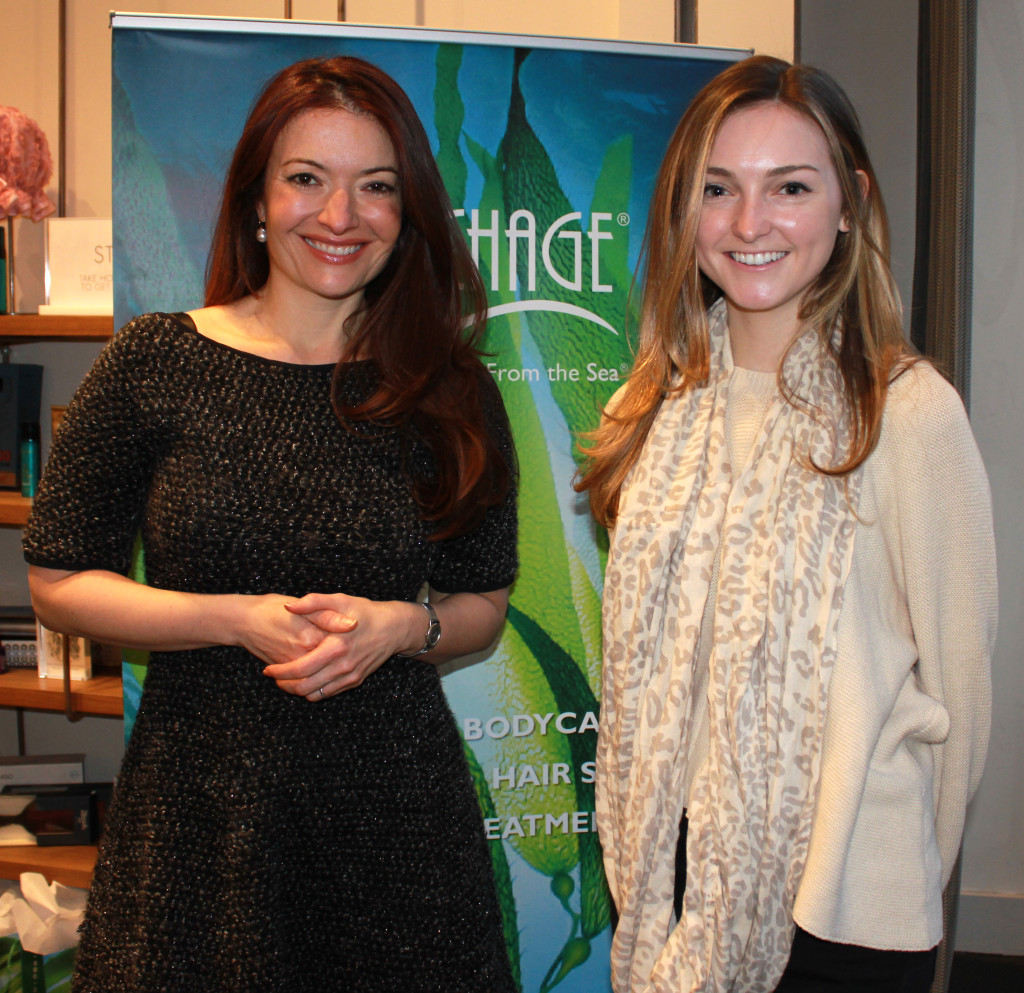 (Eva Scrivo, Owner of Eva Scrivo Salons, with Jennifer Mulrow of Glamour Magazine)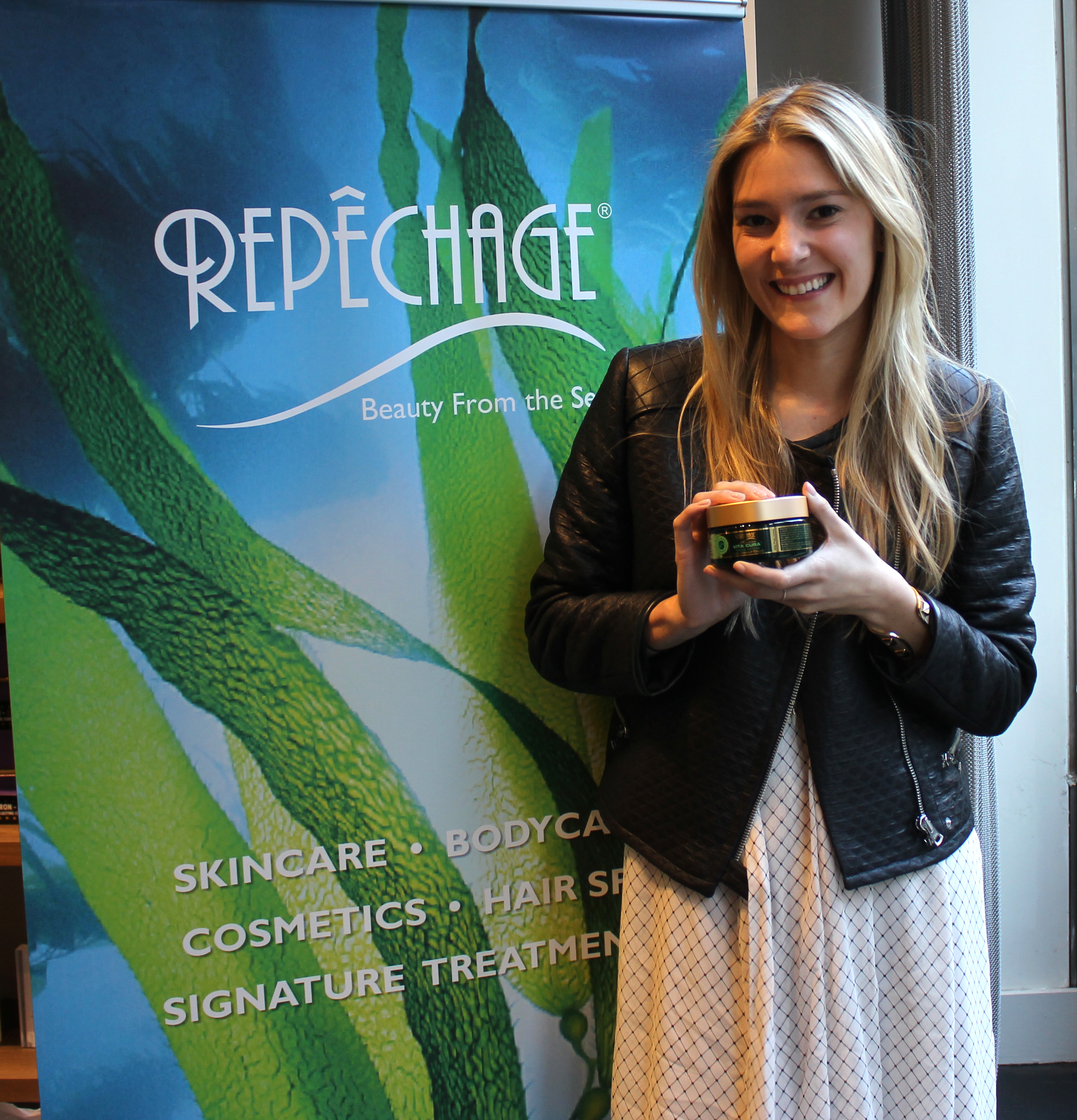 (Joy Hernon of Marie Claire taking home Repêchage Vita Cura Triple Action Body Contour Cream)
Recently awarded Best of New York by New York Magazine and featured on EXTRA TV, the Repêchage SeaSmooth Artisan Seaweed Wax Experience aims to make waxing relaxing, and the consensus amongst these top beauty editors was just that! Editors were amazed at how soothing the entire experience and how different the treatment was in comparison to wax treatments they have received in the past. Smoother skin post-wax, no irritation, redness, or bumps, and relaxation during the treatment were amongst the positive feedback received. Feeling the Repêchage SeaSmooth difference and seeing for themselves that you don't have to suffer through wax treatments, have led some to claim that they will be converting to Repêchage SeaSmooth Artisan Seaweed Wax as their go-to treatment from now on!
The Repêchage SeaSmooth Experience features Repechage SeaSmooth Artisan Seaweed Wax – formulated with a blend of anti-oxidant rich Laminaria Digitata & Ascophyllum Nodosum Seaweeds, soothing Aloe Vera, nourishing Safflower Oil, and anti-microbial Zinc Oxide. The SeaSmooth Experience begins with a dry brush exfoliation that works to remove dead skin cell build up and prevent ingrown hairs, and is followed by hair-removal with Repêchage SeaSmooth Artisan Seaweed Wax. A soothing massage with Repêchage Skin Relief Soothing Gel, a cocktail of Thermus Thermophilus, Aloe, Cucumber, Laminaria Digitata Seaweed, and Green, White, Black, and Rooibos (Red) Tea,  follows, along with Repêchage Vita Cura Triple Action Nutrí Oil; a blend of soothing ingredients, including Mafura Oil, Carrot Oil, Olive Fruit Oil, and Almond Oil. During the SeaSmooth Experience, one is treated to a facial treatment, such as de-stressing and de-puffing Repêchage Lamina Lift™ Mask.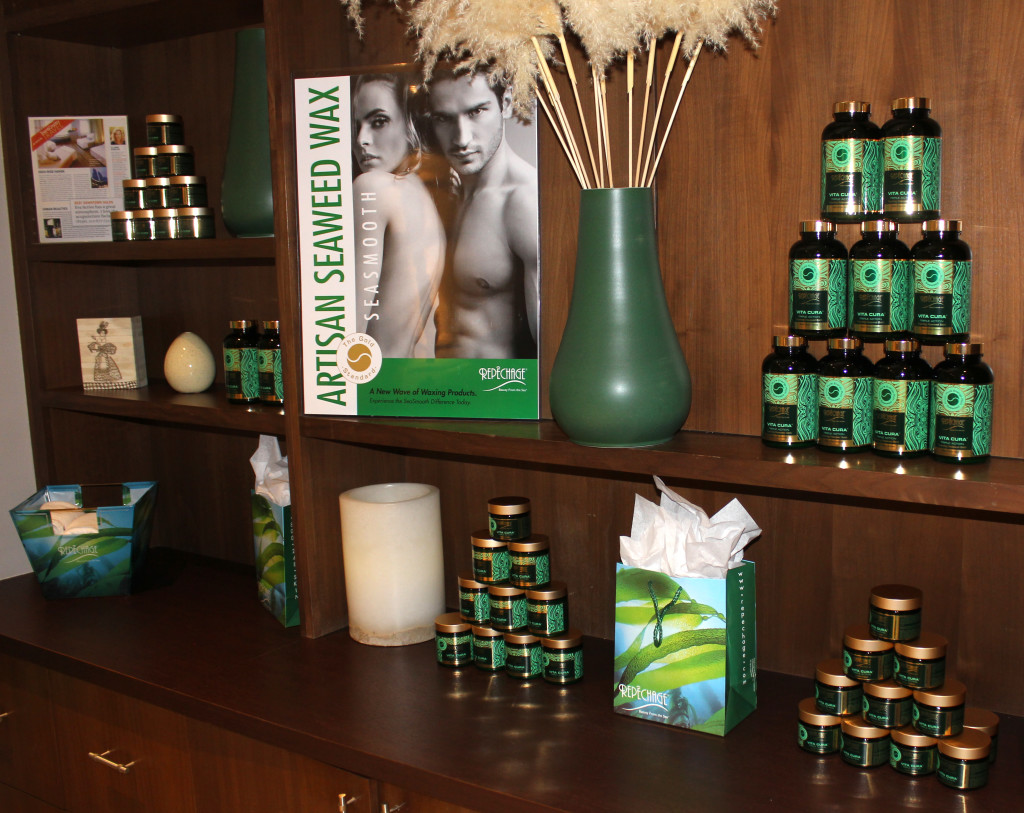 For more on Repêchage, visit www.repechage.com
To witness Repêchage SeaSmooth Artisan Seaweed Waxing Experience in action, visit https://www.youtube.com/watch?v=vHDsDi2y0-M
For more on Eva Scrivo Salon visit www.evascrivo.com
For a high resolution image, please contact Josie@repechage.com