My Personal Invitation to On-going Education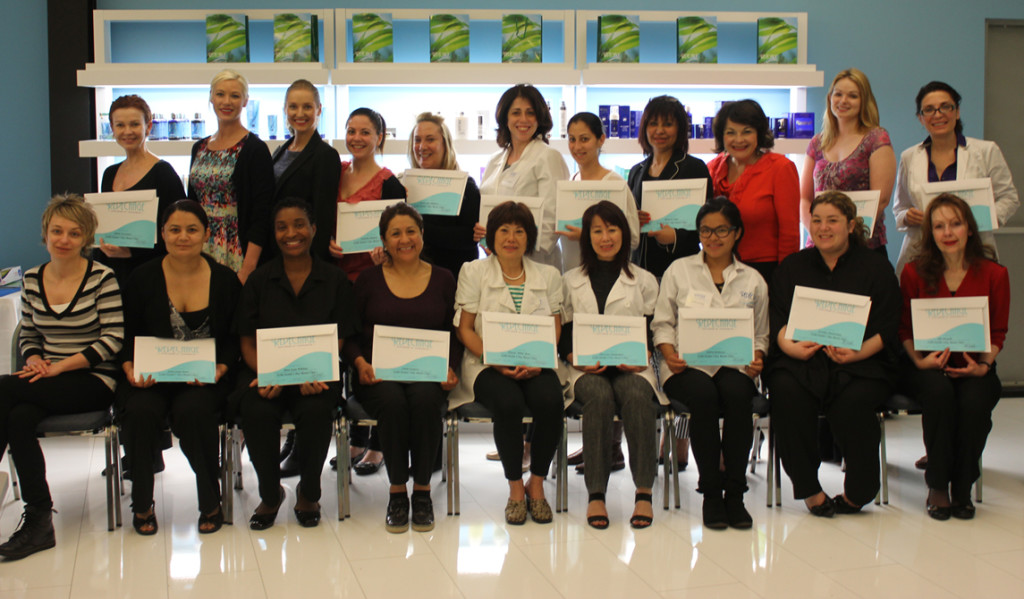 (A Graduating Class from May 2013)
I wanted to take a moment to write a personal invitation to the Lydia Sarfati Post-Graduate Skincare Academy. I have always believed in the importance of education. The only way for one to develop the skills and knowledge in a particular field, is by continuing education and to never stop learning.
For this reason, and being committed to the spa and salon industry, I have created another year of valuable classes at the Lydia Sarfati Post-Graduate Skincare Academy. With a brand new course line up, those who come to our Academy and join us, will learn the latest in technique, skin care science, business know-how, as well as Repêchage product knowledge and the art of retail.
I invite all estheticians, cosmetologists, spa and salon owners, and personnel to attend one of our upcoming classes.
Don't miss out on this opportunity to grow your skills and business for 2014 – Sign up today. I look forward to seeing you!
Xoxo,
Lydia Sarfati