My Favorite Healthy Winter Soup Recipe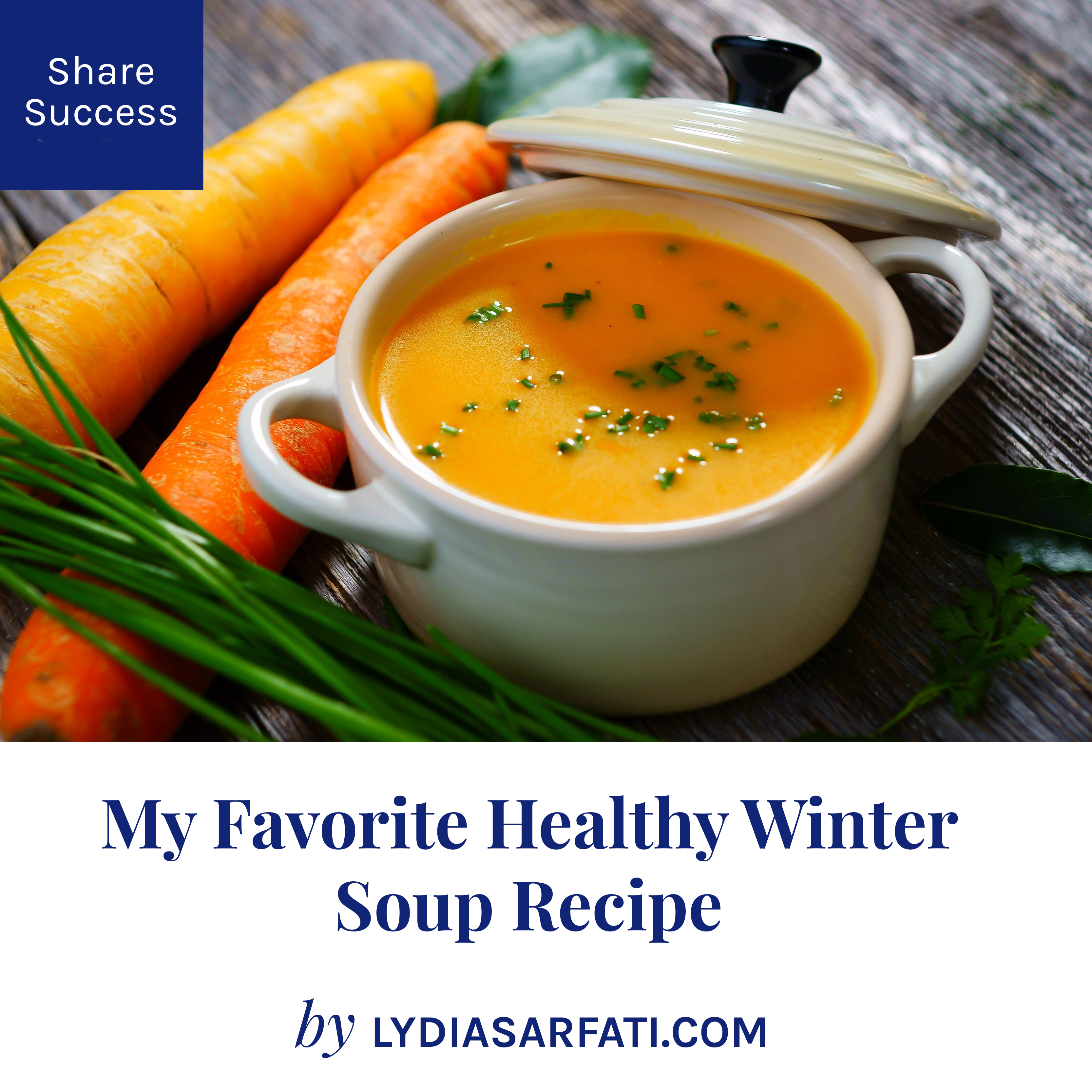 I truly believe in the saying "Healthy skin starts from within." A lifestyle that includes a healthy diet and exercise will help promote beautiful skin. Sticking to a healthy diet doesn't have to be hard or include boring foods. One of my favorite  healthy foods to make is a delicious, homemade healthy winter soup loaded with skin-friendly and healthy spices including turmeric, curry, and cayenne pepper. Often I make this soup and bring it into the Repêchage offices (my staff goes crazy over it), so I thought I'd share the recipe with you all to try as well.
Ingredients:
Carrots – 4 large sticks, sliced
Onions – 1 large, chopped
Butternut squash – 2 lb., cubed
Organic vegetable stock – 2, 32. oz. containers
Turmeric – 1 TBSP
Curry – 1 tsp
Cayenne pepper (optional*) – 1/4 tsp
Kosher Salt – 1 TBSP
Extra Virgin Olive Oil – 3 TBSP
Directions:
In a large pot heat the olive oil (don't burn it!), add garlic and onion and lightly sauté.
Once golden, add the rest of the ingredients.
Mix it and continue to sauté and stir for 7-10 minutes.
Add enough organic vegetable stock to cover all ingredients.
Add 3 cups of water and bring to a boil.
Reduce the heat and simmer for 45 minutes-1 hour or until all ingredients are soft.
Turn off the heat.
Use a homogenizer and blend all the ingredients to a puree.
Taste test, and if needed, add more salt.
Optional: Serve this winter soup with toast, bread or corn muffins.
And if you're looking for a yummy salad recipe to introduce this spring, check out my favorite spring salad recipe!
Bon appétit!